Wander is powered by Vocal creators. You support
Devon Thomas
by reading, sharing and tipping stories...
more
Wander is powered by Vocal.
Vocal is a platform that provides storytelling tools and engaged communities for writers, musicians, filmmakers, podcasters, and other creators to get discovered and fund their creativity.
How does Vocal work?
Creators share their stories on Vocal's communities. In return, creators earn money when they are tipped and when their stories are read.
How do I join Vocal?
Vocal welcomes creators of all shapes and sizes. Join for free and start creating.
To learn more about Vocal, visit our resources.
Show less
10 More of the Best Tin Foil Camping Recipes
The woods are culinary international waters and the best tin foil camping recipes really push the limits of what you can eat!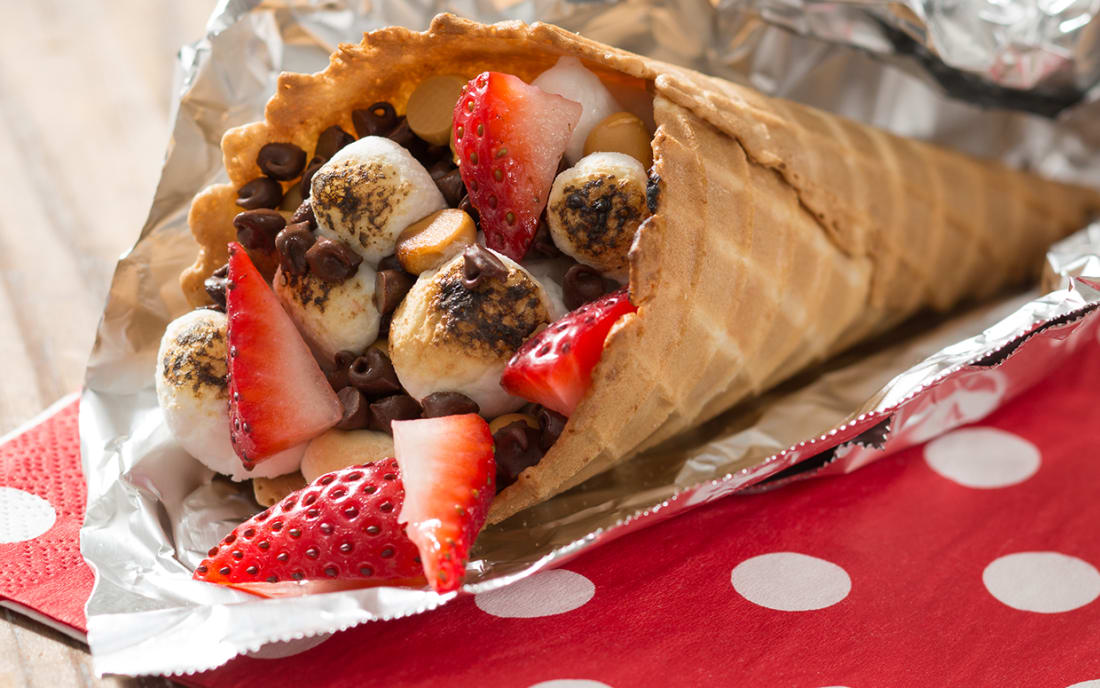 My son Jarret is with his mother during the week but with me on the weekend, so I try to plan events that facilitate bonding. I want him to have a lot of fun memories with me and not just think of me as a source of pain because of the divorce. Also, as he grows older and I venture out into dating again it's going to be important that he and I have the sort of relationship where we're comfortable being emotionally vulnerable. So, a camping trip is perfect for that, especially over the best tin foil camping recipes for your next outing. In fact, there are so many great tin foil camping recipes that here's 10 more!

Lumberjack Breakfast in Foil Packet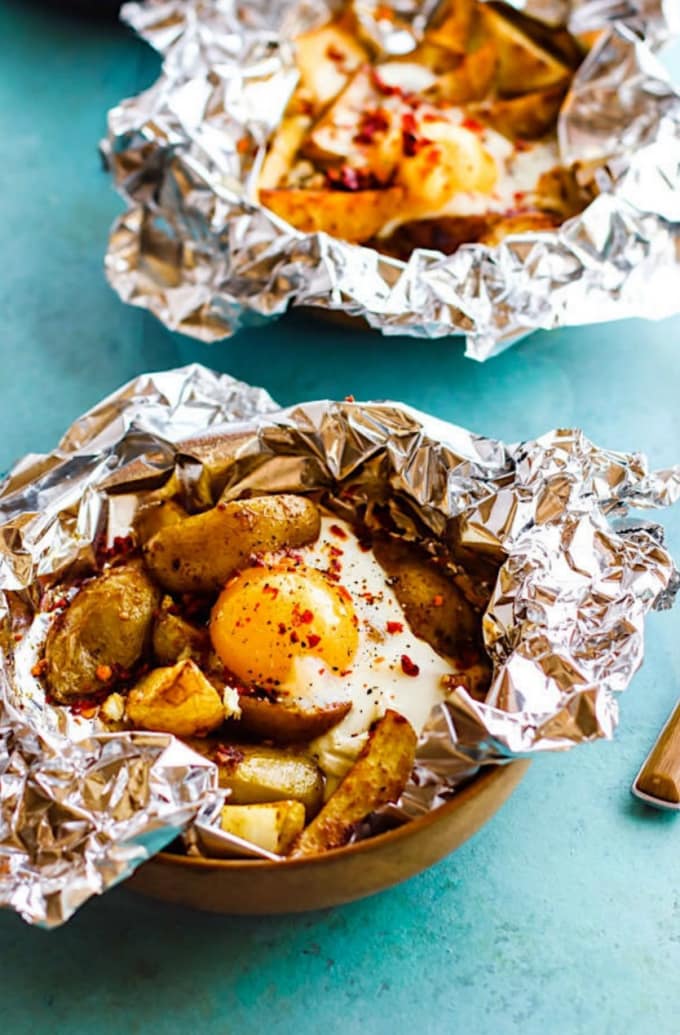 This is one of the best tin foil camping recipes because it's a collection of your favorite breakfast foods with eggs cracked over them heated to perfection by the heat of the flame. And the lumberjack breakfast in foil packet is just a suggestion. You can make it with bacon, scrapple, ham, or any other breakfast meat! Also, you can eat it even if you're not a lumberjack. You can eat it if you're a father bonding with his son, or a man being emotionally vulnerable with a woman. I consider having breakfast with a romantic partner an act of emotional vulnerability.

Beef, Potato, and Carrot Hobo Dinner
They call these hobo dinners. Doesn't feel right to me! I'm more interested in bringing beef, potatoes, and carrots to my campsite than a critique of capitalism. I'm alive in America; I have been commodified! I get it. I have no value other than the labor I produce and Jarret has entered a highly prized advertising demographic. But Jarret has also entered puberty and I'd much rather he talk to me about how he relates to any potential romantic partners, especially since I am looking for one of my own. We could bond over that! 
And, sure, I want him to know about income inequality, but I also want him to know about things women are expected to do at work but shouldn't and things boys learn by age 5 that perpetuate rape culture.  That's because a man who doesn't respect women isn't deserving of a woman's time. Not to impose heteronormativity onto Jarret! I don't know who he's attracted to. Maybe over a delicious meal of campfire prepared beef, potato, and carrot he'll tell me!
Campfire Orange Cinnamon Rolls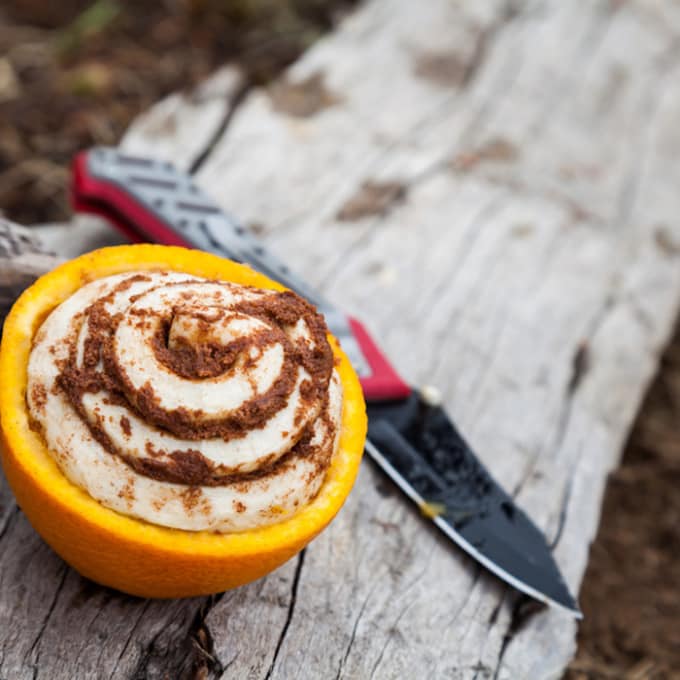 When I saw a picture of these campfire orange cinnamon rolls I knew Jarret and I were going to be making them someday soon, maybe even at home if we don't get around to doing it in the great outdoors. It's such an inventive idea to scoop out the flesh of the orange and then put a cinnamon roll in there! I may even put a slice of Terry's Chocolate Orange in there to take this already extraordinary item to the next level. I'm thoughtful like that, which I think makes me both a good father and a good partner. 
Campfire Philly Cheesesteak Sandwich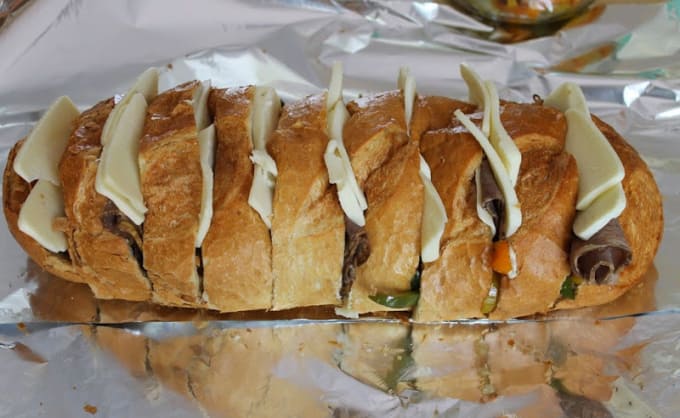 OMG. This campfire Philly cheesesteak sandwich.
It looks so good. I can't even. After seeing so many of the best tin foil camping recipes, I have come to accept that a loaf of bread stuffed or covered in something is a campfire food genre onto itself. This finished product looks so good. I had to talk to Jarret about it right away!

I texted Jarret, "You ready to eat this?" and he responded, "Sure, I can eat food," and I said, "But doesn't this look ooey, gooey, and delicious?" and he said, "Yeah, sure, dad, whatever. I'm kinda in the middle of something," and then I wrote back, "???" but Jarret didn't reply. He's so secretive sometimes! But maybe he'll let me in a little more if we're splitting a campfire Philly cheesesteak sandwich. He'll say, "Wow, dad, this is the greatest, just like you!" I hope. 

Mexican Street Corn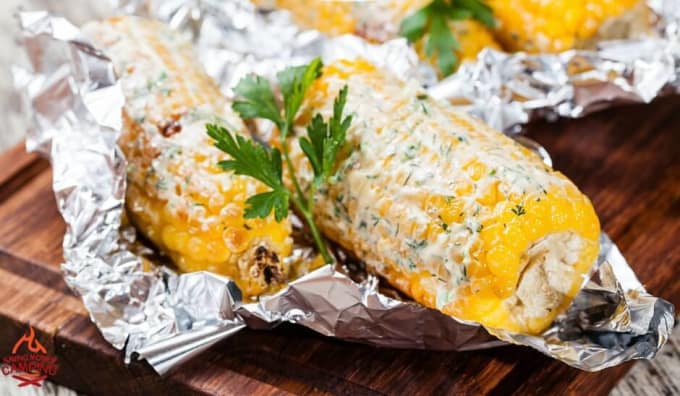 Corn is another campfire staple, and Mexican street corn is just taking it to the next level! Mayonnaise, cotija cheese, lime. Yum yum delicious! Can you tell I'm writing this hungry?! I always order this item when it's served somewhere so I have a pretty wide spectrum of Mexican street corn to compare myself to. 
I'm going to put it out there: I make great Mexican street corn! So, if you want to come over and have some with me I'm down with that so long as we have a high match on OkCupid. Sorry, I don't meet just random people because I'm a demisexual. I can only be attracted to people I have an emotional connection to. Don't worry about me; I'll find someone. I know how to write opening lines that will get a response on dating apps! 
Campfire Cones
Camping is like the culinary version of international waters because people tend to just eat whatever they want. Campfire cones are basically crepes you make with tin foil. You can put mini marshmallows, chocolate chips, broken up cookies, coconut flakes, whatever you want! We're going off the rails with campfire cones!
Tin Foil Pineapple Upside Down Cake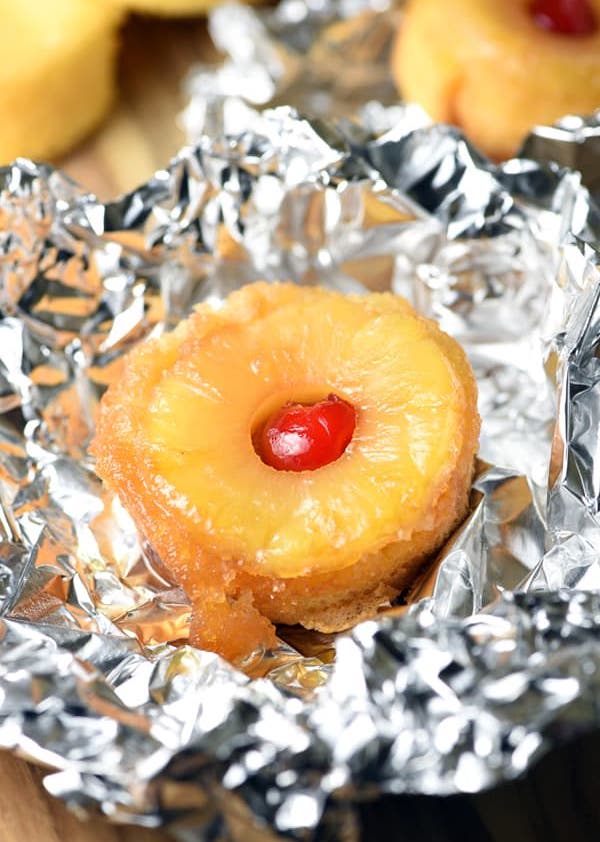 Chunks of pineapples with mini-doughnut holes on top? Yeah, sure, that's an easy pineapple upside down cake in a foil pack if I've ever heard of one! As I said, make a campfire and people just go crazy! But this is still one of the best tin foil camping recipes because IT'S PINEAPPLES WITH MINI-DOUGHNUT HOLES ON TOP! 

Apples by the Fire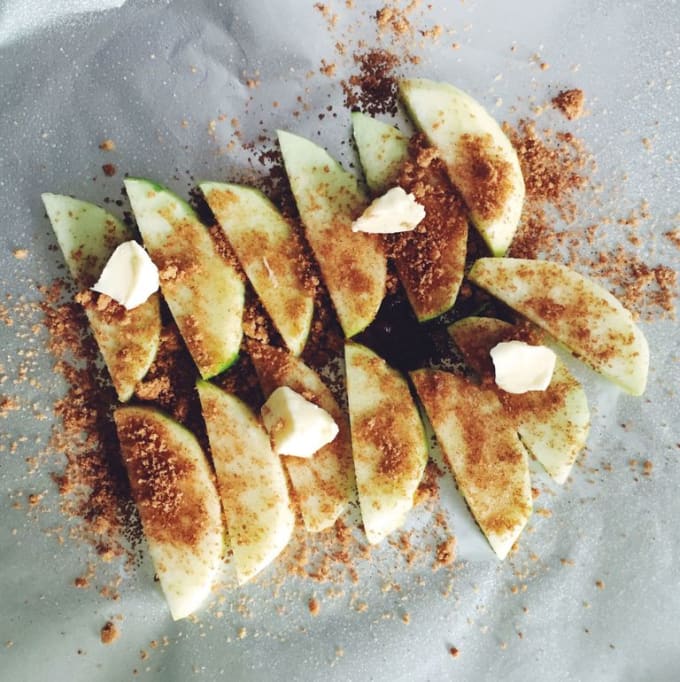 Foil pack cinnamon apples are delicious. But you know what makes them even better? Cover them with sweetened condensed milk. Yeah, I'M A MADMAN! That's how you make one of the best tin foil camping recipes! Almost any dessert is improved with sweetened condensed milk. That's why adding sweetened condensed milk isn't even included in recipes because every chef is like, "Yeah, of course, sweetened condensed milk makes it taste better!"
Jarret's mother keeps it in the house and I think he's been sneaking spoonfuls of it. I tried talking to her about it and she said, "You don't tell me how to raise my son!" And I asked, "You're raising a can of sweetened condensed milk?" And she said, "Take your son and go." And I asked, "The sweetened condensed milk," and then Jarret just said, "God, dad, no one is laughing at your jokes, come on." 
Sometimes it feels like the whole family is against me. That's why I need bonding weekends with my son with the best tin foil camping recipes. It's a chance to reset our relationship!
Potato Boat Dinner with Ham, Cheese, & Bacon
"B-11?" "Hit; you sunk my potato boat dinner with ham, cheese, & bacon!" This is one of the best tin foil camping recipes because it takes the potato, a campfire staple, to the next level. But it's not turning the potato into an Applebee's menu item, which way too many tin foil recipes do. 
Call me a campfire conservative, but somethings just don't belong cooked in a foil wrapped over a campfire. Fajitas? No. Cheesy fries with garlic aioli? No! Potatoes stuffed with ham, cheese, and bacon? Yes! A campfire is no place for haute cuisine; it's a place for penny-pinching indulgence. 
Campfire S'mores Granola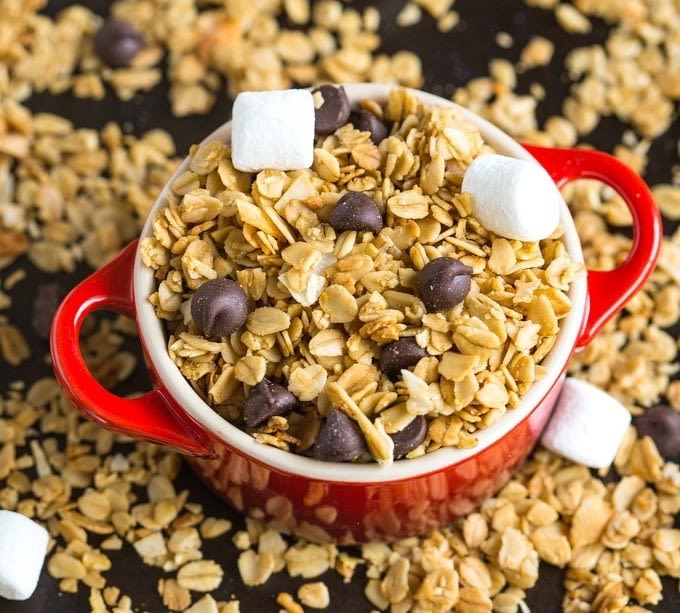 Campfires are kinda of a meat and potatoes and INSANE DESSERTS kind of affair. Case in point: campfire s'mores granola. This is just granola and candy with candy cooked in a tin foil packet. You can mix the campfire s'mores granola with broken up cookies, coconut flakes, pineapple upside down cake, whatever! I'm just recycling the items from the campfire cones because I'M GOING OFF THE RAILS ON CAMPFIRE S'MORES GRANOLA! 
As I said, the woods are culinary international waters where you can sneak a few spoonfuls of sweetened condensed milk. But out in the real world, we need to maintain some decorum. We can't be stuffing ice cream cones with pineapple and mini doughnut holes! The woods are intoxicating in that way, that's why it's a great place to connect with your son. Or perhaps, down the line, with a romantic partner.