24 Hours in Charleston, SC
A Guide for New & Returning Tourists Exploring Downtown!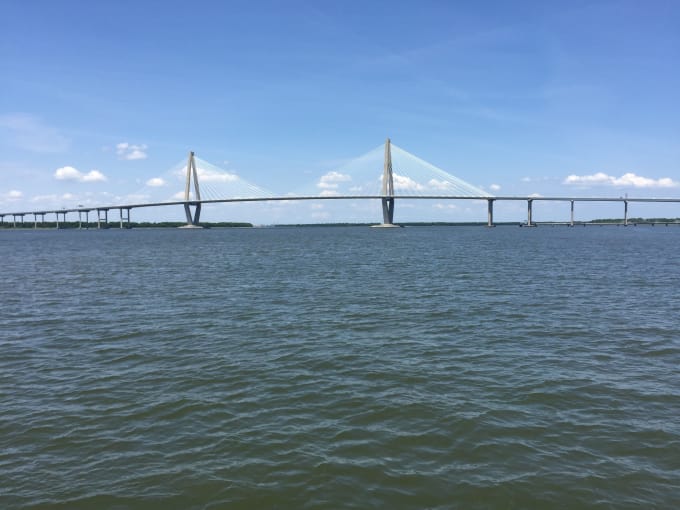 Welcome to Charleston, the Holy city that is filled with tons of amazing restaurants, historic tours, colorful architecture, & sweet southern charm.
When traveling to a city for the first time, it can be difficult to get the best recommendations unless you chat with a local. Doubling as a local and a front desk agent, I am excited to walk you through the best way to spend 24 hours in downtown Charleston.
10AM—Grab a coffee & a bagel to start your day. The best explorations downtown are either on foot or by bike. Check out Kudu Coffee located at 4 Vanderhorst St. They offer fresh coffee, snack options, and craft beer. They also have an outside sitting area with lots of greenery.

11AM—Head down King St. There are tons of different shops to check out. If you head all the way to the end of King St, you will find yourself at White Point Gardens, AKA Battery Park. This is a great place to take pictures or a quick break from walking!

12PM—Next stop on the list is Rainbow Row! It is the longest cluster of Georgian style homes in the USA. These are all the colorful houses that can be found on post cards and on canvas paintings! They sit right in front of the water, making for perfect pictures from all angles.

1PM—After Rainbow row, head towards the Waterfront park. The park has a large pineapple fountain. Pineapples represent hospitality in Charleston and pineapple gear is sold all over the city. There is also a boardwalk with swings!

1:30PM—From the park, Fleet landing is about five minutes away. Located at 186 Concord St, this is the perfect restaurant for lunch. The crab cake sandwich with a pomegranate mojito is a great pair! They do have options for people who don't like seafood.

2:30-3PM—Time to check out the City Market! There are tons of vendors who love to chat! It's amazing hearing their back stories and what inspired them to create their shop. This is a good spot to pick up souvenirs or t-shirts (188 Meeting St).

4-5PM—After all the walking, it's time for a drink! The Pavilion Bar located at 225 E Bay St. is an awesome place to grab a drink if you're into rooftop views. The rooftop is also where the guest pool is located. It's the first things you see as you get off the elevator and really gives off a Charleston vibe.

6-7PM—Dinner at Magnolias. Just down the road from the Pavilion Bar (185 E Bay St.), Magnolias is a Southern Gem. They have a wide variety of things on their menu- from seafood to beef all options are delicious! I would recommend making a reservation on weekends.

8-9PM—Last but not least on the list is a Ghost tour! Bulldog tours offers a variety of ghost tours. I recommend the Old City Jail. The show Ghost Adventures did a whole episode on it, and they are planning in the future to convert half of it into office space. The tour will make the hair on your arms stand up!

Charleston is full of things to do and sights to see. I hope these recommendations allow you to enjoy and admire downtown!