Wander is powered by Vocal.
Vocal is a platform that provides storytelling tools and engaged communities for writers, musicians, filmmakers, podcasters, and other creators to get discovered and fund their creativity.
How does Vocal work?
Creators share their stories on Vocal's communities. In return, creators earn money when they are tipped and when their stories are read.
How do I join Vocal?
Vocal welcomes creators of all shapes and sizes. Join for free and start creating.
To learn more about Vocal, visit our resources.
Show less
5 Derelict Mansions of Northern Ireland
Northern Ireland boasts a number of abandoned Manor Houses, from once superb Linen Houses to now dilapidated Country Estates ... Below are five of such derelict mansions from across the province.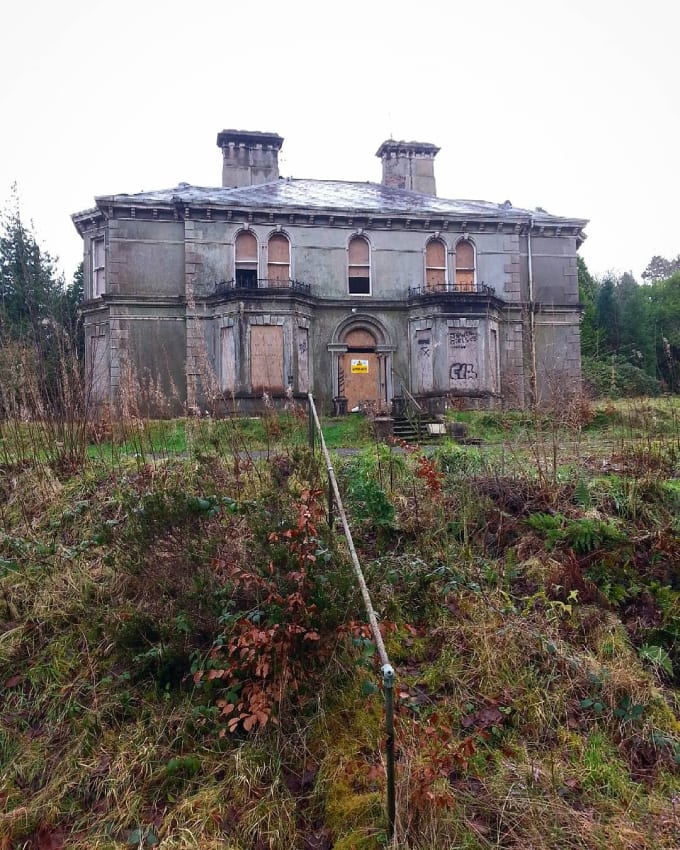 Ardavon House
Built in the late 1800s by the deputy treasurer of County Antrim and former pawnbroker Samuel Trimble, and set in mature woodland, Ardavon retains its pillared entrance and many of its original Victorian features. The house (which surprisingly is not currently listed) and its 5.9 acres of grounds have, in recent years, been sold for a mere £2 million with permissions for building six additional dwellings on the land. However, despite work clearly having started on refurbishing the main house, the redevelopment of the site appears to now be at a halt and the house remains derelict and in a state of bad repair.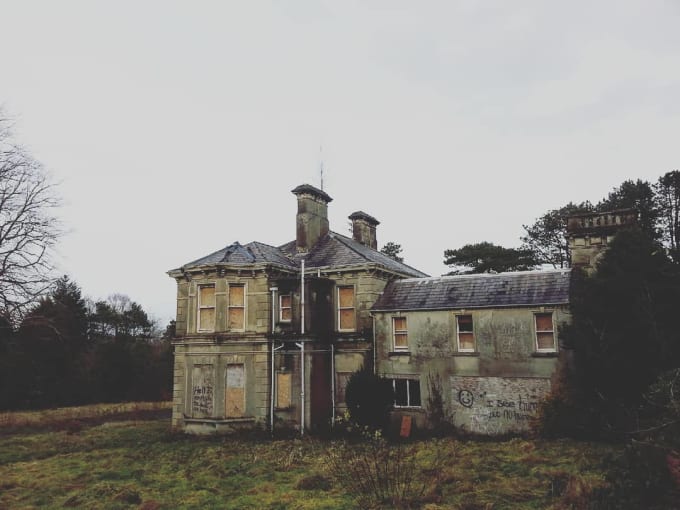 Warren House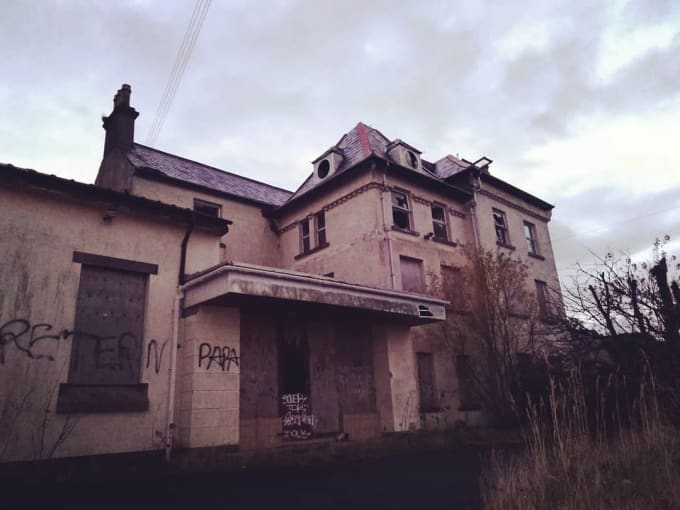 This once grand mansion overlooking the Irish Sea was built c1870, and in 1896 was given as a wedding gift to the newlywed William Milliken and Emily Leonora Delacherois. William was a former stockbroker originally from England who went on to be a member of treasury for NI railways, and Emily was renowned locally for her charitable nature. The couple occupied the home until their deaths in the 1940s, and since then it appears to have been converted into a youth centre with dormitories and an indoor sports area. The house which now lies vacant has been victim to ransacking and a number of robberies which saw it stripped of its lead and copper piping, and it has also been robbed of all original features save its impressive staircase. Sold in 2015, with permissions for the demolition of the original house and the building of three apartment blocks, work has yet to begin on the project for new housing which will result in the disappearance of this impressive residence.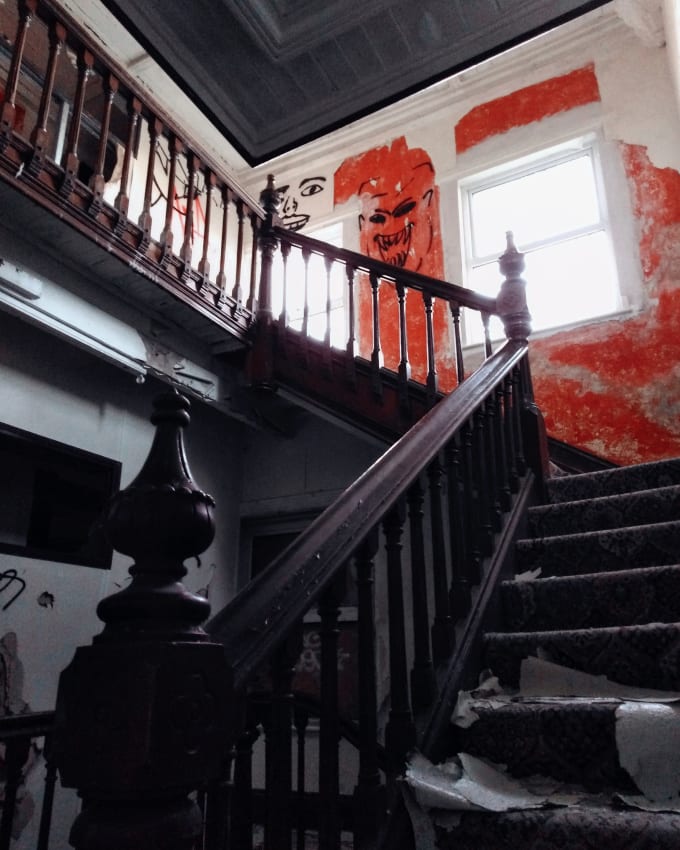 Brookfield House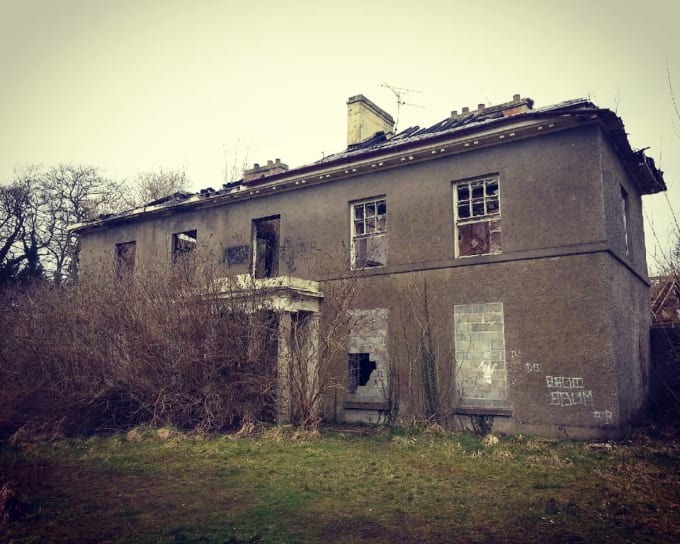 Flanked by two splendid gate lodges and reached via an avenue lined with beech trees, Brookfield house was the seat of the Smyth linen dynasty for over two centuries. Built in 1760 (and remodeled in 1840) for local mill owner Brice Smyth, the house and its various outbuildings now lie in an appallingly derelict state after numerous arson attacks since the 1990s. The history of this linen house is rich and interesting, for example, this once self-sufficient abode boasted a 3-acre garden planted during the famine in order to employ and feed local people. Now owned by a private developer, no plans seem to be in place to commence the development scheme which would restore the house to its former glory.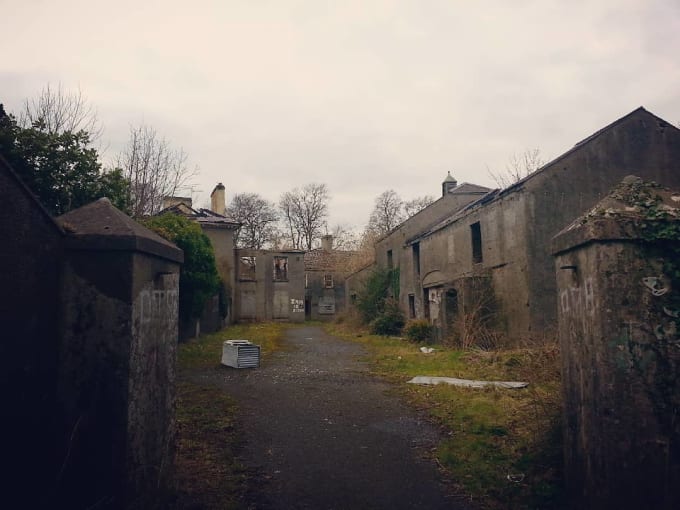 Lisnashanker House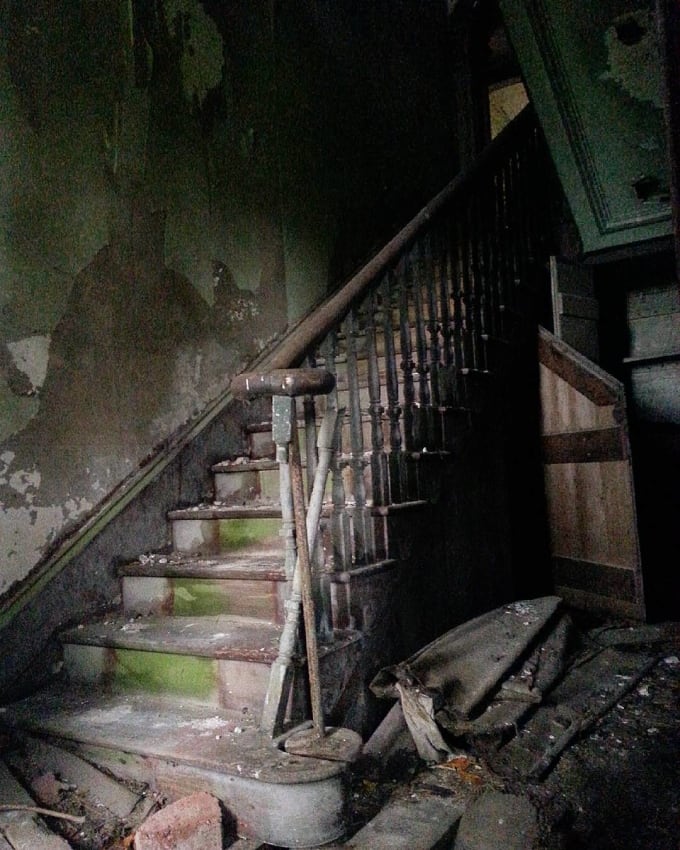 Not much is known of the origins of this Edwardian house, hidden away by overgrowth and increasingly being reclaimed by nature, which adds to the mystery of an already eery abode. Thought to be built in the early 1800s, the now ruinous location comprises of the main house (with doric columned entrance) and a number of stone outbuildings, as well as what is thought to be the ruins of the original house (built c1760) to the rear. This once stunning property is now being used for farm storage, but the staircase and some scattered items of lives gone by remain within.

Kinghill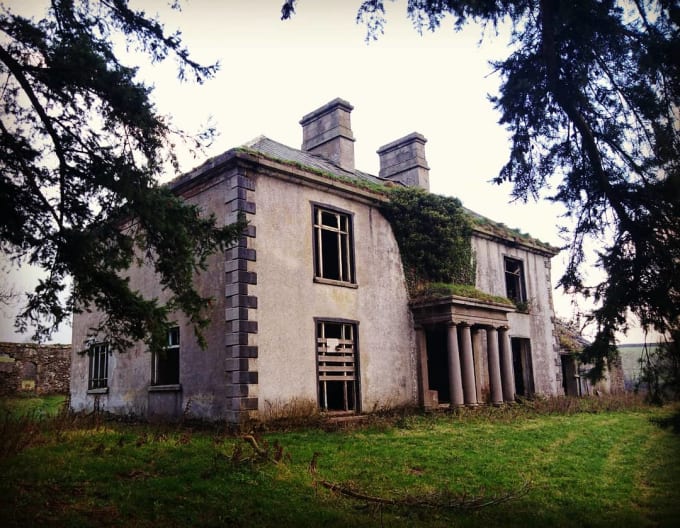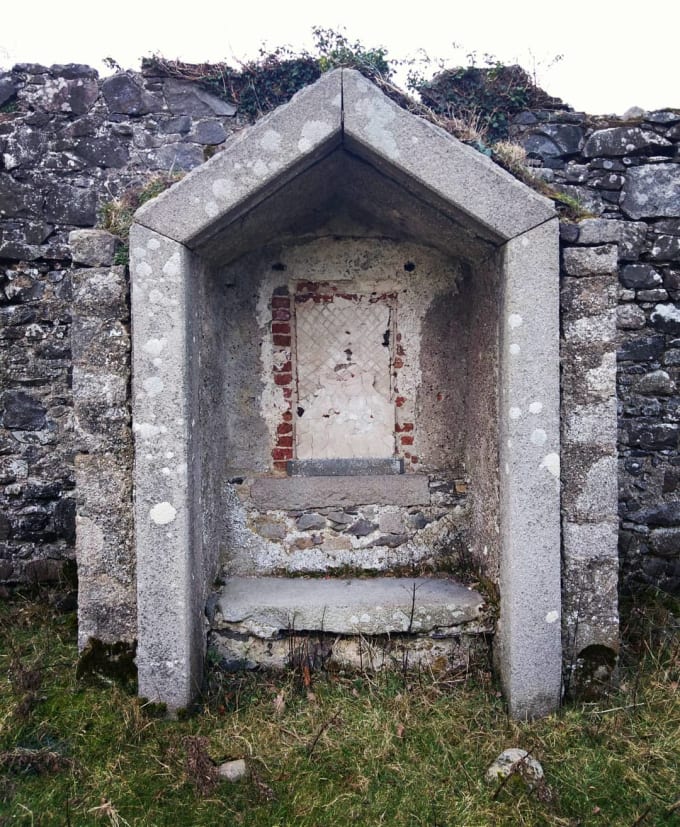 The original demesne of Kinghill was created in plantation times for the Newell family, a local record shows one John Newell as the owner in 1785, however, no record of the site exists prior to this. The estate is vast and comprises of the 'current' main house (thought to have been built mid 19th century), walled garden, numerous yards, stables, a lime kiln, corn mill, gate lodge and coach yard. Now a shell of its former glory, there are still indications that this was once a treasured family home, for example as seen on the now broken memorial tablet in the walled garden to the child John Newell in walled garden stating: "Also within five months this darling son was followed by the best of fathers, John Newell Esquire, who died August 13, 1816—I submit and look forward with faith M.A. Newell, 1817." The main house is thought to have been occupied until the early 1900s, it then remained vacant for a time, being bought during the 1920s and was used once again as a family home until the 1960s. Thereafter it was used as a summer home until 1974, after which it began its dramatic decline into its current dilapidated state