Wander is powered by Vocal creators. You support
Lauren Williamson
by reading, sharing and tipping stories...
more
Wander is powered by Vocal.
Vocal is a platform that provides storytelling tools and engaged communities for writers, musicians, filmmakers, podcasters, and other creators to get discovered and fund their creativity.
How does Vocal work?
Creators share their stories on Vocal's communities. In return, creators earn money when they are tipped and when their stories are read.
How do I join Vocal?
Vocal welcomes creators of all shapes and sizes. Join for free and start creating.
To learn more about Vocal, visit our resources.
Show less
A Detailed Overview of Travel Options Between London and Southampton for Cruising Enthusiasts!
You are arriving at Southampton cruise terminal, and want to be heading back to central London for a day or two before leaving, or for a quick browsing around the shops before leaving for the airport.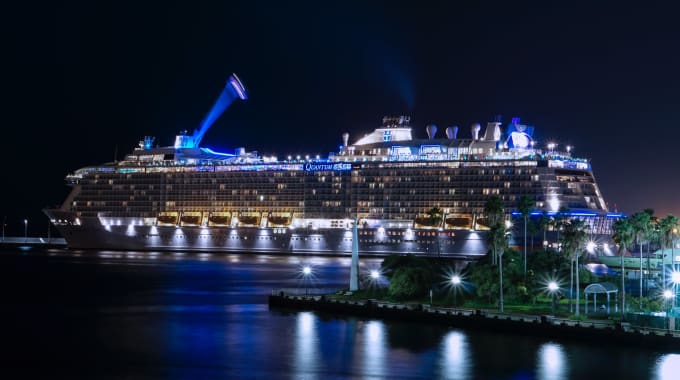 Heading for a cruise vacation? Have you got everything sorted for the perfect vacation? If yes, you must have thought of how to get to and from your cruise. A well-planned vacation includes each and every detail, including the transportation of each part of the journey. Well, there are quite a few options you can make use of when you are coming down your cruise and heading back to the city or airport; especially, if you are arriving at Southampton cruise terminal, and want to be heading back to central London for a day or two before leaving, or for a quick browsing around the shops before leaving for the airport.
It takes about two hours to reach Central London from Southampton cruise terminals, which involve a distance of around 80 miles or 128 km. There are other major airports near Southampton, like the Heathrow airport, which takes around 90 minutes to reach, and Gatwick airport, which takes about 40 minutes. But, if you are just like us, and have a special kind of unmatchable love for London, we know you will be heading toward Central London the moment you get down from the ship. So, you could make use of a lot of travelling options other than London cruise transfers, like EC Minibus. They are well-known for offering airport and cruise transfer services, as well as help you arrive in style in one of their most luxurious rides. You could very well reach London, in no time, in sheer luxury and style, without having to rob a bank.
Available Transfer Options Between Southampton and London for Cruising Enthusiasts:
Your cruise vacation has come to an end, but are you in no mood to end the fun and sightseeing just yet? Well, we feel you! We are totally with you on this! You can say goodbye to all your worries of not having a great end to the trip, or missing your flight etc. as you can do so in the best possible way. Book yourself a luxurious ride for your Southampton to London or London to Southampton transfers at the best rates, and you can make this trip even more memorable. But, in case, you aren't that convinced, here are a few other travel options you could consider:
Buses: Buses are considered to be the cheapest travel options between Southampton and Central London, and they are like full sized 50 seater coaches, which travel between the two points. They also have washrooms in the bus, but unfortunately, they don't go to the cruise terminals. You will have to spend some additional money in hiring a taxi between the Southampton bus station and any of its four cruise terminals. Also, the buses don't stop at any hotels or the airports in Central London. Also, there's not much luggage allowance on these coaches. So, though they are the cheapest, these aren't exactly the most convenient.
Trains: This is the fastest (budget) option when it comes to travelling between Southampton and London. This is much faster, but a bit more expensive than the earlier bus option. There are several trains which run between Southampton central station and London's Waterloo station. But, you would need to hire a taxi from Southampton's central station to any of its four cruise terminals. Also, the Waterloo station may or may not be near where you want to go.
Shared Shuttle Services: This is a service which conveniently offers door to door service between your London hotel and cruise ship. This is a dedicated cruise service, but you will have to book your seat with other unknown passengers. You pay for your own seat, rather than the full van, which are relatively small and have a maximum of four drops/pick-ups.
Private Cruise Transfers: Southampton has four cruise terminals, and you have the chance to avail this private cruise transfer service from any of the four. This is utmost convenient, as you don't have to heave your luggage anywhere and neither pay any extra fare for cabs/taxis. You could get the entire vehicle to yourself, and will get to your airport/port/hotel with plenty of time in hand and in total comfort. You can choose from a fleet of luxurious vehicles, and you and your family could travel in style.
So, bid goodbye to your worries of getting yourself a ride to or from the cruise terminals. Private cruise transfers offer the most convenient and hassle-free option of the lot; and if you are splurging on your vacation, you might as well include this. Now, who could resist travelling in a luxurious Sedan, assisted by a trained chauffeur, all at your service?