A Guide to Cheaply Traveling Europe in Your 20s
A "How-to" On Being a World Traveler When You're Young and on a Budget

What do twenty-year-olds like to do and be? If you answered "drinking and being drunk," you're right! But that's not the answer I was looking for. Twenty-year-olds love adventure and being spontaneous.
My fiancé, Tyler, and I talked about doing a European trip for our honeymoon (which is almost 2 years away). One day, he said to me, "I wish we could go now." I replied with a chuckle and, "You got money?"
Sadly, money (or the lack of it) is the deciding factor for most people. Especially when you're in your twenties in or just graduated college in that "in between stage" of life. But stress no more! I'm here with tips and advice on how to travel Europe on a budget from my own experience.
1. Figure out where you're going.
The only thing we knew for certain is that we were going to Sicily because my whole family lives there. I hadn't seen them in over 3 years, and I really wanted Tyler and them to meet. We then made a list of places we'd love to visit: London, Paris, Germany, Italy, Greece and Spain. We decided to make the trip 2 weeks long and knew, so no way we could visit all those countries. We ended up agreeing upon Sicily, London, Paris, and Rome.

2. Research and make a plan.
Research, research, research! I can't stress this enough. We found that flying within Europe is WICKED cheap (like $25-$50 cheap); however, depending on where your'e leaving from, flying to certain cities are more expensive than others. We saw flying to Paris from JFK in New York City was the least expensive, so decided that would be our first stop, and we'd stay 1 night. I was non-negotiable on staying in Sicily for under a week. Tyler's favorite soccer team is Arsenal, so seeing a game while in London was a must. Plus, there is plenty of history to see so we decided on 3 nights. That left 1 night in Rome. Our final plan was JFK to Paris, Paris to Palermo, Palermo to Rome, Rome to London, and London back to JFK.

3. Search for a good airline.
Obviously, you can't go anywhere without a plane ticket and searching for cheap tickets can be stressful. I'm here to put your mind at ease because it's really not stressful at all. We used Kayak.com and found Norwegian—a great, safe and inexpensive airline. Our JFK to Paris flight was only $350 COMBINED. Yes, you read that right. No need for the double take or to clean your glasses. We paid $175 each. Our flight back to JFK from London was our priciest flight at $295, and that's only because it was getting close to Christmas. All together, we spent under $600 each on flights.

4. What do you want to see?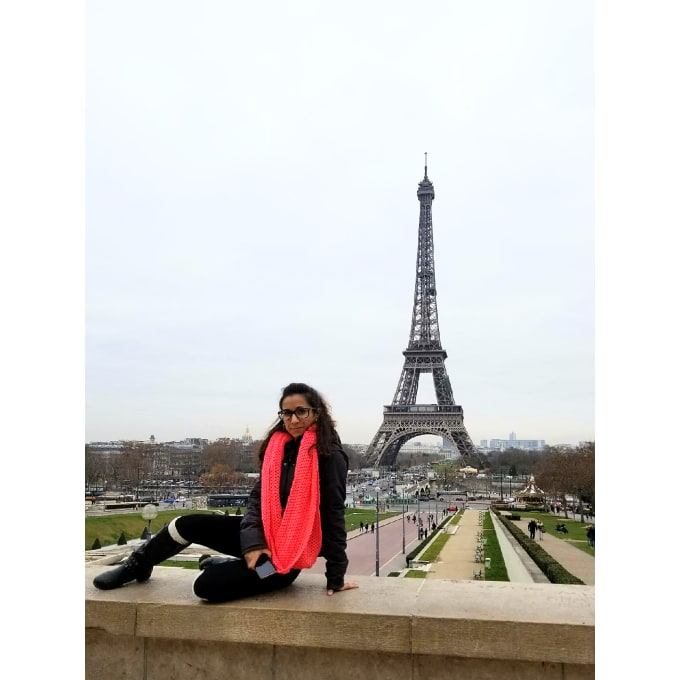 Europe is old and known for all its history. The architecture, roads, nature, culture—it's all mesmerizing when all you know is America. I've been to Sicily more times than I can count, so I've been opened up to other ways of life but not all of Europe is the same. Like I said, we decided on the Eiffel Tower in Paris. Palermo was more about family time, but my family did take us out everyday to show Tyler its beauty. In Rome, we wanted to see the Colosseum (duh), the Trevi Fountain, and the Spanish Steps. In London, we wanted to see Big Ben, Westminster Abbey, Buckingham Palace, an Arsenal game, a tour of Emirates stadium, etc. Your wallet is probably starting to sweat right now, but keep relaxing.
5. Where are you going to stay?
Sadly, you can't sleep at the subway stations, so you need a place to stay. Luckily for us, we stayed with my family for the week we were in Sicily and a family friend while in Rome, so that really helped cut costs. You aren't out of luck, though. There are air B&B's and hostels that rent rooms for as cheap as $1-5 a night. ONE DOLLAR. If that isn't your style, you can search for cheaper motels on Hotels.com.

6. Don't be afraid to use the subway.
I say this because I was hesitant when we landed in Paris. Tyler and I have never ridden a subway before, so I was nervous about getting lost. The subway is the cheapest form of transportation in all the countries we visited (and come to find out later on that it's actually very easy to use). You could take a taxi, but they're more expensive and can be deceiving. We decided on a taxi only because of the certainty of not getting lost. Halfway through our ride to the hotel, we realized we were in an unofficial taxi, like Uber or Lyft, and got charged 90 Euros instead of 50. 90 Euros is $110... on a taxi ride... that was 24 miles.

We had McDonald's for dinner that night.
7. See everything London has to offer.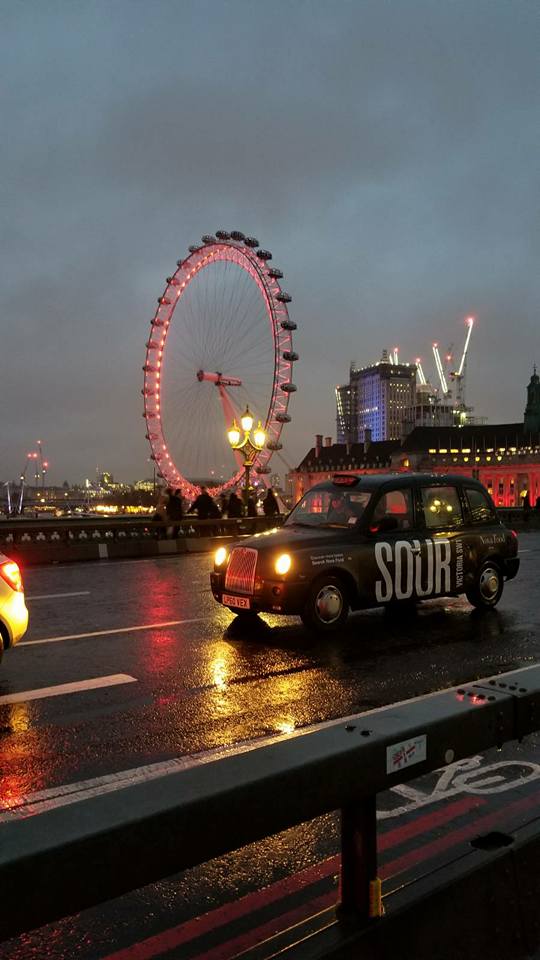 There is so much history in London—Big Ben, Westminster Abbey, Buckingham Palace, The Shard, The Tower Bridge, The Tower of London, The London Experience, The London Eye, etc. A lot of places have an entry fee which can add up, but you can do it all with The London Pass! For a 1 day pass, it costs 69 pounds ($95) and you have 80 attractions to choose from. Theres a value limit of 155 pounds ($215). That's $120 in savings!
8. Take pictures.
I'm a firm believer of living in the moment, so I usually forget to take pictures sometimes. DO NOT DO THAT. The world is a beautiful, fantastic place and you want to carry these memories with you forever. With my Instax Mini Camera around my neck and my phone in my hand, I was ready for every moment.

9. Spend your money wisely.
Saving money on the big expenses, like flights and hotels, you can splurge a little on the most important part—FOOD. We did eat McDonald's in both Paris and London, but even those menus were SO different. You want to experience every aspect of these countries. Because seriously, how many chances will you have to be in Europe?

10. Things I Learned Along the Way
First off, spend more than 1 night in Rome. We only got to see The Colosseum because, come to find out, Rome is hectic... all the time. The traffic was insane and the bus system was so unorganized. Second, read up on airline luggage policies. We thought we did that and made sure our bags were the right dimensions. We didn't see the part where they weigh your carry on (which were both overweight) and ended up paying $130 at JFK before we even left. Third, beware of deceiving unofficial taxis at airports (see #6).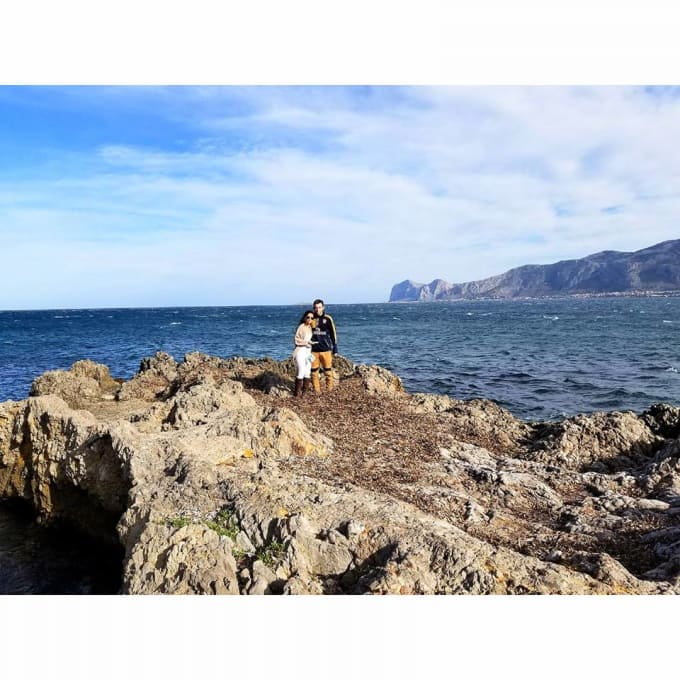 I could go on for hours about more tips and all the crazy, funny, embarrassing stories I have from our trip (which I will in my next blog) because this was honestly the most amazing, best time of my life. If you get the chance to travel, never hesitate to do it. Spending it with someone you love so you can cherish the memories together forever is my best tip.