Wander is powered by Vocal creators. You support
Erik Cartain Farish
by reading, sharing and tipping stories...
more
Wander is powered by Vocal.
Vocal is a platform that provides storytelling tools and engaged communities for writers, musicians, filmmakers, podcasters, and other creators to get discovered and fund their creativity.
How does Vocal work?
Creators share their stories on Vocal's communities. In return, creators earn money when they are tipped and when their stories are read.
How do I join Vocal?
Vocal welcomes creators of all shapes and sizes. Join for free and start creating.
To learn more about Vocal, visit our resources.
Show less
Best Airline?
Review of multiple airlines and recommendation of best airlines to fly with, from personal experience around USA, Middle East and Asia!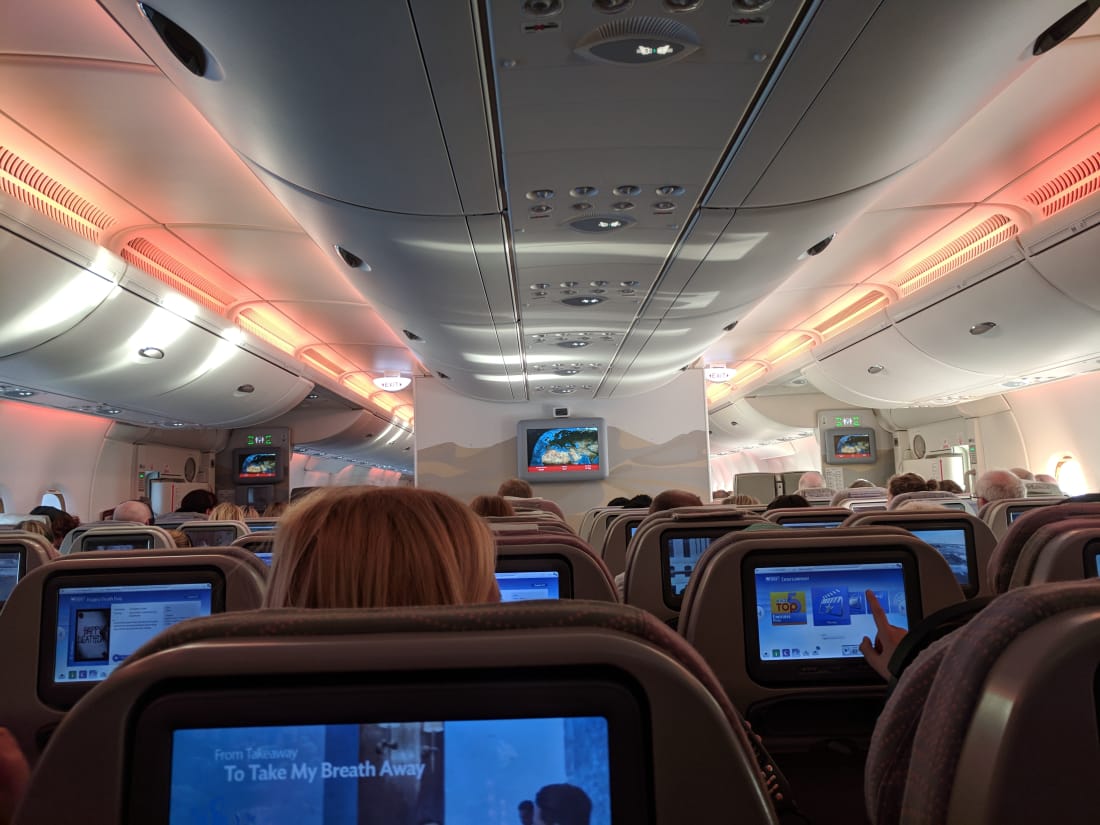 USA Flights
In my opinion the best airline depends on the destination and whom you are travelling with. For example when I travelled to USA on my own, as I only had myself to entertain and take care of, I didn't mind waiting more than usual on a stopover or sleeping over at an airport. I also didn't particularly want to spend a lot on the flights. For this reason I flew with British Airways. (I wouldn't recommend flying with them.) I flew from Manchester to London Heathrow to Washington Dulles, which shouldn't take too long. However, I was delayed going to Heathrow and missed my connecting flight and British Airways was not apologetic at all nor did they offer me anything to make my 10 hour stay at Heathrow terminal 3 anymore comfortable (apart from the £10 food and drink voucher for my troubles). That doesn't include actually trying to locate a member of staff willing to answer my complaints or help me at all (which is surprising as Heathrow is the BA airport). However, I learnt from this happening not once but twice that British Airways will no longer be my travel companion.
After reaching America and glad to be rid of British Airways for the time being, I opted to use American Airlines for the internal flights across to San Jose, California. The inbound flights to Cali were seamless with no delays or trouble, however round trips are never without delays. My return flight from San Jose to LAX to JFK was delayed on the runway at San Jose which in turn again meant that I missed my connecting flight.
I was critical of airlines in general from my previous experience with delays, however I can not be more thankful and grateful to American Airlines, who went above and beyond, quickly sorting my issue. They did not only give me a $50 food and drink voucher, but they organised transport to a hotel which they payed for for the night.
Also I will mention the hotel was not just a travel lodge or 'motel 6' as they have in the states, it was a 5 star Sheriton hotel in LA, and I was put in a double bedded suite with a balcony.
After departing to JFK and reluctantly returning to BA to travel home from Washington, I couldn't sing American Airlines' praises enough! I thought it would be hard to beat, finding another airline that would go the extra mile to please a lone traveller
Middle East & South East Asia
Travelling to Dubai and Bangkok was a slightly different situation than travelling to the USA, as I was not travelling alone, I was travelling with my girlfriend, Sarah. We both had been to America, just after I came back from there on my own, we flew to New York, which was her first long haul flight flying with American Airlines of course. However flying to the middle east and this part of the world, the choice of airlines is a bit different.
I researched quite a lot on which airlines are the best and offer the most comfort and the best customer service. I ultimately chose to fly with Emirates.
From arriving at Manchester Airport and checking in, I new that I had made a good choice. We boarded the huge double decker plane which was amazing and modern, took our seats and had the most comfortable flight I had ever taken. No problems or delays.
It was, in my opinion, another level of air transport, the luxury and the details to the service was insane. Even the meal was the best meal I have eaten at 34000ft. Dubai Airport is the base for Emirates and the staff are everywhere and always helpful, the airport is huge and slightly intimidating. However, it is very easy to navigate even having the option to download an app with a useful map showing where everything is.
On our second trip with Emirates, we both were travelling to Bangkok with a brief 2 hour stop over in Dubai. Again Emirates lived up to their name and provided another 5 star service. In Bangkok me and Sarah decided to visit some other countries using the internal and local airlines, my mother was slightly nervous about this in particular for some reason. 'Air Asia' and 'Thai Lion Air' were the two airlines that we used for the multiple trips. we travelled from Bangkok to Chiang Mai (North west Thailand) to Krabi (South Thailand) to Singapore to Bali and back to Bangkok, all of these flights went smoothly with no delays. It was amazing and the service we received on every flight was brilliant.
The staff were very polite and well dressed, the 'Thai Lion Air' female staff especially wore short tartan skirts which made me laugh a bit
As we found out in Krabi Airport when mine and Sarah's name was called out (which I only just made out from the announcement) and we had to go back outside border control to retrieve a portable charger and an e- ciggarette from our luggage to place in the hand luggage with only 25 mins till the boarding started! luckily we returned to the gate with plenty of time and the whole issue was resolved quickly and the bags were loaded onto the plane straight away.
Regardless of the confusion at Krabi Airport I would 100% recommend using both these Airlines if you are doing a similar trip. As they are affordable and offer a high quality service. Also I would recommend Emirates all the way. they are brilliant, I couldn't fault them at all, join the sky rewards scheme and try and save up points for an upgrade. Emirates may not be the cheapest option but you can find some cheap flights with them if you do it properly but spending an extra few quid will totally make a difference to your flying experience on a whole.