Wander is powered by Vocal creators. You support
Isla Wright
by reading, sharing and tipping stories...
more
Wander is powered by Vocal.
Vocal is a platform that provides storytelling tools and engaged communities for writers, musicians, filmmakers, podcasters, and other creators to get discovered and fund their creativity.
How does Vocal work?
Creators share their stories on Vocal's communities. In return, creators earn money when they are tipped and when their stories are read.
How do I join Vocal?
Vocal welcomes creators of all shapes and sizes. Join for free and start creating.
To learn more about Vocal, visit our resources.
Show less
Best Dining Experience in Australia
As a country, Australia has a lot to offer to both tourists and residents. This unique place boasts fascinating wild and marine life, as well as natural and geological sights.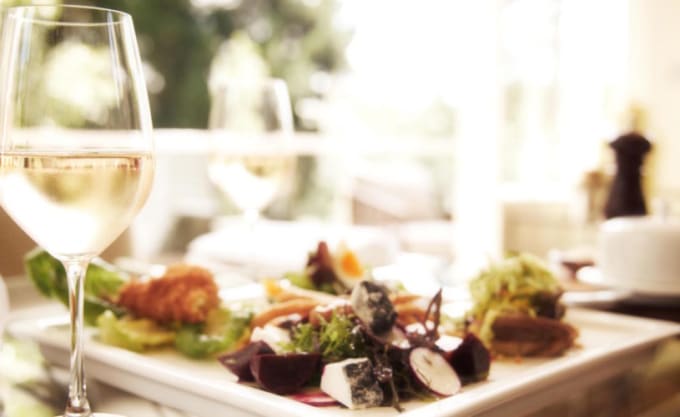 Thanks to the diverse culture and rich history, The Land Down Under doesn't lack museums and artistic exhibitions. What's more, this makes Australia quite a hot spot for a foodie as well. After all, everything mentioned that makes this country so intriguing is bound to offer some of the tastiest dishes ever. So, if you find yourself traveling to Australia, or you're already there, and wish to explore a bit more of the country's culinary delights, check out the must-visit places for the best dining experience you can possibly get.
Discover the charms of Victoria.
When it comes to this particular region of Australia, you just can't go wrong with Melbourne. This city has something to offer for everyone when it comes to entertainment, but the same applies in regards to food. Melbourne is the place to go if you're keen on trying freshly made food from all over the world, but also for you to explore some of the most tempting street food stalls and brunch bars. And if you do decide to go to Melbourne, don't hesitate to make a visit to the Yarra Valley as well. Here you can try some of the most exquisite wines that Victoria has to offer, such as Chandon and De Bortoli. Also, you may want to entertain the possibility of visiting Mornington Peninsula, which is close to Melbourne, and is most definitely a place of scenic beauty and great food.

New South Wales explorations
Obviously, you can't miss Sydney if you want to try some of the most diverse dishes in the world. However, Sydney may soon become too common of a place for your foodie instinct, which is why you should never miss the chance to take a little tour, and explore the Hunter Valley. You won't regret it as Hunter Valley is known for its food and wine. A little less known destination is Ulladulla on Princes Highway. If you're interested in the farm-to-table philosophy, definitely check out the famous Milton NSW restaurant, which is the highlight of any visit to Cupitt's Estate and the South Coast.

Amazing South Australia
A foodie can never go wrong visiting Adelaide, as this is undoubtedly the center of food markets, filled with farm-grown and organic food. What's more, the place often has its own food festivals for you to enjoy. Oysters and shellfish also make a big part of meal tasting in this area, together with German-based bakeries and chocolate products, which you shouldn't miss for the world! Barossa Valley is also another place in South Australia that will delight food and wine enthusiasts. Make sure to taste the famous Pepper Jack Wine, and visit the legendary Maggie Beer's Farm Shop. Finally, the McLaren Vale is the hidden gem of South Australia, which will bless you with amazing natural landscapes and lovely beaches, as well as tasty local wines and beers.

Sweet Western Australia
Western Australia has a lot to offer as well, especially to those who have a sweet tooth and enjoy a bit of fine wine with their snack. Swan Valley, for starters, is a great place for foodies interested in honey, chocolate and baked goods. But, you can also expect lovely restaurants and amazing wine. And for some premium wine tasting, don't miss your chance to head to the Margaret River. Here, you will have plenty of daily activities to engage in, and a spectacular landscape to admire; all topped off with great food, and some truly amazing wine, of course. In case you crave the taste of local truffles, honey, and fruits, cheeses, seafood, shellfish, etc. and have a bit more time to spend in The Land Down Under, Pemberton, Denmark and Albany in South Western Australia should be your stops.
There's nothing quite like the satisfaction of a fine cuisine and splendor of a picturesque nature, and Australia can give you both at the same time. If you've been thinking about the possibilities of a food-inspired trip, make sure to put Oz at the top of your list.