Wander is powered by Vocal creators. You support
Devon Thomas
by reading, sharing and tipping stories...
more
Wander is powered by Vocal.
Vocal is a platform that provides storytelling tools and engaged communities for writers, musicians, filmmakers, podcasters, and other creators to get discovered and fund their creativity.
How does Vocal work?
Creators share their stories on Vocal's communities. In return, creators earn money when they are tipped and when their stories are read.
How do I join Vocal?
Vocal welcomes creators of all shapes and sizes. Join for free and start creating.
To learn more about Vocal, visit our resources.
Show less
Best Freeze Dried Backpacking Meals
Fruit, bugs, and pad thai are just some of the items in the running for best freeze dried backpacking meals!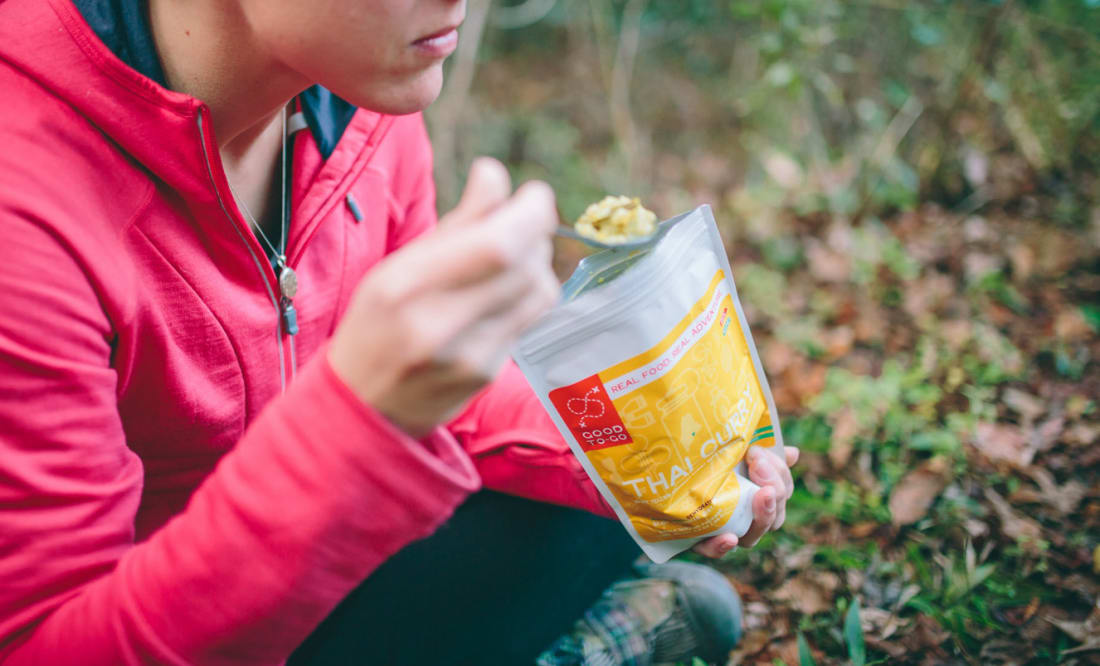 Backpacking trips are a great way for me to bond with my son during the weekend when he stays with me. Or, so I've been told on the Visiting Dad forum that I belong to. CoolDad90 and CoolDad91 (no relation) both said that Upstate New York has a lot of great places. So here are the best freeze dried backpacking meals that I'm stocking up on before my son Jarret and I head up north so make memories. Maybe we'll see one of the biggest cats in the world during our hike!
Astronaut Ice Cream
I kinda have to sell Jarret on the idea of going hiking because he usually doesn't walk the length of a mountain trail. Astronaut ice cream was my opening gambit for best freeze dried backpacking meals. It made Jarret pretty excited! Or at least, that's what I'm inferring from his smirk. I'd only ever tried the Neapolitan flavor, but they come in other flavors like mint and cookies & cream! I had no idea. These flavors are really, "out of this world"!
Freeze Dried Fruit
Jarret's always picking the freeze-dried fruit out of my cereal boxes, so I figure that a variety pack would be one of the best freeze dried backpacking meals because he can bring one of his favorite parts of breakfast up to the top of the mountain with him. And, no, I'm not talking about me! I wish. 
Seaweed
I told Jarret that seaweed snacks were a way of bringing the ocean to the top of the mountain, and then he asked, "Why would we want to do that?" That was a real head-scratcher! These are one of the best freeze dried backpacking meals because they're just a fun, salty party for your tongue. Better he snack on this stuff than on wildflowers that you shouldn't eat. 
Good To-Go Thai Curry
The Wire Cutter, a New York Times Company, called Good To-Go Thai Curry the best freeze dried backpacking meal, so I had to order this for Jarret and I. Pad Thai is one of Jarret's favorite foods so I'm really looking forward to eating this with him while we share our heart truths about the divorce, how he feels about mom and dad, how school's going, and what sort of flower he's growing into. 

Scorpions
A scorpion is not one of the best freeze dried backpacking meals, especially if getting freeze dried doesn't kill them! One reviewer ended up waiting too long to eat their scorpion and got stung! I texted Jarret all this while he was at school like, "Wanna eat one of these?!" and he said, "Ew, Dad, you're so weird!" followed by the green throwing up emoji. I replied, "Gluten free!" and he said nothing back. One day Jarret will appreciate that having a weird dad is why he's so cool!
Beef Stroganoff
Beef Stroganoff is one of the dishes I know how to make, so Jarret eats it a lot. I do too! It's a Russian food, so he appreciates that because he's into noodle dishes from around the world and dictators. That makes this one of the best freeze dried backpacking meals! Good thing he  doesn't have to eat everything gluten-free or 70% of my recipes would get thrown out!
Biscuits and Gravy
Jarret is always telling me that biscuits and gravy are huge outside of the North East and that we're really missing out by not having them all the time. Whenever his mom takes him on one of her business trips they stay at a hotel with free breakfast.  Jarret tells me he eats three biscuits covered in gravy and eggs. So, this is one of the best freeze dried backpacking meals because it's like Jarret's staying in my office, which is the woods. The forest is my hotel! Squirrels and deer are our suitemates! The moon is our concierge! I did this to Jarret for five minutes until he was like, "Dad, shut up!"
Creamed Possum in Coon Fat Gravy Garnished with Sweet Potatoes (Gag Can)
I sent this to Jarret too, and told him, "We're going to eat this on our trip!" And he said, "Dad, that's not real!" and I said, "Yeah, I can see that now." I felt like a real doof! Here I was thinking that I was going to be eating creamed possum along with the best freeze dried backpacking meals, and what I realized is that I had been pranked by Amazon. I was really hoping that this possum was going to be served in the same way I make my beef stroganoff! 
Poop Knife
Because of the creamed possum can I learned about the poop knife, so of course I had to send that to Jarret too. "WTF is a poop knife?!" he asked, so I told him, "I just learned what a poop knife is and I refuse to suffer alone." He replied, "LOL, dad, gross!" and a few minutes asked, "Do you have a job anymore?" "I told him, "Yeah, I do! But I'm looking for the best freeze dried backpacking meals for our trip!" He didn't respond.
Chilli Mac with Beef
Jarret and I are becoming real chilli connoisseurs because I make a different award-winning, slow cooked chili recipe every couple of weeks. So, this is going to be one of the best freeze dried backpacking meals because it's going to expand the scope of what we think chilli is like. I told Jarret that I'd make a chilli out of dehydrated scorpions and other bugs, and he said, "Dad, you are absolutely disgusting and I would never visit you again if you did that." But then he walked it back and apologized all of 3rd period because I kept texting him like, "How can you say that to me even in jest?! It hurts so much! I'm just trying my best. I love you so much!" and he was like, "Dad, forget it, I love you too, God." If we can recapture that on this hike then it'll all have been worth it!