Black Female, 40, and Single
3 Ways to Prep Your First Overseas Trip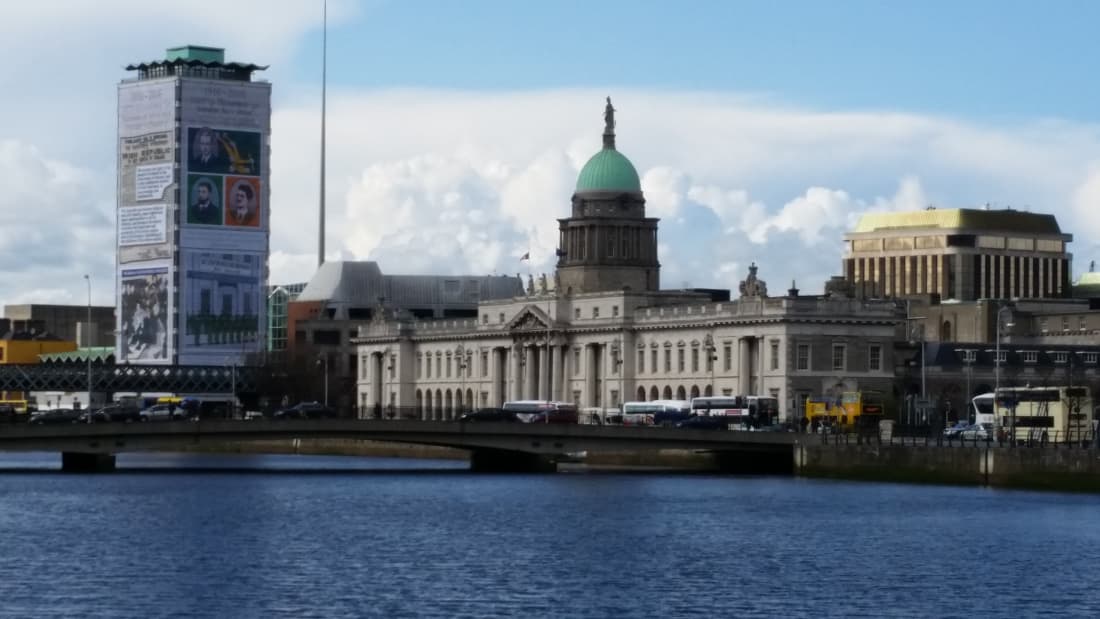 Traveling was always your dream. Exploring distant horizons, seeing different faces and amazing scenery, eating tantalizing local foods, and navigating the language with just your wit and maybe an English-to- "how many ways can I translate the need to use the bathroom" dictionary.
Traveling single Black women are growing in number, and for the first time, you're set to join them as a card-carrying globetrotting member. Congratulations! Unfortunately, you may be stuck on where to start, especially if this is your first solo international trip. But that's why you're here, and hopefully, this article can help you navigate the start of your travel preparations.
Save money. Get your passport application turned in as soon as you can.
This is a given, but if you're going to travel abroad you will need a passport as your proof of identity. It allows you entry into another country and is needed to return to the United States. If you are a first-time applicant the process can take a while, and delivery will be between 4-5 weeks with standard processing- not to mention extra dollars if expedited.

In order for this to happen, you will need to find a Passport Acceptance Facility on the official U.S. Travel page. You can find the fees for both a passport card (good for travel to Canada and Mexico only); which facilities will have photography capabilities, and hours of operation.
Note: Be sure to call the facility of your choice to find out if their hours are by appointment or if they have a limited application window, especially if it's located in a post office. Even if they list their hours as 10 A.M to 2 P.M., they may close as early as 11 A.M. if no one is there, leaving you with less time to get the needed documents.
Researching and Checklisting
Do I know what type of adaptor I need if traveling to Italy compared to ones used in Israel? What's the difference between an adaptor, converter, and a transformer? Do I need vaccinations? What is a declaration, and what can I take home with me?

The list goes on and on, and even a simple trip across the pond can feel overwhelming in a matter of minutes. This is where a hearty checklist comes in handy.
Travel.State.gov has a listing for emergency numbers, information on where to find the nearest U.S. Embassy, and a comprehensive travel checklist that will help you understand your rights overseas.
Adaptors can be bought individually or in multi-country sets that interlock for easy storage. Having more than one is a savvy move in the event of losing one or your luggage is delayed, but also to have more than one power source available if you tend to be electronics heavy on your trips.
Note: You may want to contact your bank and apply for notification of travel. This will inform your bank that you will be out of the country for a certain amount of time and you are using your card on the trip so they won't flag your account for possible fraudulent charges. You can also find a list of cooperating foreign banks and ATMs that you could withdraw money from that accrue fewer penalties for currency conversion.
And speaking of currency...
Ordering Currency, Credit cards, and Rewards Programs
Having both cash and card is smart because you might find yourself in a situation where only cash will do. There are many different ways to convert your currency, but all will come with different costs.

As mentioned earlier, you will need contact your bank to issue a travel alert so your card will not be flagged for fraudulent payments. The other good thing is that you can also order your money from them. With whatever banking institution you use, you will find information on how they deliver the funds, or they can redirect you to a third party service to complete the transaction. Every bank will add a service charge for conversion rates in the transaction, but depending on the market the cost could be high one day and low the other.
There are also other ways to convert your money, but be warned: the cost may be higher than you expected.
If you've never enrolled in a flight program, this is the time to do so, especially if you want to do more traveling in the future. Building flight points through your everyday purchases can drastically reduce future flight expenses, and also give you wonderful upgrades from additional luggage allowance to better seating.
Credit cards are one of the fastest ways to build rewards points, but also can be the most confusing. There are many different types of credit rewards programs, so it may take time to find the right one for you. If you are diligent you may find cards that offer zero foreign transaction fees that could save you much-needed dollars. Use free programs like CreditKarma.com to help you find the right one for you.
If you don't want to apply for a credit card, applying to your airline's reward program is enough to start working towards frequent flyer miles. Most program points will not expire and can be accumulated with flights but vacation packages, hotels, and car rentals too. Also if you fly domestic, you can still transfer points earned to help pay for international flights through partner airlines.
Am I welcome here?
Visiting outside of the U.S. is scary on its own, and being Black and female can bring a particular set of challenges. We've all heard the stories about potential issues, but don't let that discourage you. Making sure you're safe is key, but even if you stumble into a problem you will, more often than not, have a great time and meet very friendly, open people.

If you are still unsure, check out this list of 11 Black Women Inspiring Us to Travel on Clutch Magazine Online, and get to know others who are likeminded in your adventurous nature. Living your dream will make it worthwhile, and also give you experiences that will stay with you the rest of your life.
Like Twain said in his book The Innocents Abroad:
Travel is fatal to prejudice, bigotry, and narrow-mindedness, and many of our people need it sorely on these accounts. Broad, wholesome, charitable views of men and things cannot be acquired by vegetating in one little corner of the earth all one's lifetime.
So take heart and remember that this is your time to explore and find yourself.
Safe Travels!