Boon Docking
Learning to Boon Dock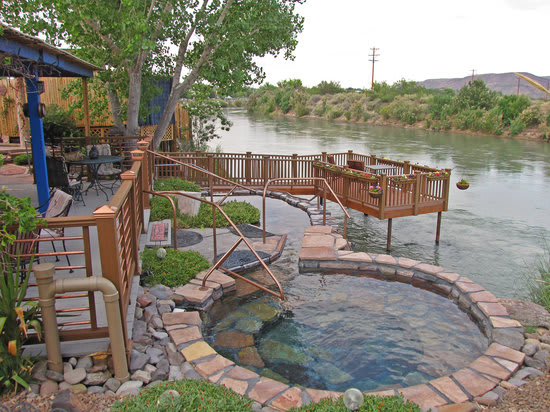 So recently my boyfriend and I decided to buy a fifth wheel. We had notions of buying a house and just minimizing the amount we go out. Luckily, though, the plan fell through and we started talking about boon docking. We had talked about this before but never really went through with it. We had even gone as far as buying a huge 39' fifth wheel. We had all kinds of ideas as to what we were going to do to get it ready to live in, and even started some of the work on it. However, we never really got it together and bought a smaller one just to go camping in. It was a great trailer, and we made a lot of memories taking that thing out. One thing that stuck out to us was that when it came time to leave, we were so comfortable out there we just didn't want to go home.
Well, our plans got changed for us about a year after that. We had discussed buying the property we had been living at for years. It was owned by a family member. So, my boyfriend called him up and ran it by him, considering the amount of money paid into the property over years. He came back with an offer we couldn't afford or accept. So naturally we started looking for another property to buy. We came across what seemed like a great deal. It wasn't. We waited for what seemed like months just to hear back from the owner. We went back and forth about the paperwork for weeks. Finally, we decided that it just wasn't worth it. The lawyer we had gone through didn't think it was a good idea either, so we backed out of the deal. After all, if we are going to dedicate ourselves to something worth so much money, we need to feel secure in doing so.
With the money we had saved back for the down payment, we started looking for other options. We are young, and our credit isn't that great, so our options are pretty limited when it comes to loans and real estate deals. There was nothing in our budget range worth looking at or available. So, we talked about it for a while, and how much we loved being out in the fifth wheel we sold. We gave it a shot and started looking around again, only to come across the contact information for a fifth wheel we had been interested in initially. On one of our days off, we set up a time to go out and look at it. Right away I loved it. The only problem was it was listed at $9,000 and we only had $5,000. It had everything we needed: two slide outs, plenty of room, and even a space for a washer/dryer. They had kept it amazingly clean. Not to mention the amount of storage available and the walk in shower. It was exactly what we had been searching for. Luckily, she accepted our offer!
Of course, it had to be raining like crazy that day, and had been for two days. I had to take my father to the doctor and the son who was there showing us all the gadgets was leaving for Albuquerque. So, I told my boyfriend to take me to our other vehicle and I would drop off my dad. I hurried back and helped guide him out of their driveway. Once we got it home, we started setting everything up, double checking things and just going over all the odds and ends. We decided, despite the weather, we would camp in it for the night, just to see how it would feel, and if it was amazing as it seemed. Of course, it was everything we thought it would be. We even got the TV (that the previous owners were so kind to include) hooked up and relaxed. And that, my friends, is what paradise is all about!
Long story short, that's how I started boon docking. I love it, we have now stayed in it for six days, and I can't be happier! We have a few things before we take the final step and get it down to the river. I'll keep you guys updated on our adventures! We have lots of them!
I'm not able to upload our pictures from our last adventure in our old fifth wheel. I'll get that fixed and get some pictures up for you guys! For now, here's one from one our amazing hot baths in town. This is on the Rio Grande. In Truth or Consequences, New Mexico. Don't believe me? Look it up, we're famous for our hot springs! Try out the fishing we have on the Rio Grande or at either of our lakes, Elephant Butte and Caballo Lake!