California Love
A vacation glow.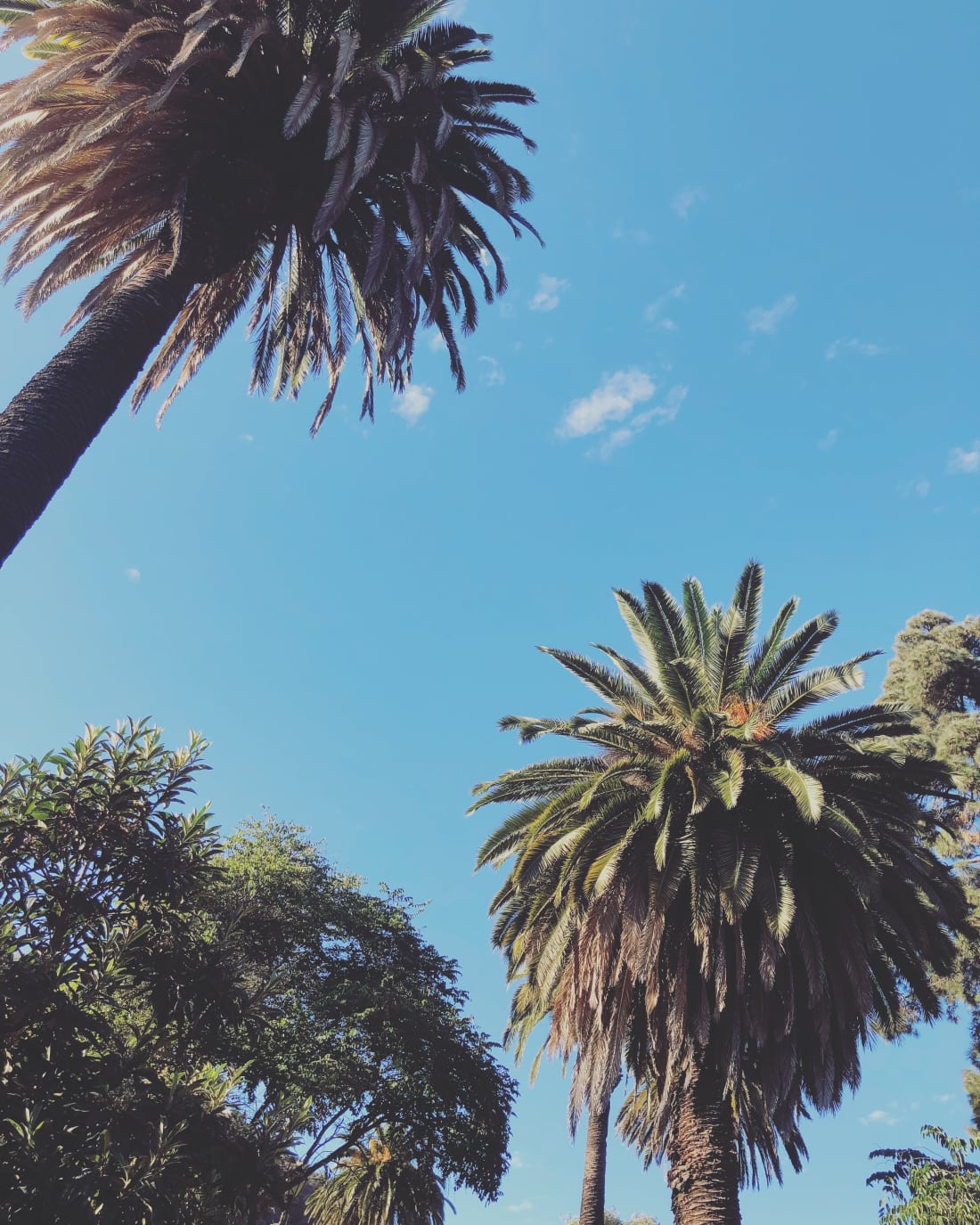 I remember being a little girl, dreaming of living the big life in Hollywood as a huge Television and Film Actress. Actresses like Jennifer Lopez, Angela Bassett, Viola Davis and Angelina Jolie inspired me to pursue the acting dream. And over the last year, the dream had become something I realized I had the utmost complete power to make happen.
I was on my computer, applying to acting gigs, per usual and thinking about traveling to Los Angeles to get away from my NY life that slowly began to feel like a depressing slump due to my recent breakup. I needed a change of scenery and I wanted to be reunited with my best friend who's been living out in LA for almost a year now. She's been a huge part of my support system since everything hit the fan and I really didn't have a reason not to go.

I found myself looking up flights to LA one week after my breakup and booked my trip for the first of November to the 8th, though I was super tempted to just buy a one way ticket. In the process I saw two gigs that were casting auditions for in LA and learned about the ActorsPro Expo. The LA one was happening in Hollywood on November 4th, and I had just missed the NY one. I was excited that this existed and was even more eager to go to LA as I had more things to look forward to.

I knew I wanted to stay busy while I was out there so I booked a photoshoot on a day before I flew back. I wrote in my notebook, where I keep all of my goals, my ideas, and progress, what it was that I wanted to accomplish while I was out there. Here were my main goals:
To create to remain inspired, to remain focused.

To give back to myself.

To love myself.

To hike a mountain.

To find happiness again.

To work on my career.

And granted, I was able to accomplish these things. On my second day in LA, I worked out and got a 100 minute full body massage in Chinatown, LA for $55! It was the most incredible massage I had ever had! I hung around the city with my best friend and got to experience different parts of LA as the days progressed.
At the Expo, I had two auditions and they went fairly well. I was confident and the Seminars that were held by Industry professionals were super informative. I learned a lot of valuable information I have been able to utilize in my career since. I also got to hang with an old HS Assistant Principal who moved to Burbank a few years ago, and that was great. She was a huge supportive mentor for me as I struggled with personal things in my teen years. I was able to see where the studios were in Burbank and immediately saw myself working here in the near future. It was an exciting feeling, imagining myself acting in the same studios as all the Greats.

The glow that LA instilled in me, or rather brought out of me, was life changing. For so long I have pictured and dreamed about moving here to start a different path and build a new life for myself, to chase my dreams as an Artist, and being here felt like my dreams were already beginning to come true.
I felt at home here. And to be honest, I haven't really felt "at home" in NYC for a very long time. My soul was different and I felt lighter, and I sure as hell was happier. I didn't think about my life in NY much, but I did miss certain people.
The day after the Expo, was the day that marked one month since my breakup. I also decided to finally hike that mountain I couldn't stop thinking about. En route to Runyon Canyon, I saw that my ex checked up on my Instagram, and for about five minutes, I felt a little scatterbrain, sad, shocked, and my anxiety kicked in. I had tears in my eyes, I had questions, I wondered what he thought seeing that I was here in LA, after knowing we've discussed this city so many times. Clearly, we don't speak , because if we did, I wouldn't be emotionally and mentally overwhelmed and confused. And then I realized what that did to me, and I didn't like it so I decided to hike this mountain and let go. Let go of worry, let go of fear, let go of my past, and really try to let go of heartache.

The hike was hard--I've never climbed a mountain in my life--but I had to keep going! Physically it was exhausting but it felt so good at the same time. Figuratively, it was necessary for me. I felt like I dropped a bomb when I reached the top, and not only was the view spectacular, but I felt lighter, proud, and most importantly free. The hike was a spiritual release of some sort, and on the way down, I already felt my life moving in a different direction.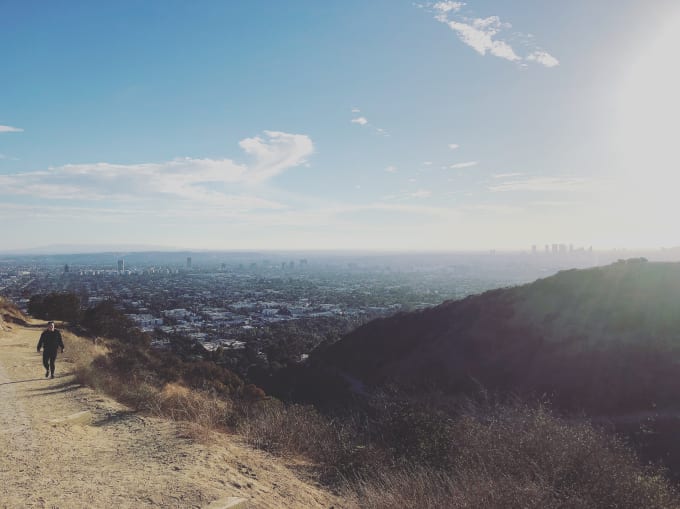 Over the next few days, I enjoyed the company of my best friend, hung out with industry professionals, toured some major attractions, and basked in the bliss I was proud that I gave myself. For so long, I felt like I couldn't go to LA because I needed to go at the right time or with my boyfriend (not that this was what he said, I just felt this way because I wanted to do everything with him). But this was just me holding myself back, and I no longer had a reason to hold myself back from anything anymore. Not because I'm single now, but because my mentality is simply in a different space and I am fully giving myself to the Universe as I manifest my destiny and watch it unfold. I also received notice that a talent agency (I won't name which until it's finalized) has agreed to represent me, and this was on the end of my 2017 Goal list. I felt like everything was lining up the way I planned for it to, the way I wanted it to. I'm telling you, affirmations are REAL!
Leaving LA wasn't something I was ready to do. It was like going through a breakup all over again. My chest hurt. Not only was I leaving my best friend, but I was leaving the city of my dreams. Being in LA, I was on an all time high, and I don't mean the MJ kind. Can you imagine what it feels like to have your heart shattered, slightly repaired, and then broken again in a month?! It's a lot to deal with. I left my heart in LA and cried for a bit on the plane, but told myself to not let this bring me down, rather allow it to keep me inspired to grind even harder while I'm home to make my permanent move to the West Coast happen sooner than later.
Now that I'm home, I've been focused on the grind. I began rehearsing for a new musical I'm in and working on other areas of my life. My LA glow was still lingering; I'd look at myself in the mirror (as I do everyday, go check out my Confidence 101 story if you haven't already), and see a different woman. My sister also says my aura is different and some of my friends pointed out that LA looked so good on me. My trip to Los Angeles brought me back to life and I am happy that I made it out there. I'd be lying if I said as the days went by I didn't become sad because being back home reminded me of the great love I lost. But I must keep it together to remain productive. There isn't anything wrong with having a "day." After all, you don't get over someone you've been with for 3 years in just one month. People say I'm handling it well and it's simply because I dived head deep into my work and am remaining as busy and focused as possible. I find myself having to work twice as hard to fill the void I've been left with. Replace one love with another, they say. Well, art has always been my truest love.
So what I took from it all, is that when something scares the shit out of you, go for it anyway! If you've dreamt of something your whole life and you still haven't done anything to get there, understand that you are the only person stopping you from getting there. Face your fears! Focus, write shit down, and get shit done. Checking off your goals is one of the greatest and accomplishing feelings. When your heart is pulling you in a direction, whether it be a familiar one or not, listen to it, follow it, and create your own happiness. Let that light from within shine bright, and protect your energy as much as you can! I can't wait to see where this journey takes me!

xoxo
AUREA