Wander is powered by Vocal creators. You support
Beth Gross
by reading, sharing and tipping stories...
more
Wander is powered by Vocal.
Vocal is a platform that provides storytelling tools and engaged communities for writers, musicians, filmmakers, podcasters, and other creators to get discovered and fund their creativity.
How does Vocal work?
Creators share their stories on Vocal's communities. In return, creators earn money when they are tipped and when their stories are read.
How do I join Vocal?
Vocal welcomes creators of all shapes and sizes. Join for free and start creating.
To learn more about Vocal, visit our resources.
Show less
Convert Your Car Into a Camper
Cheap Travel the Easy Way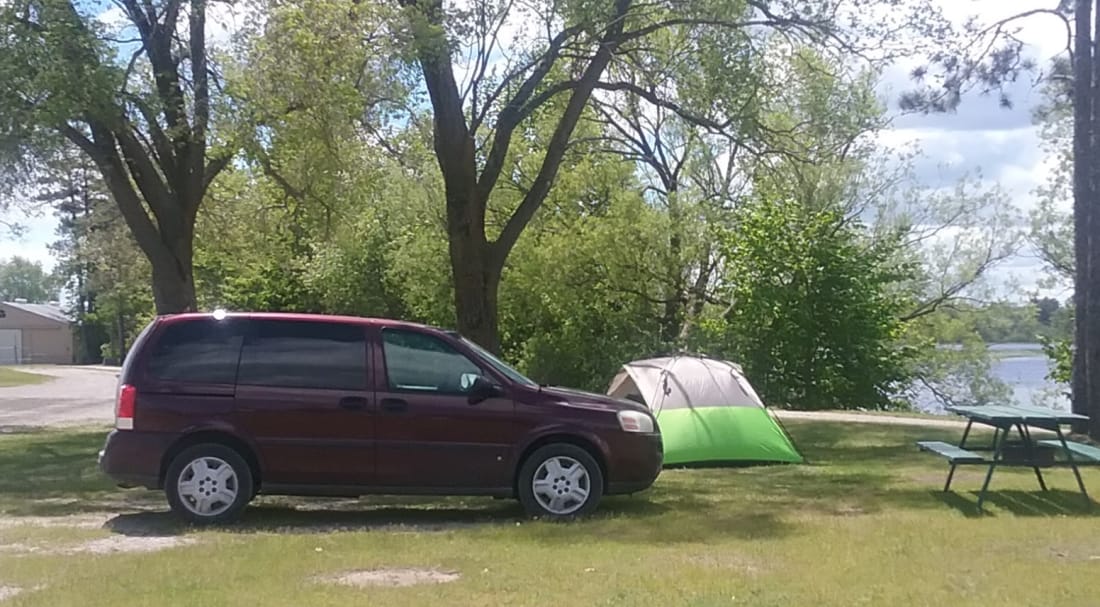 Do you hear the call of the open road? Traveling is educational as well as adventurous. But it can be expensive. I've found an easy way to roam the country on the cheap. Use your vehicle and purchase a few items to turn it into a camper.
This article deals with camping without facilities like electric and water hook ups. This is commonly referred to as boon-docking, dry camping, or dispersed camping. You can do this for free in National Forests, some State Parks, BLM land (which stands for Bureau of Land Management), and some other public lands. You also are able to park overnight at most Walmarts, Cracker Barrel Restaurants, casinos, truck stops, and some big box stores.
A van or minivan gives you a good-sized space for storing everything, but even a standard sized car can be utilized for this purpose. Here is list of things you can pick up fairly cheaply to start enjoying road trips.
1. A Way to Cook
Eating at restaurants is always an option, but to save money cooking your own food is preferable. Cooking over a campfire is great, but using a camp stove that runs on butane or propane is convenient for places that do not allow fire rings. A frying pan, a cook pot, and some basic utensils will fill out your kitchen equipment. Remember to bring your own water; you can get gallon jugs at any supermarket. Of course you can always bring along your own plates and silverware.

2. A Way to Go to the Toilet
 Most businesses have restrooms, of course, but if you are boon-docking and need a bathroom at night, then a bucket lined with a removable toilet lid will be handy. It will need to be lined with a plastic bag filled with kitty litter or wood chips. You can dump the bag in any trash container. Or you could purchase a small portable toilet.

3. A Way to Bathe
A shower bag that you hang above your head can be bought at any store with a camping department. There are special tents you can stand up in for this purpose. In lieu of a tent, it can be hung from a tree. You can use baby wipes and dry shampoo in between showers. For a small fee, truck stops offer clean shower rooms.

4. A Way to Entertain Yourself
Your cigarette lighter is 12 volt power and there are many things that you can plug into it, such as a portable DVD player. An inverter with electrical outlets will convert that power into 110 current so you can charge a laptop or tablet. And a USB port, which an inverter usually has, is helpful to keep your cell phone charged..

5. A Way to Store Your Stuff
This is when you might want to consider that minivan or full van. If you truly convert your vehicle by taking out the rear seats, you will have a nice space to put in a couple of plastic drawer units, and perhaps a hanging shoe bag that has several pockets for bottles and small items. A small cooler for perishable food is nice.

6. A Place to Sleep
If you do not want to buy a tent, you can easily make a spot in the car for a bed. Some people sleep on the back seat. Others make room in the open area in the rear of the van. There are foam pads and air mattresses made for small spaces. Quilts and blankets give you plenty of warmth, but a sleeping bag may be called for if temperatures get below freezing.
Of course you will want to include personal items of your preference, but the things listed here are the basics. With them you can enjoy the freedom of traveling without the stress of needing a lot of money.