Date Night in the Carolinas
A Few Ideas and Places for Date Night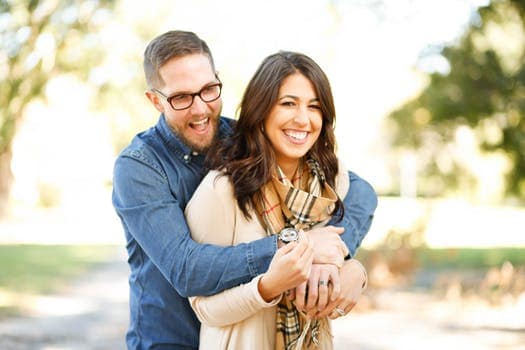 There is nothing like a memorable date. One thing that makes date night even more special is where you have that magical date night. Location is very important in making your date night magical.
Reedy River Falls in Greenville, South Carolina is a great, scenic park complete with a high rising bridge, a glorious waterfall, and eateries to make the heart sing.
Also known as Falls Park on the Reedy, Reedy River Falls sits in the downtown area of Greenville, South Carolina. It is surrounded by many taverns, restaurants, and coffee shops. One restaurant that I would recommend is the authentic Jamaican Cuisine eatery, Jamaican Me Irie.
Jamaican Me Irie has authentic Jamaican food. Their jerk lamb is to die for. Last year, my boyfriend Crawford and I dined there right before the autumn season came in. It was so delightful to my heart and to my tummy.
After dinner, we took a stroll across the famous Liberty Bridge located at the central point from east to west in the park. The view from Liberty Bridge is divine and perfect for taking those date night pictures. You will see couples lined up across the bridge showing their affection for each other. This is the perfect place for a beautiful, picturesque date.
Another place that I would recommend for a date night would be the clothing-optional resort in Dewy Rose, Georgia, River's Edge.
River's Edge offers weekly potluck, meet & greets, and movie nights. Located in the woods of Dewy Rose, River's Edge is a great to visit any time of the year. It offers an indoor hot tub and abundant seating and space for a couples retreat.
I've experienced their movie night for myself. I went there on a date with a potential suitor, and I must say the setting was freaking romantic.
The mood was set with a viewing of the hit film Pitch Perfect at the poolside. Thankfully, it was summer when this date happened. The pool lights created a nice romantic mood. Let's just say my suitor and I were watching the movie arm in each other's arms.
The trails there are beautiful as well. River's Edge offers excellent lighting on their paths as well as you can carry a flashlight in certain areas. Another element that you would enjoy is taking a nice quiet walk through the moonlit paths, of course, enjoying the safety.
River's Edge also offers cabin rentals at affordable rates so that you and your date can spend a weekend or a week there to enjoy nature, serenity, and each other.
Biltmore Estates in Asheville, North Carolina is rich with beauty during the holiday season. With a delectable restaurant and bubbly winery, a simple date at the Biltmore Estates will sure to make the spirit of romance bright.
Built by George Vanderbilt, this 8,000 acre estate takes you to a simpler time in life. With an essence of the Garden of Eden, one can enjoy a plethora of events. You can also plan and coordinate group events for wedding parties or even just for you and your mate.
Residential options do include the Village Hotel, The Inn, and the Cottage on Biltmore Estate. Each one has a specific pricing that fits your budget and will not break the bank.
Another great place to go for an awesome date night would be in Spartanburg, South Carolina. With a plethora of restaurants on the Westside of Spartanburg known as Westgate, you can go for a great gourmet dinner to fabulous restaurants such as Red Lobster, Longhorn, Olive Garden, or O'Charley's.
After dinner, you can go to the theatrical Spartan 16 Movie Cinema. You can catch a movie and then afterward you can hit the dance floor by going to Club South 29.
Club South 29 has a VIP section with upstairs and downstairs bars. With quality entertainment from local and national celebrities, you and your mate can party until you drop.
With the presented venues and ideas for date night, you won't be disappointed.
Love Therapy on the Skyn You're In Store