Day Guide for Loiza, Puerto Rico
With a glimpse to our African roots.
This is a day trip for the islanders at heart, for those who want to discover a little more than meets the eye in Puerto Rico, go deeper into the history of our roots, especially our musical and artistic roots. This is a kind of day that most Puerto Ricans will have on a Sunday, a day to eat, enjoy the beach and have a beer (or two). This region is known for its fritters, traditional staples of the island, its beautiful beaches and our African roots.
Cultural Center
First off, go to the cultural center and take a look at the map that will be at your feet. This map shows you how this region is almost completely apart from the rest of the neighboring towns. Also, you will see many instruments and posters of past festivals. There will be someone there to talk to you about history, culture and explain anything that you would like to know. There, you can rent bicycles to tour Pinones in, there is a boardwalk, it begins there, makes its way to the beach, and then comes back into the other side of the road where we have a small reserve alongside the river.

Boardwalk
La Pocita
After you have returned your bikes, you can drive to the "pocita" area, where a rocky reef protects the coast from waves, so the water is tranquil and gorgeous. Spending your time there will seem and feel idyllic, you will not want to leave.

El Batey de los Hermanos Ayala
For lunch, you can head back to the kiosks that you passed on your way to the beach, choose which ever, if what you want to try are just the fritters or go to any kiosk, you find your way. For a sit-down lunch, head over to Hipi Cache or El Nuevo Acuario. The ambiance in both is very different but they are both worth it, from fritters to whole cooked up traditional meals, you will find it all.

Cueva Maria de la Cruz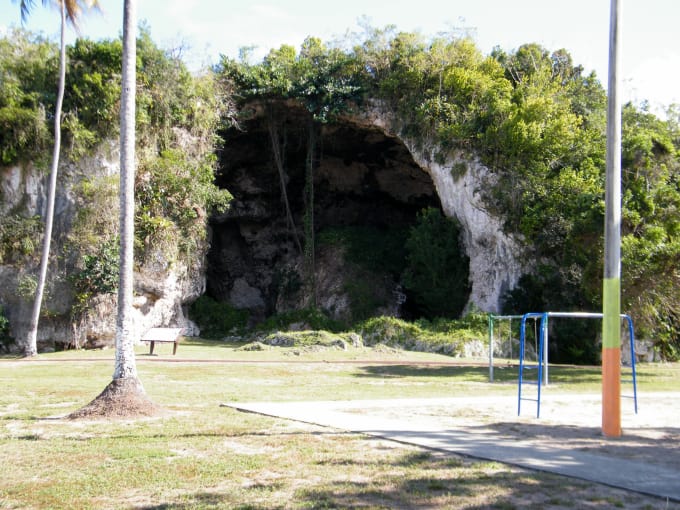 The afternoon is the perfect moment to head to the center of Loiza, where we have the oldest petroglyphs in the history of the island (to this date). For this, head to Cueva Maria de la Cruz, follow the brown signs and you will get to it without any problem. In Puerto Rico, we had natives called Taino for about 4,000 years before the Spanish arrived, which gives us a culture that is rich and intricate. In this cave or rocky niche, you will see their drawings. Also, sometimes, you can see left overs of offerings done by people who still practice the Yoruba religion, what most people call "Santeria". Sometimes, there are artisans set up with their crafts to sell as well as different festivals that take place in this area.

Casa Estudio Samuel Lind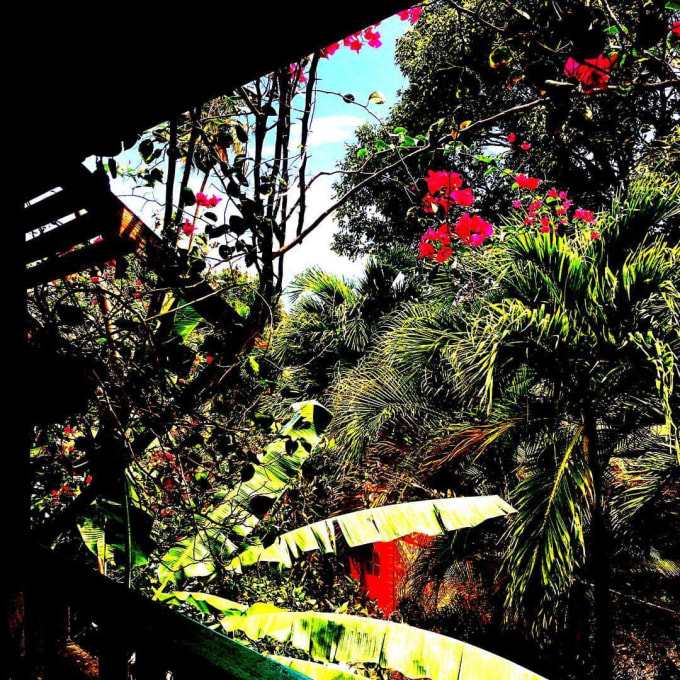 After this, head over to the art studio of Samuel Lind, a local artist who represents Puerto Rico and our heritage in many countries in the world. He has been commissioned in the U.S.A., Cuba, and other countries. His studio is a haven, you can feel it from the moment you see it on the outside, when you are inside immersed in his art and our heritage to the moment in which he explains what his life work and his dedication. You will see art in all its forms, paintings, sculptures, instruments, etc.. especially, in his way of life.

El Batey de los Hermanos Ayala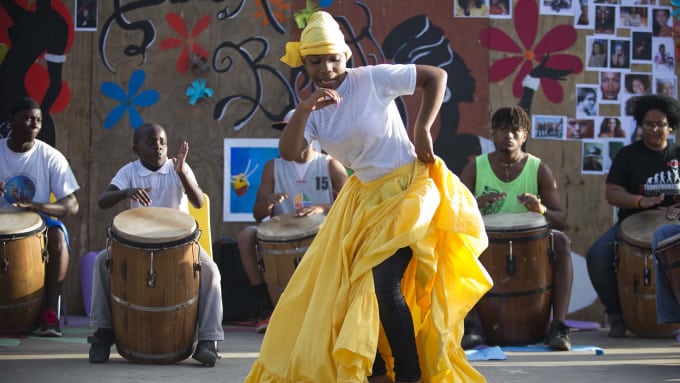 Crossing the street from Samuel Lind's entrance, you will see El Batey de los Hermanos Ayala. This is the grounds of the Ayala's, a family who have dedicated their lives to crafting vegigantes, instruments and other keepsakes and that have taught many generations about bomba music and dance.

Must Know
If you are heading this way on a Sunday and you dislike crowds, traffic, loud music, etc, I recommend you get an early start. Early. If you want to experience it full on, I dare ya'! =) Make sure you order a Medalla and you'll have a wonderful time.
Festivals
In Puerto Rico, every municipality has a patron saint. In Loiza's case, there are two: Santiago (Saint James) and San Patricio (Saint Patrick). There is a huge festival in Santiago's name in July, dates vary but it is usually during the last week. If you are in Puerto Rico for those dates, this is a NOT MISS. The last day of the festival, Sunday, there is a big celebration on El Batey de los Hermanos Ayala.