Destinations Travelers Should Avoid In 2018
Booking a travel to a new destination this year? These are the destinations travelers should avoid in 2018, and so should you.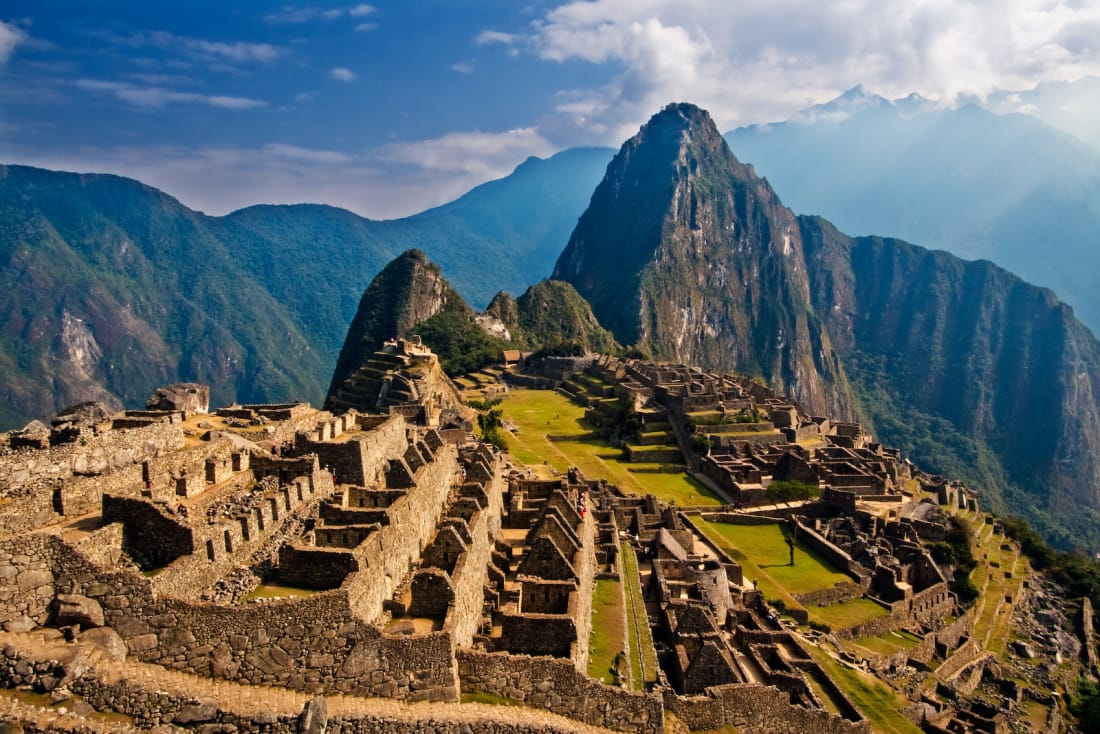 There are amazing places out there across the globe that we have not yet seen. From Italy to Peru, Scotland, and India, we hope to someday visit any of these locations and explore what they have in stock for us. As for travelers, we love to climb through these place's landmarks, dine at their best restaurants, and simply enjoy the diverse atmosphere. Either honeymooning or casually looking to book a travel, there are tons and tons of locations to check out. Through various cultures and sceneries, most of us can't narrow down where we would like to visit first.
However, there are actually places in the world that shouldn't be checked out at the moment. In the midst of dealing with a few crisis situations, these are the destinations travelers should avoid in 2018. While a few of these locations are upsetting to find on this list, it's crucial to skip out on these locations for the time being. There are plenty more destinations to visit, but these should be avoided for now for multiple reasons.
Taj Mahal, India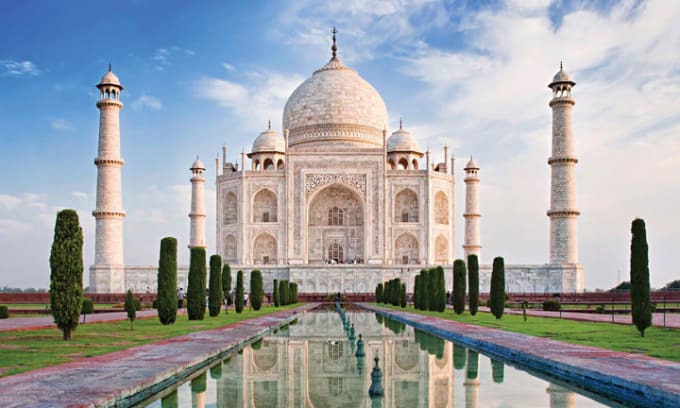 The Taj Mahal in India is seen as the most famous mausoleum in the world. With its beautiful history, meaning behind the building, and overall detailed appearance, visiting the Taj Mahal is on so many people's bucket list. And if you intend on checking it off on your list to visit sometime this year… don't. It looks like the iconic mausoleum is being polluted with millions of tourists.
The structure of the mausoleum is stunningly white with detailed moldings and other detailing. However, it seems that the popular historic landmark is yellowing and the Yamuna river is being polluted by tourists. Just last year, the place was visited by 8 million tourists! This leads the authorities to limit tourists checking out the Taj Mahal to about 40,000 a day. For international tourists, they'll be charged 1,000 rupees ($15). If you still intend on going, be prepared to be jostled by the other thousand tourists visiting.
Honduras
Among the destinations travelers should avoid in 2018, Honduras is a country in Central America with the Caribbean Sea coast lining the north and the Pacific Ocean to the south. The country is truly a beautiful place to visit sometime, but not this year. In fact, while its murder rate drastically dropped through the past several years, this country is somewhere that shouldn't be considered to visit anytime soon.
Even though there's less murders through these years, Honduras is still considered one of the deadliest places on earth. Would you want to visit a country that has a high murder rate? There are surely other places to visit that are much safer and worth spending your money at. Plus, it's among the worst places to travel for Americans.
Phang Nga Park, Thailand
Phang Nga Park in Thailand is definitely a breathtaking place that features calm waters and amazing weather. The beaches are practically paradise with soft sands and warm waters. As outstanding as the destination sounds… it's one of the destinations travelers should avoid in 2018.
Why? Why is somewhere so gorgeous a place that should be avoided this year? Well, since it's such a beautiful place, it's also very overcrowded. This resulted to Thailand's beaches to be heavily polluted and overused. On the other hand, Phang Nga Park is in the process of recovering, and it's suggested to steer clear from this beach for a while until it's back up on its feet.
Barcelona, Spain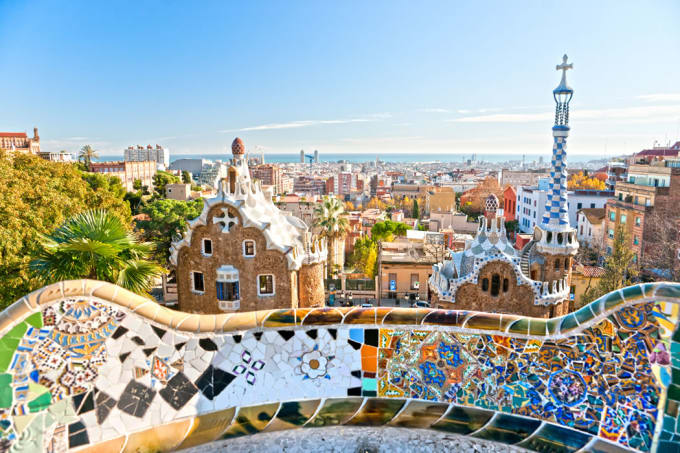 Oh Barcelona, you're easily one of the most colorful cities in Spain through your wonderful historic landmarks, as well as delicious cuisines. But you're also one of the destinations travelers should avoid in 2018. Tragic, I know, but the Catalan capital gained about 34 million tourists this past year! The tourist rating rapidly grew about 25 percent.
This resulted in the locals being angered by the amount of visitors touring around their home city. They also started anti-tourist graffiti across the city to lure away tourists. This isn't all that locals did. Protesters stormed the beach at Barcelona this past summer. The city's government has recently passed a law that limits tourists to solve the situation. If I were you, I would keep away from Barcelona for a while.
Antarctica
Ever wanted to check out one of the coldest continents in the world? Well, now isn't the time to and Antarctica is certainly a place that doesn't want to be checked out just yet. Since tourists are so eager to visit this place, environmentalists are seriously concerned with the impact of visitors in Antarctica.
The South Pole can be in great danger with the amount of tourists visiting the place each year. Even though Antarctica doesn't have any permanent residents, the number of visitors has been rising through recent years. With the scare, this limits passengers from sailing on the boat around the southern continent—only taking 500 passengers.
Dubrovnik, Croatia
If you've never heard of Dubrovnik, it's a city in southern Croatia that faces the Adriatic Sea. The city is popular for its distinctive Old Town, which encircled with huge stone walls that was done in the 16th century. Sounds awesome, right? Unfortunately, it's among the destinations travelers should avoid in 2018.
Dubrovnik is also a city that has a massive amount of tourists coming in and out each year. Because of the amount of visitors constantly coming in, the city has decided to cut the number of tourists from entering. Ever since the city starred in the HBO series Game of Thrones, it's gained so much more popularity. With this, the mayor intends on cutting the number of cruise ships entering the ancient port.
Mount Everest, Nepal-Side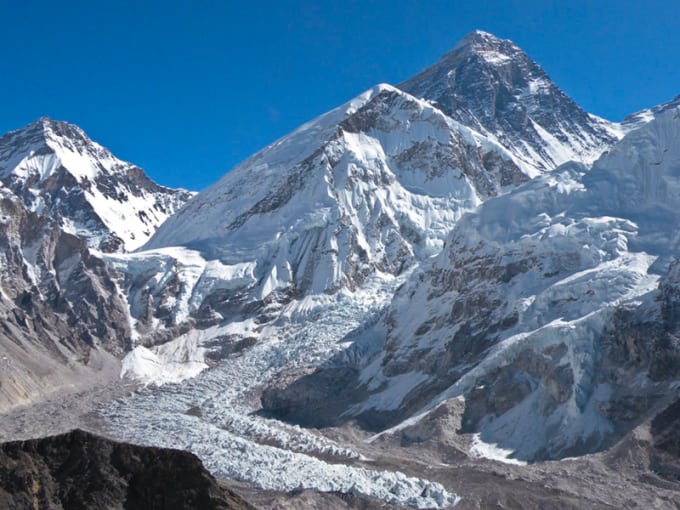 The Nepal-Side is the south side of Mount Everest, and it's also the popular side for summit ascents. As for the highest mountain in the entire world, you bet people are just dying to visit this destination. It's among people's life-long goals to climb Mount Everest and experience the view from the tippy top.
From the amount of climbers visiting each year, local sherpas have complained about the numbers of climbers and it's causing dangerous overcrowding on the mountain. Just from the amount of tourists, this caused Nepal to ban a certain amount of climbers. With these new guidelines, officials hope that this also reduces accidents and deaths from climbing. It's best if you climb some other mountain, and leave Mount Everest for the time being.
Machu Picchu, Peru
Mount Everest isn't the only one that features stunning mountains, but Machu Picchu in Peru, does as well. Right above the Urubamba River valley, Machu Picchu was actually built in the 15th century and was abandoned later on. While the place includes distinct buildings such as dry-stone walls that fuse huge blocks, the exact former use is a mystery to this day. And this is one of the main reasons why people are desperate to check out the place.
Just about 5,000 people visited Machu Picchu in one day in 2016. In order to prevent overcrowding, Peru's government is stepping in and created a new timed visiting slots this past July 2017. Morning sessions are from 6 AM until midday and an afternoon session is from noon to 5:30 PM. For a destination that doesn't want overcrowding, it's one of the destinations travelers should avoid in 2018.
Isle of Skye, Scotland
The Isle of Skye is known to be connected through Scotland's northwest coast by a bridge, and it's fairly famous for its rugged landscapes, beautiful fishing villages, and even their medieval castles. It's truly a diverse land to check out with tons of culture and historic landmarks. Yet, it's also seen as one of the destinations travelers should avoid in 2018. Even though it's an astonishing place to hike, Scotland's largest island is calling it quits.
While thousands of tourists in cars are piled in its narrow lands, this causes traffic in the iconic sunset spot at Elgol as well as the rocky Old Man of Storr. This led the residents of Skye to be furious from the constant noises, overcrowding, and even tourists urinating in public. Police are now advising all tourists to keep out unless they already booked places to stay.
Venice, Italy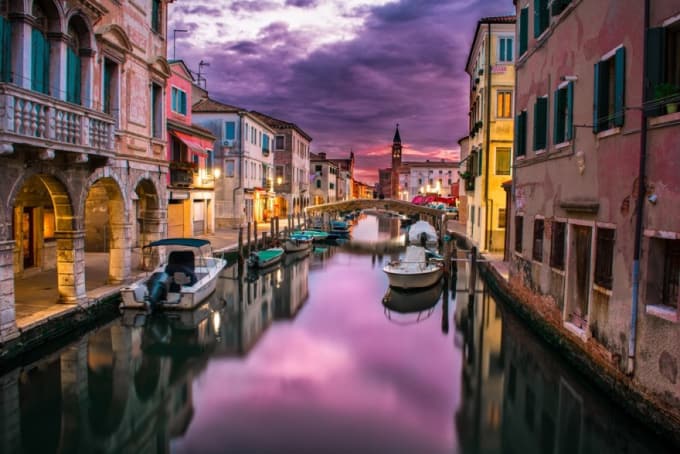 From the destinations travelers should avoid in 2018, the last destination is Venice, Italy. Yes, Venice, the capital of northern Italy's Veneto region. Since the city has no roads, it features more than 100 small islands in a lagoon in the Adriatic Sea. With their gorgeous historic landmarks and popular locations, Venice is a famous city where tourists dream of visiting. Yet, residents of the city are sick of them.
Because of how annoyed Venetians were with tourists, many of them actually left the city to live somewhere else, resulting in the city's population decreasing to just about 55,000 as a result the mass tourism. The city gets around 30 million visitors each year! Now, there's a new plan that prevents cruise liners to sail up the Giudecca canal, and forcing them to take a much longer route into the famous lagoon. Until things calm down, Venice is a stunning place to visit later on.