Wander is powered by Vocal creators. You support
Conor Hufton
by reading, sharing and tipping stories...
more
Wander is powered by Vocal.
Vocal is a platform that provides storytelling tools and engaged communities for writers, musicians, filmmakers, podcasters, and other creators to get discovered and fund their creativity.
How does Vocal work?
Creators share their stories on Vocal's communities. In return, creators earn money when they are tipped and when their stories are read.
How do I join Vocal?
Vocal welcomes creators of all shapes and sizes. Join for free and start creating.
To learn more about Vocal, visit our resources.
Show less
Edible Fairy Lights
Prequel to a Day in Hell I Mean...Rhyl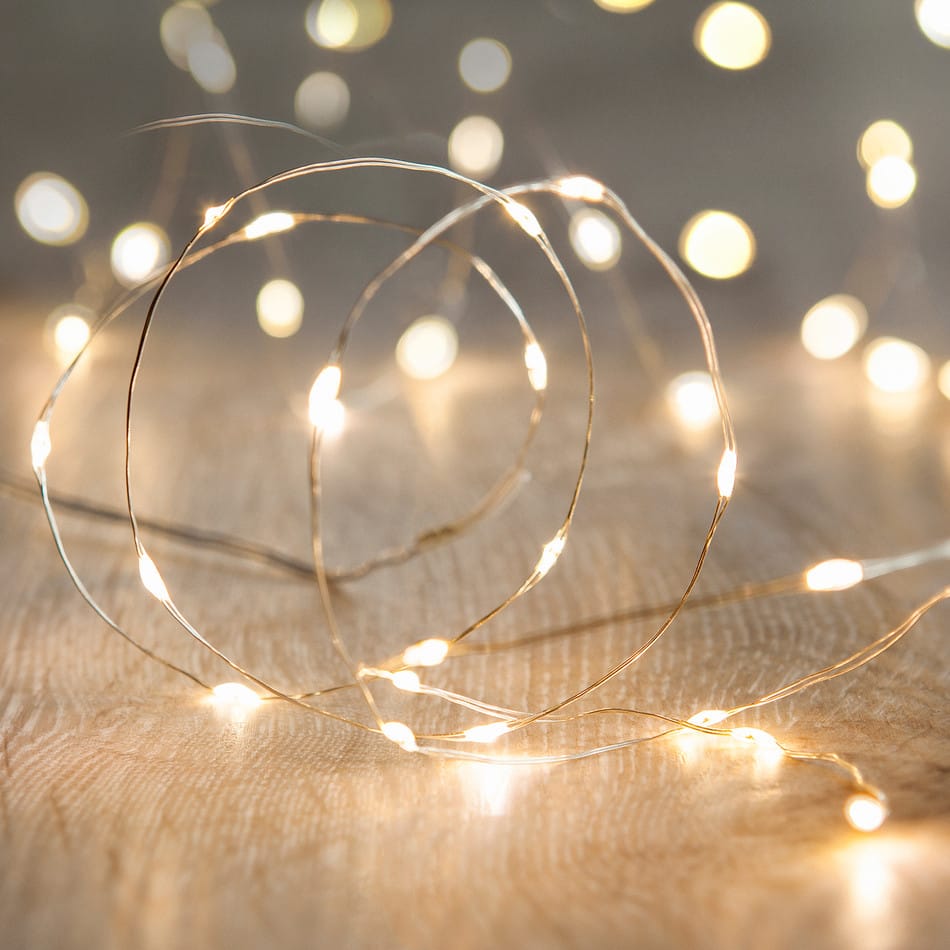 All characters featured in this and subsequent directly affiliated posts are real. Any resemblance to a specific living person with whom they share names is fully intentional – It's literally about them.
This is the most misleading title since that gangster film from years ago with about 5 seconds of imaginary CGI kangaroo was titled Kangaroo Jack. The titular fairly lights get about one mention. But when? Oooo suspense. Like a Scorsese film this is.
It happened because of a bus trip from Aberystwyth to Caernarfon. Feel free to steal that for a thriller novel. Delete the Aberystywth bit, already a detective book series set there (no, really). I was told the night before by a friend and ex-flatmate, known as "The Big Wallop" (I don't know why I made that up) that this trip would involve overhearing and exclusion from older generation banter, a double decker, and free Wi-Fi. I got none of those things. I should've been preparing for disappointment, I would be in Rhyl the next day.
Starting with Caernarfon though— great place, borderline utopian. I may have got off one stop too early and caught another bus to the right stop (exactly what I did, no 'may have' about it). Tragically, the original bus would've taken me there. I saw the sign for Caernarfon and panicked. Lowri wasn't greatly impressed. At least she was fully prepared for disappointment: after all, she'd be spending 3 days with me. So unfair— she didn't even do anything wrong. She'll get used to it. I've discovered you can get married in Wetherspoons; she may be my future wife. She's definitely my future ex-wife, we've weirdly already agreed on that. Let it also be known she makes a good fajita.
Another important detail about her is I have NOT made her up. I haven't had imaginary friends since I was like…22. I was naïve back then. I need to point this out because you'll definitely be thinking it when you realise she's in none of the pictures. That's because she took them. I would ask her to take a selfie holding today's newspaper but there are issues with that. Not moral ones, her phone just wouldn't allow it…and I don't want to a buy a newspaper. Happy to buy pear drops, but a newspaper? Come on.
One of the best things about Caernarfon is that most of it is inside a huge castle. I assumed that castle was on the back of a giant turtle but when I said that Lowri said, "what?" a few times, so probably not. That happens when I talk to people— not because my voice is stupid, but because I am. My voice is also stupid but that isn't usually the reason for confusion.
Another amazing thing about the area is it has Wales' smallest bar. To make it weirder, it's not even that small. I was expecting one chair and a tap—but not quite. It's also hard to know where the bar actually ends because there's an adjoining room that isn't separated with a door.
After visiting Wales' not that tiny bar, we went to a pub genuinely called the Black Boy. For anyone who thinks I've made the name up and doesn't want to sully their search history, here's a picture of a coaster: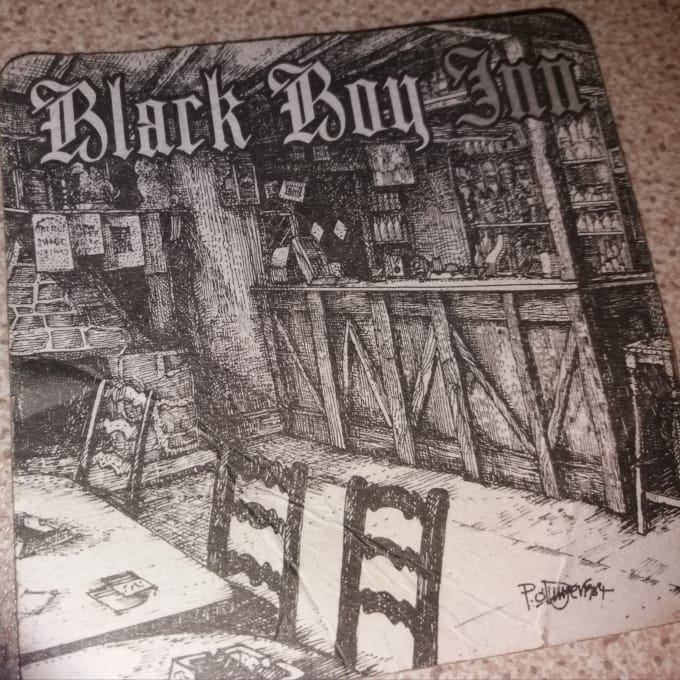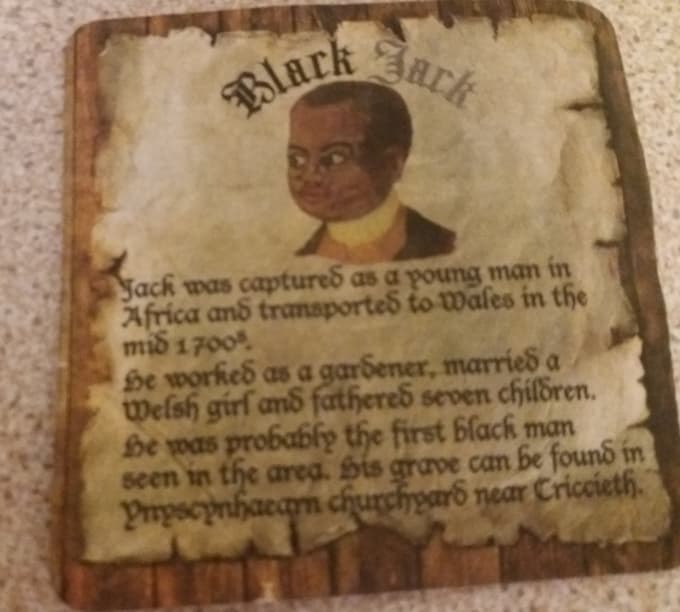 I won't write the whole thing out but, if you can't see, it's about a young African man transported to wales in the mid-1700s. He was gardener who married a Welsh girl (this was before Spoons offered marriages).
We were there for a while because jukebox investments and the fact someone else had put on about 5 albums before we got there meant we had to be. A lot of the time was filled with a game I like to call 'Wink at Random Times™. Basically the rules are— you get it.
After this, we spent most of the night in a fairly modern varnished looking place. No clue what the name was and I can't find it anywhere. Here's a picture of me trying to eat some fairy lights while there.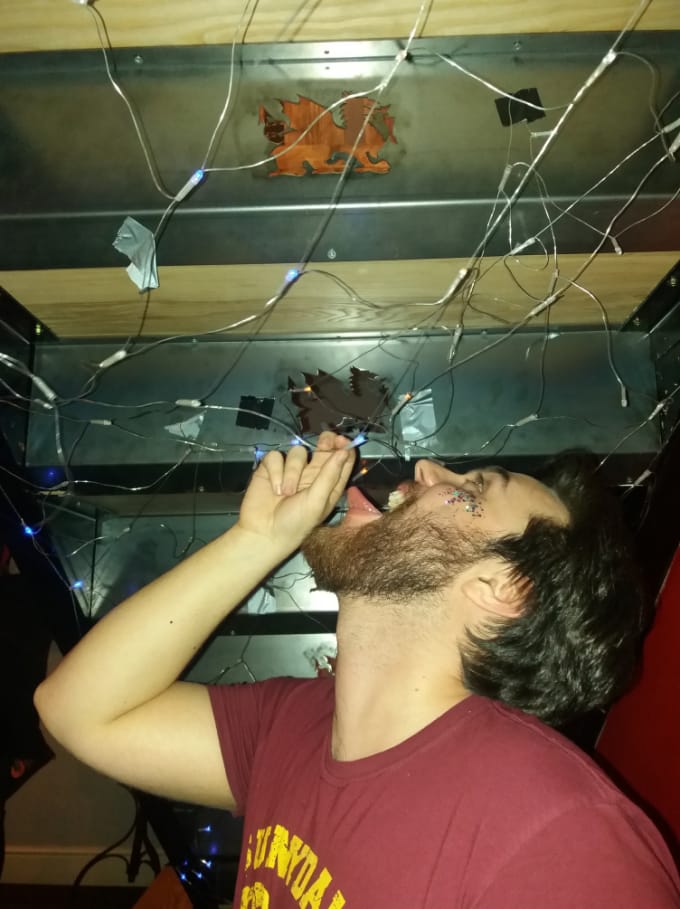 That's where the title comes from. Now you can stop reading. Just kidding, I know you stopped at the title anyway. I'm wearing glitter on my eyes; an aesthetic feature I was incredibly willing to undertake.
Here's some advice. If your friend leaves temporarily, and you try their coat on, then feel bad about it, so take it off; don't do that. Either leave it off or commit. Do what I did and the room will see you slipping a coat on, taking it back off and shaking your head in shame for about five minutes. Your friend will probably return in that five minutes and see you shaking your head, ask why you're doing it and you have to admit to trying on their coat anyway. You might be lucky, in my case she just let me wear it— and take credit for it from strangers. This is all good advice for any coat you ever find— but I don't know why you'd try any other than Lowri's one. It's got a shiny cherry bunch badge on it! She doesn't even like them – fun fact.
After some time the coat was all I was wearing on my top half. No idea why I removed my top in a pub- and even less idea why it didn't garner a single glance. I just can't help doing that sometimes I just AGGGHHHH (takes top off). Actually just did that, too. Wish I was lying...
Ok, it's back on now. Rhyl and the slightly stretchy vampiric, slightly elastic, fully-gorgeous human (Katherine Ryan) were only a day away now. Until then, this guiltily catchy piece shook around my 'what passes for a mind' (that's a BTAS reference, no memes about it though). Also do yourselves a favour and let the lyrics of the song remain a mystery. It'll only get ruined if you look them up, offensive is not too small a word.
The Offensively Catchy Tune