Wander is powered by Vocal creators. You support
Kaelea Vincion
by reading, sharing and tipping stories...
more
Wander is powered by Vocal.
Vocal is a platform that provides storytelling tools and engaged communities for writers, musicians, filmmakers, podcasters, and other creators to get discovered and fund their creativity.
How does Vocal work?
Creators share their stories on Vocal's communities. In return, creators earn money when they are tipped and when their stories are read.
How do I join Vocal?
Vocal welcomes creators of all shapes and sizes. Join for free and start creating.
To learn more about Vocal, visit our resources.
Show less
Exploring the Windy City
Best Places to Visit on Your Vacation to Chicago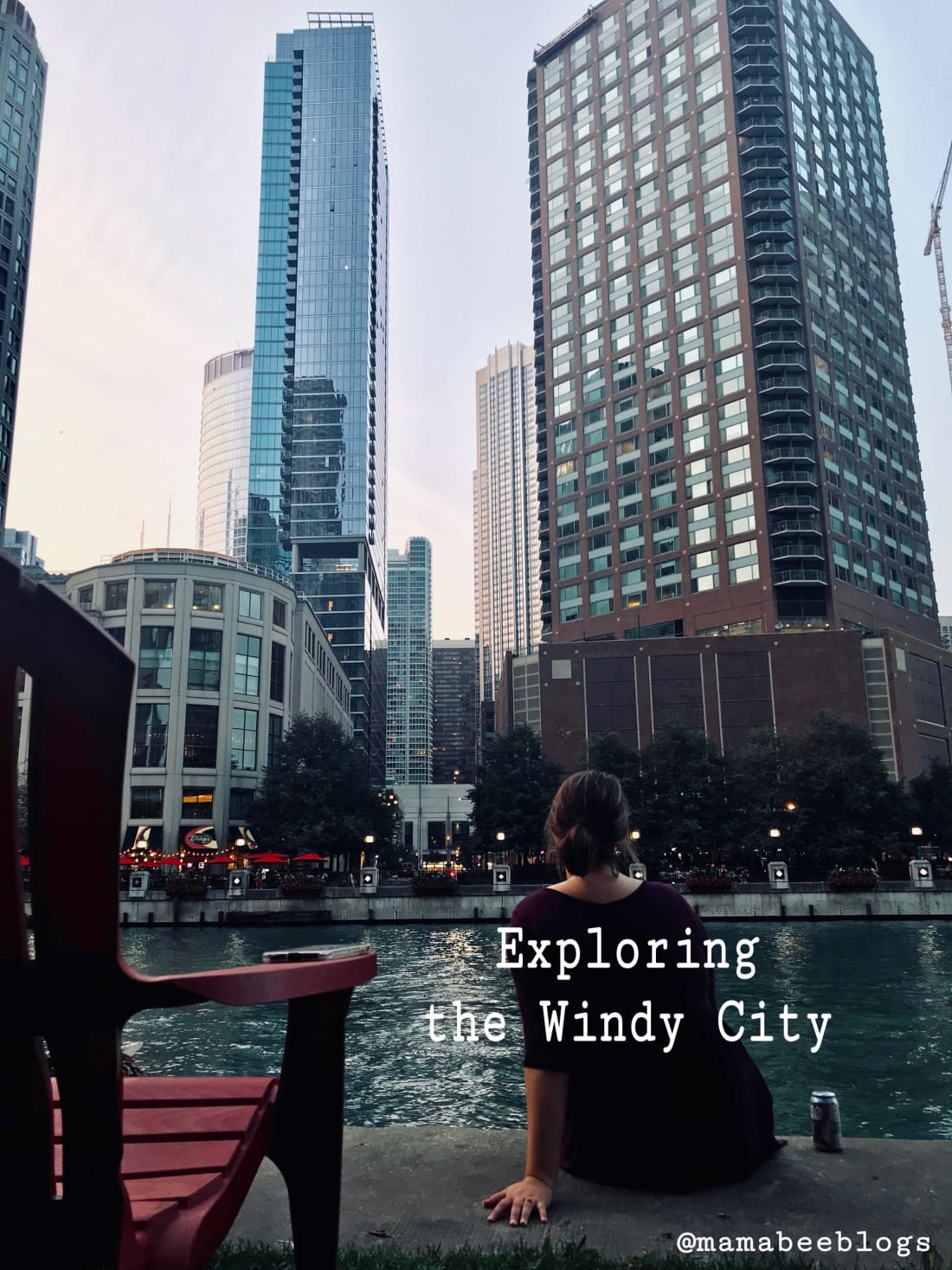 Oh, the Windy City. When I first visited Chicago I was 13 years old. Though I was young, I experienced one of the biggest and best cities I have ever placed my foot in. I knew from that point that I had a little, small dream that I would want to move here one day. Several years passed by and I met my best friend who had never been to Chicago. He had always been told the negatives of this city but had never experienced it for himself. So for the next six months I not only planned a wedding, but I also planned to surprise him with a trip to the Windy City. When we arrived, every negative perspective of this state disappeared in his mind. We lived the next seven days exploring every bit of the city we could fit in one week. 
Today, we arrived back home from our second visit to Chicago as a married couple. This visit 100 times more eventful than the last. We both found ourselves falling in love with a city we could see living as a family together. Please continue to read about our place of stay, transportation, restaurants and other hidden gems we experienced this visit below. 
Chicago Airbnb Superhosted By: Paul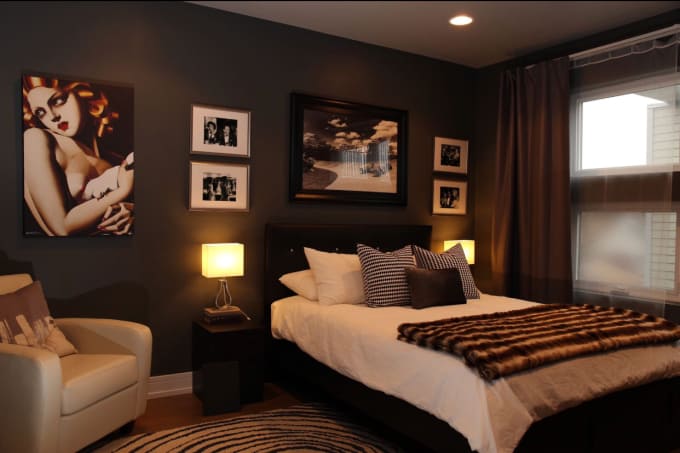 When searching for a place to stay in Chicago, the easier the better. You're vacationing! There is absolutely no room to stress about planning, especially when looking for the perfect place to stay. When choosing between a hotel and Airbnb, you have to think about costs and location. We have done both and from experience, the Airbnb was our best choice. When visiting for our honeymoon, we spent almost $600 on a hotel room located in Roselle. (Almost a whole hour transit to the city.) This area was very nice but way too far and way to expensive for our budget. This past week we chose an Airbnb. This Airbnb was located in Wickerpark. With transportation into the city, our ride was about 25 minutes including the bus and subway together! With this being closer to the city and such a beautiful room and stay, you're probably wondering how expensive this stay was for us. Well, don't hold your breath. Our stay for six days was a total of $380.00! Almost half of our last hotel stay and way closer to the city! When booking your Airbnb, do a little research on the location and how close you want to be to the city. Most places close to the city offer CTA transportation. (Bus/subway)
Transportation - CTA (bus/subway)
As I explained above, we found an Airbnb that was very close to the CTA transportation. You must be wondering.. why would we take busses and the subway in the city. Well budget wise, it will be your best decision. Each subway/bus ride is $3.00 per person. But CTA offers a seven-day pass for $33.00! 
Let me break this down: every single day, we walked a block to our bus stop, took the bus several blocks to our train stop and then took the train all the way down town. That is two rides each on the CTA line which equals out to $12.00 for the morning. During the day we took the bus several time to different stop because Chicago is a HUGE city! Then to end our day, we took the train to our bus stop and the bus stop to our airbnb which also equals out to $12.00. So all day we would have spent $24.00+ for transportation. So your seven day CTA pass will pay off in one day! Totally worth it!
I will note... we did Uber to several locations that our bus would not take us to for under $10 each ride! 
Shameless
This is for all of my Shameless fans. Our very first day we took ourselves to the south side to visit our favorite TV show homes. The best time to visit is during the day, preferably early morning. Fair warning- each of these homes are owned by homeowners and not the show. Therefore the Gallagher home and Kev and V's home are occupied by its owners. The Milkovich home is borded up with no owners. In order to take a photo with the Gallagher home, the ask for a $5.00 donation. 
The Gallagher's: 2119 S Homan Ave, Chicago IL

Kev and V's: 2113 S Homan Ave, Chicago IL

The Milkovich's: 1955 S Trumbull Ave, Chicago IL

This trip was free other than the $5.00 donation. CTA Subway does run through at the Kedzie stop.

Stan's Donuts and Coffee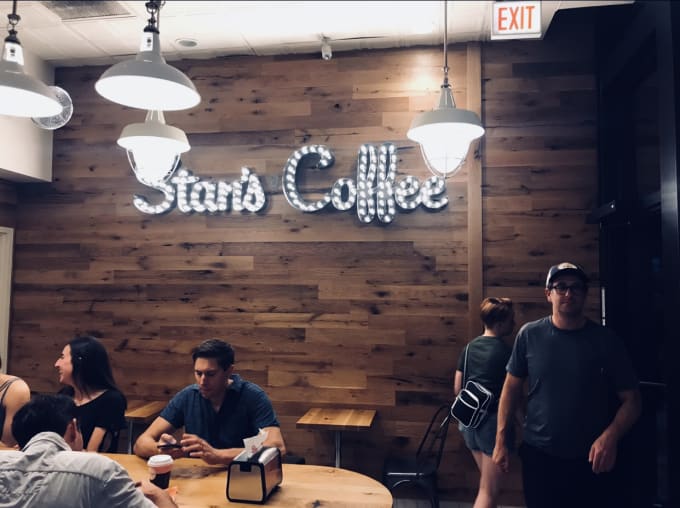 To end our first day, we stopped by Stan's Donuts and Coffee. Famous for their mini donuts around the coffee straw. There are four different locations. The top-two locations are: 
1560 N Damen Ave

259 E Erie St

Photo below: Stan's Shake $5.49
Stan's Shake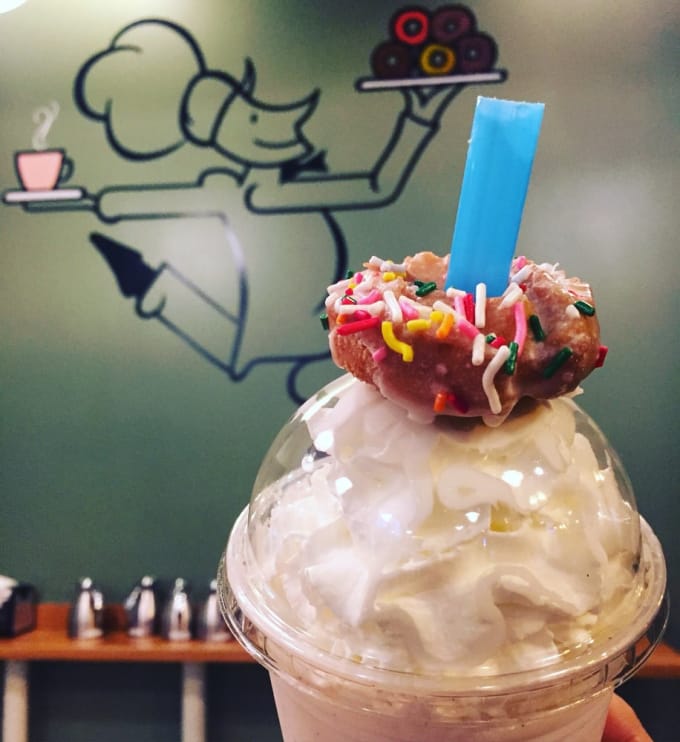 Chinatown Chicago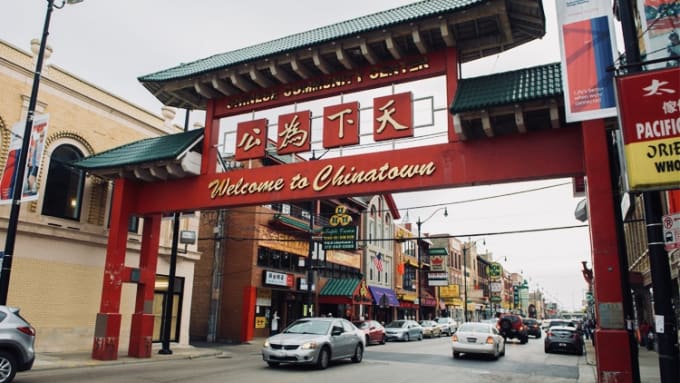 Welcome to Chinatown! This little town is full of beautiful people, markets and restaurants. This destination is one of mine and my husbands favorites due to the complete culture change that we can be involved in. There are several stores full of Chinese merchandise that is perfect for souvenirs. If you're looking for a perfect lunch spot, Emperor's Choice has a great menu and very affordable! It is located on the strip of Chinatown and usually has no wait time. 
Our lunch equaled out to $24.00 before drinks.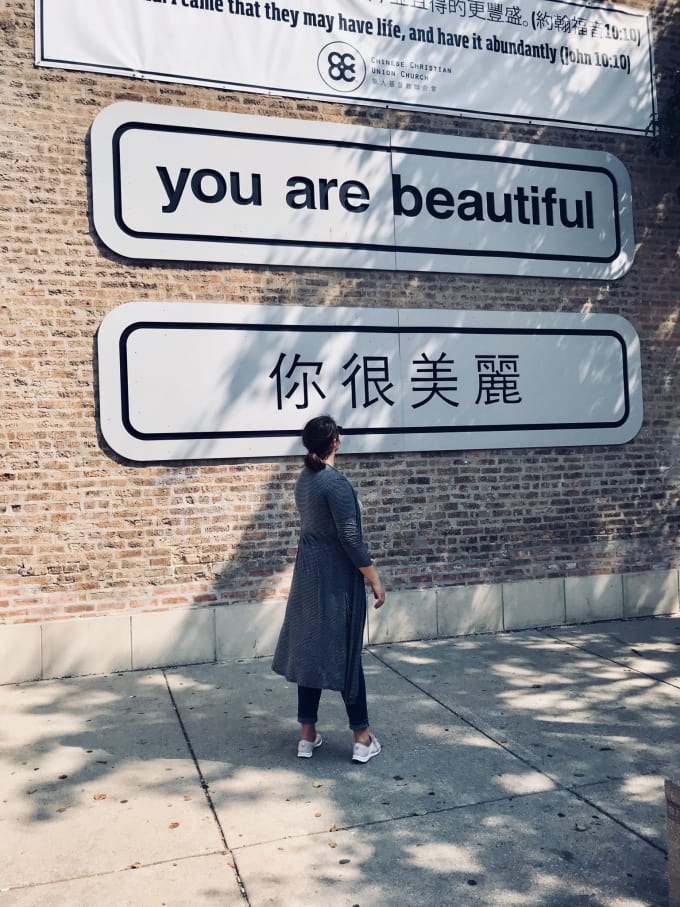 This mural is also located on the strip of Chinatown. Another perfect photo opportunity.
Public House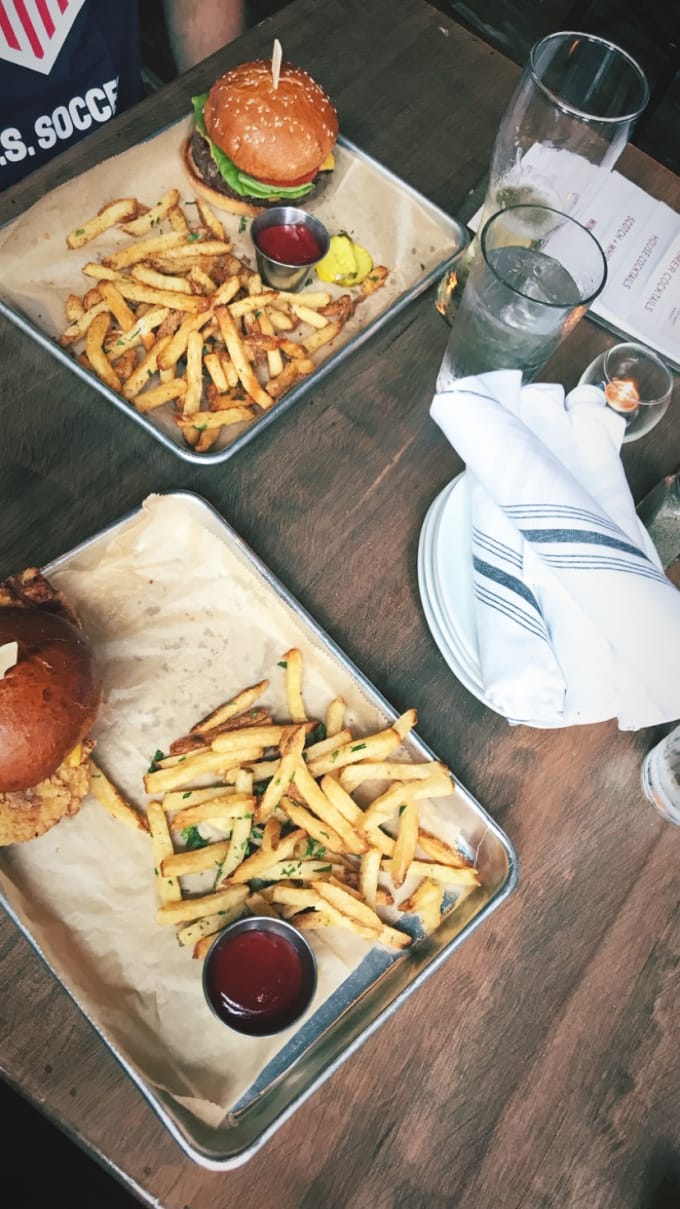 Talk about a dinner spot! This restaurant is a hidden gem for sure! The public House is a resturaunt primarily based around their large beer menu. They not only have many choices, but they also incorporate their beer in several dishes and desserts. As far as prices go, we definitely spent the most at this location. But it was totally worth it! 
Before drinks and dessert, we spent $29.00. After drinks and dessert, our bill came out to about $65.00. Again, worth it!!
Public House Desserts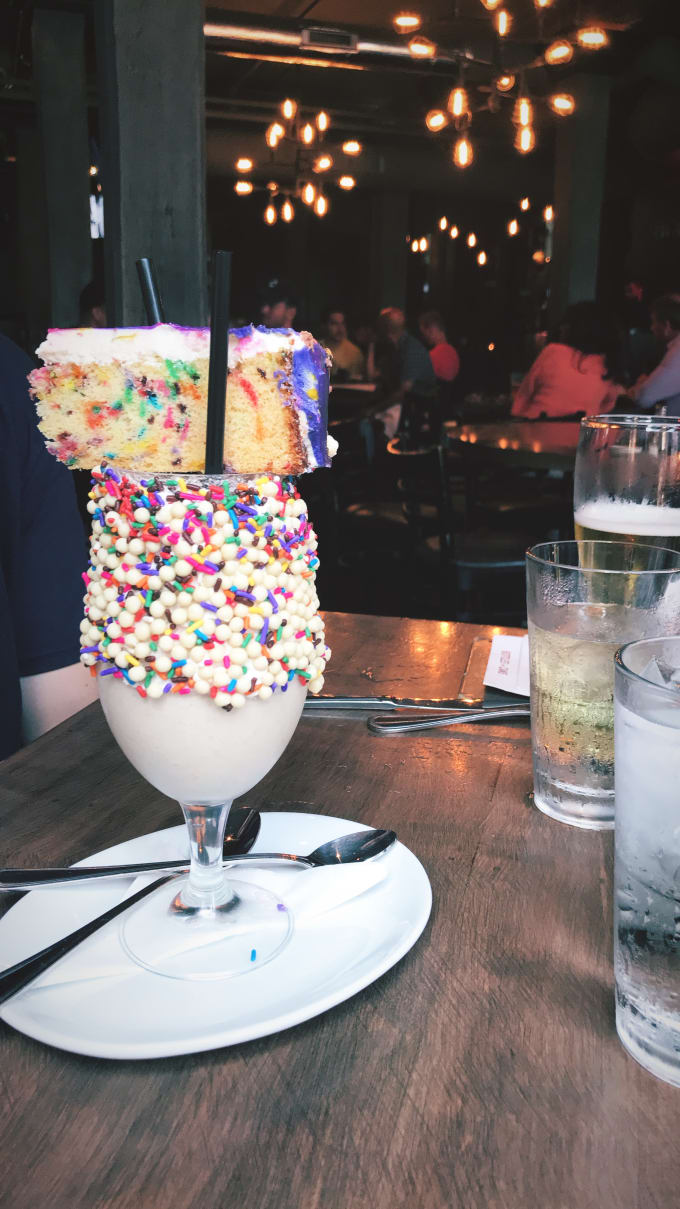 Island Party Hut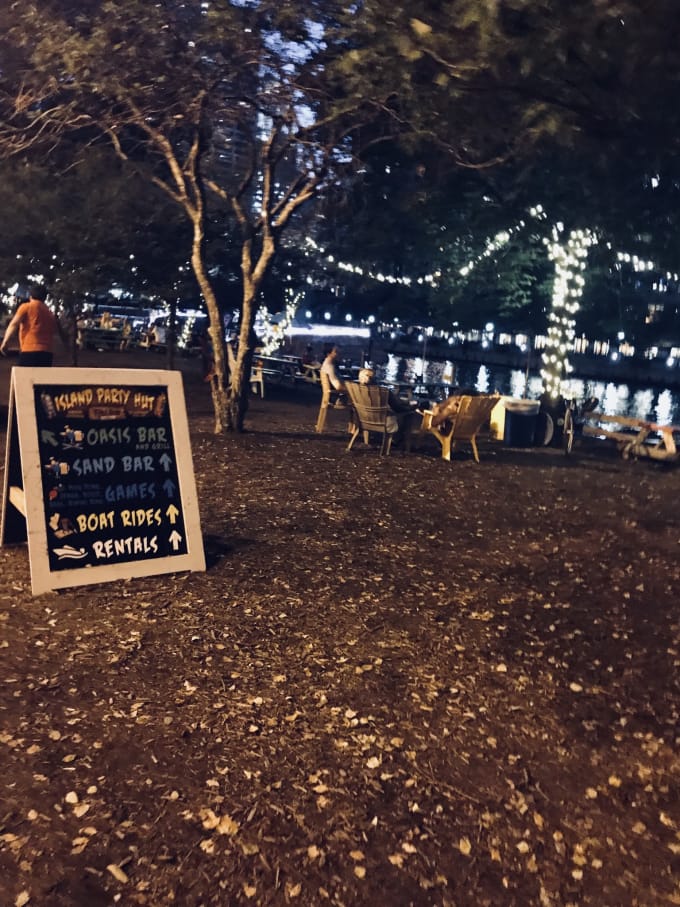 This cute location was discovered by accident. But I am so glad we found it! Island Party Hut is the perfect way to end your day. From bar food and cheap beer to cornhole and enjoying the sunset on the river, it is beyond relaxing and the weather is almost perfect to the tee. 
Canned beer: $5 
Special Cocktails starting at: $14 (includes souvenir bucket)
Views from the Riverwalk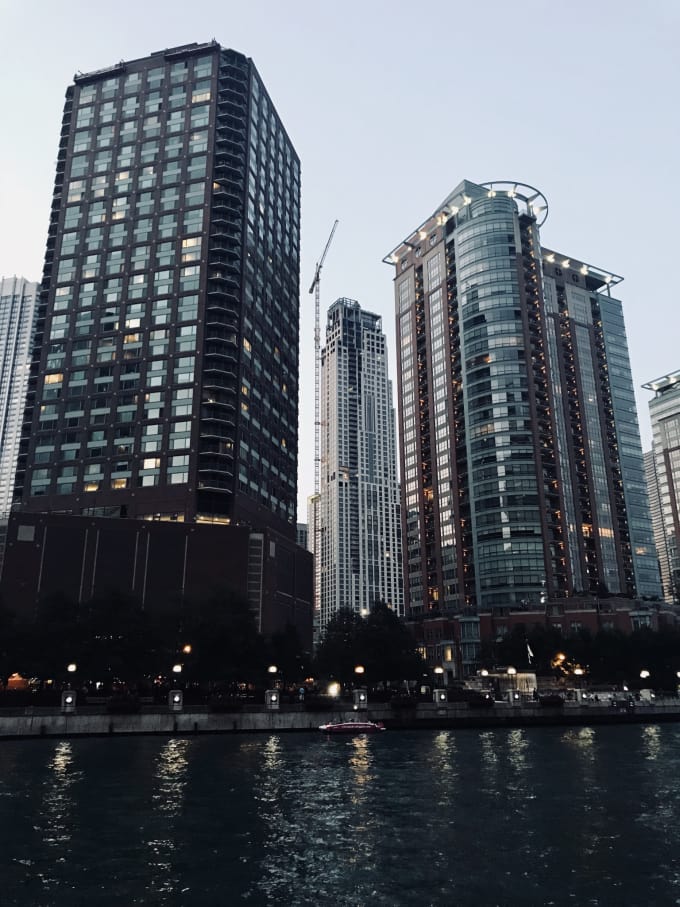 The Navy Pier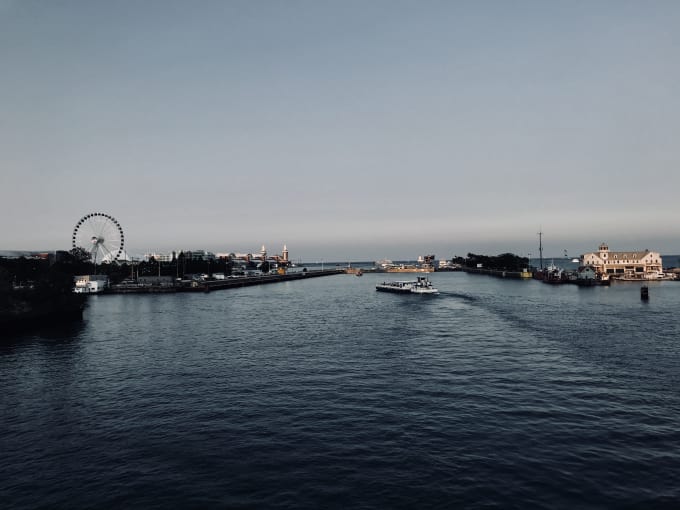 What is a trip to Chicago without visiting the Navy Pier?! The pier is filled with a lot of different places to eat, ride bikes, dinner cruises, and most of all, the Ferris wheel. This trip Blake and I decided to rent a two-person surrey bike and ride the boardwalk and bridge outside of the pier. It was fun but it was a lot of hard work! For two of most unfit people peddling a surrey bike up hills and bridges, we did okay. We spent $30.00 plus $3.00 for wheel insurance to ride for 30 minutes. If you're interested in riding the Ferris wheel, I advise that you buy your tickets online before hand. 
Adult ticket: $16.00 
Children's ticket: $13.00
Dove's Luncheonette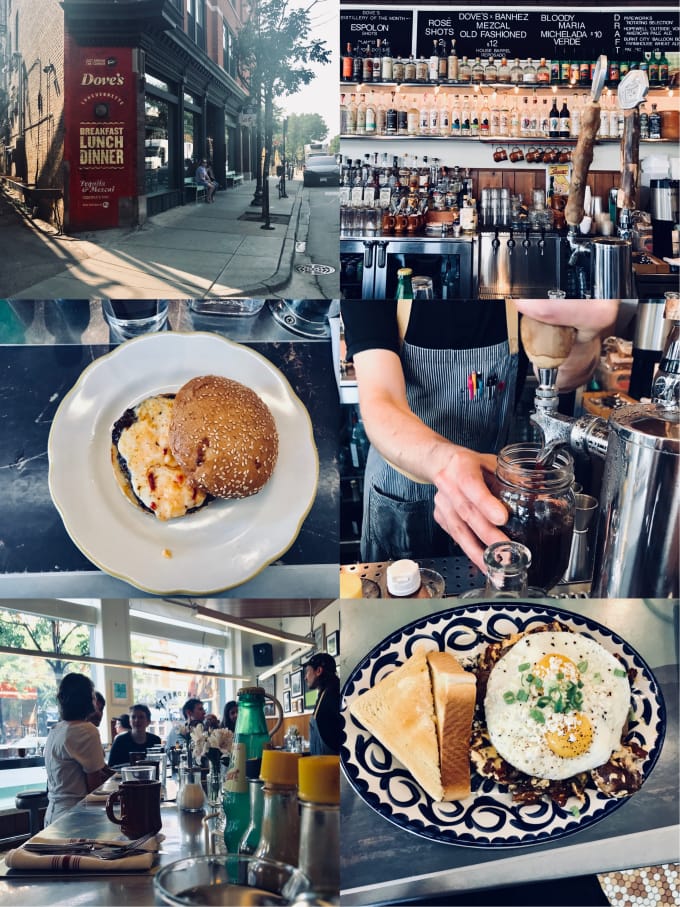 This is another hidden gem we found outside the Damen subway. This Luncheonette was taken to the next level with their pimento cheese burger and loaded hash. The decor of this diner is eclectic and the most perfect brunch spot. Can we talk about the cold brew on tap!? I don't drink coffee... but I love it. As far as prices go with this restaurant, we spent a total of $35.00 which included our drinks. 
This restaurant does have a great list of alcoholic choices and specials throughout the day as well. 
"Bean there, done that."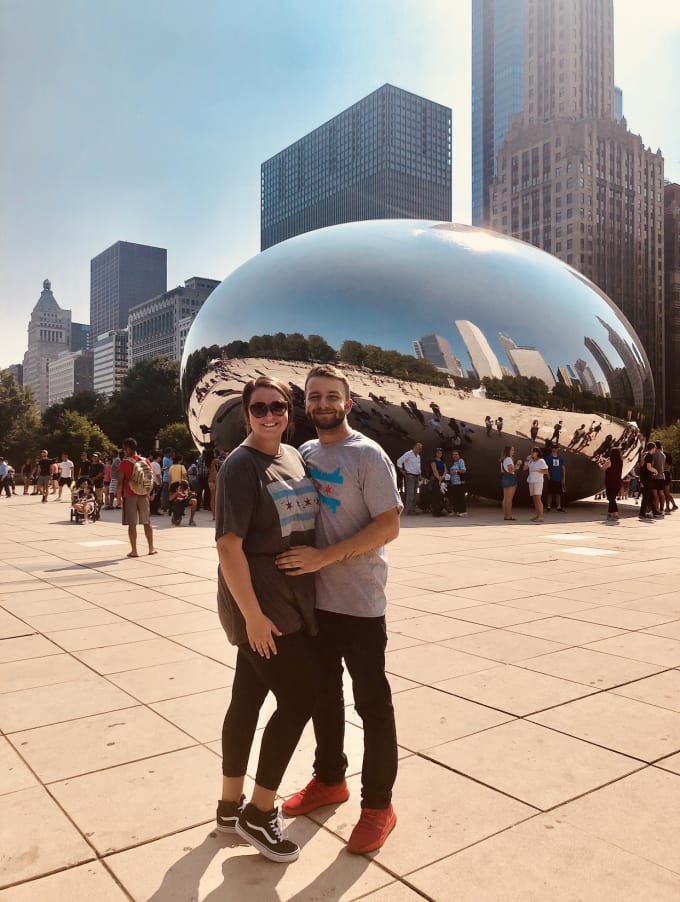 So my honey and I desperately stood in front of this bean hoping for someone to capture this moment! During the day it can get very busy depending on the events taking place around the area. But, if you choose to go to Chicago, you have to make this stop. The cloud gate is located inside Millennium Park with a perfect view of the city. Many events and concerts have been known to be held here as well. 
201 E Randolph Street 
Chicago Pizza and Oven Grinder Co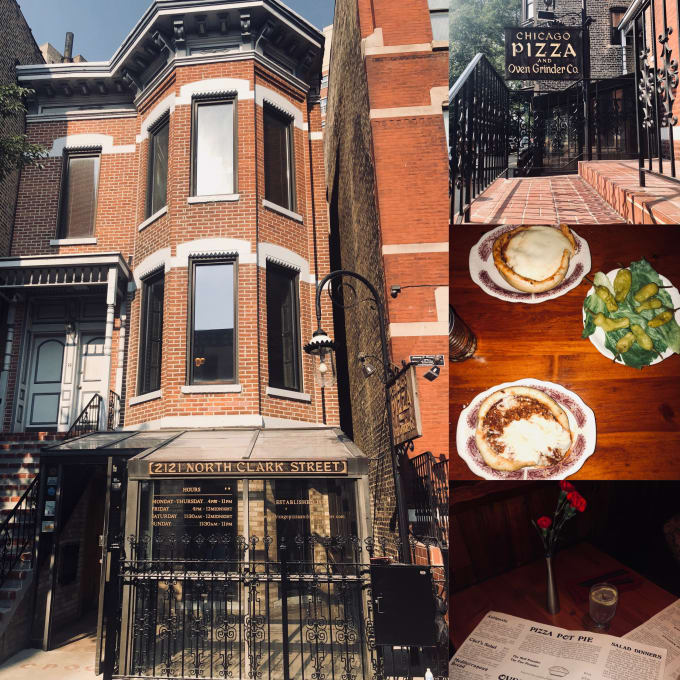 Y'all... this was my absolute favorite restaurant our whole visit. This is a hidden treasure on the top of my list of have to's. We took an Uber to this location for under $5.00. Once we arrived, there was already a one hour wait at 3 PM in the afternoon. There is an open bar with great drink options that are affordable while you wait. Finally being seated, we opened our menu to two different pot pie options on top of their other menu items. But let's be real, we came for their famous pot pies which were out of this world! At the end of the night, our bill came out to about $50.00 which included our meal, appetizer, and drinks. 
Hampton Social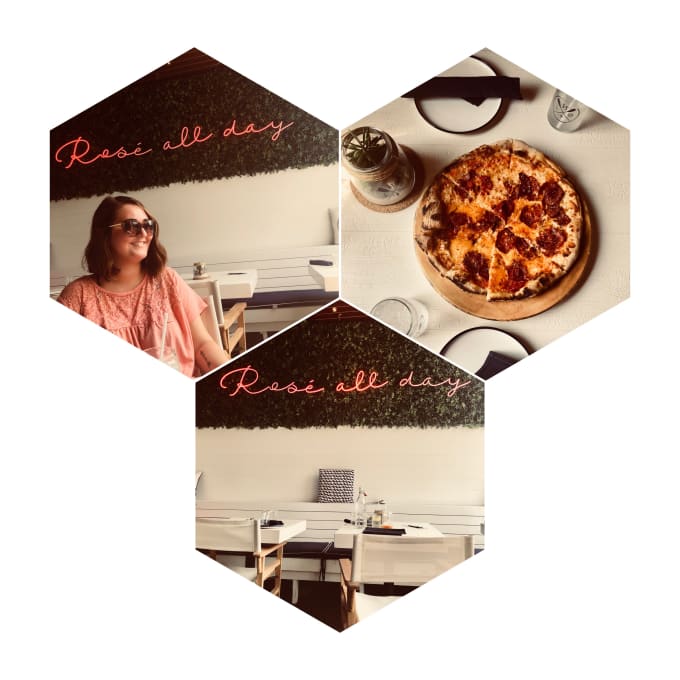 So let me be honest with for a moment.. I came here for the Frosé and Rosé wall and ended up ordering some of the best pizza we have had downtown. There is something about Frosé drinks in Chicago. They are everywhere! If you're looking for the perfect Instagram photo opportunity, this is your spot! 
Greetings From...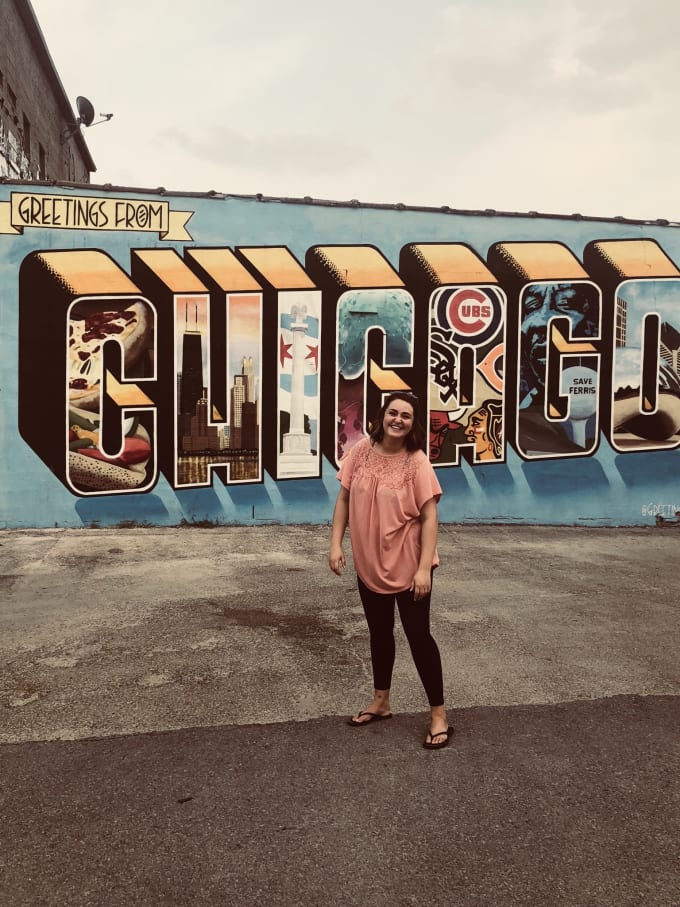 If you're a mural fan, you will love the "Greeting's from Chicago" wall located on North Milwaukee Ave. This postcard theme mural is perfect for a tourist photo shoot.
BUB CITY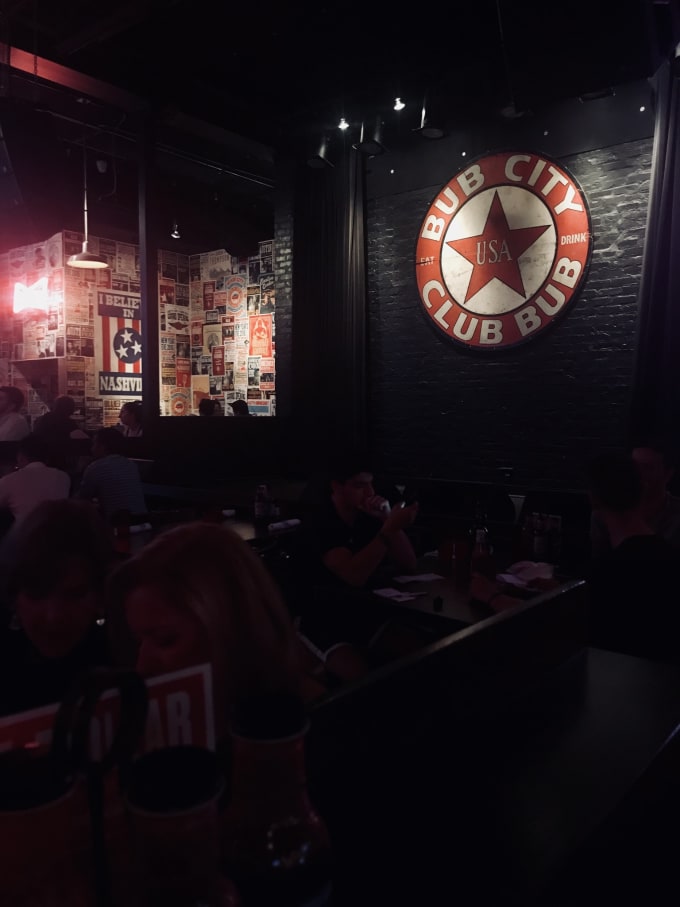 If you don't already know, my husband and I are from Nashville. We decided late one night that we were craving Mac and cheese and chicken and found this restaurant on google search. We were very surprised when we arrived to this "Nashville" themed restaurant. BBQ mac and cheese and Nashville Hot Chicken with drinks cost around $40.00.
BUB CITY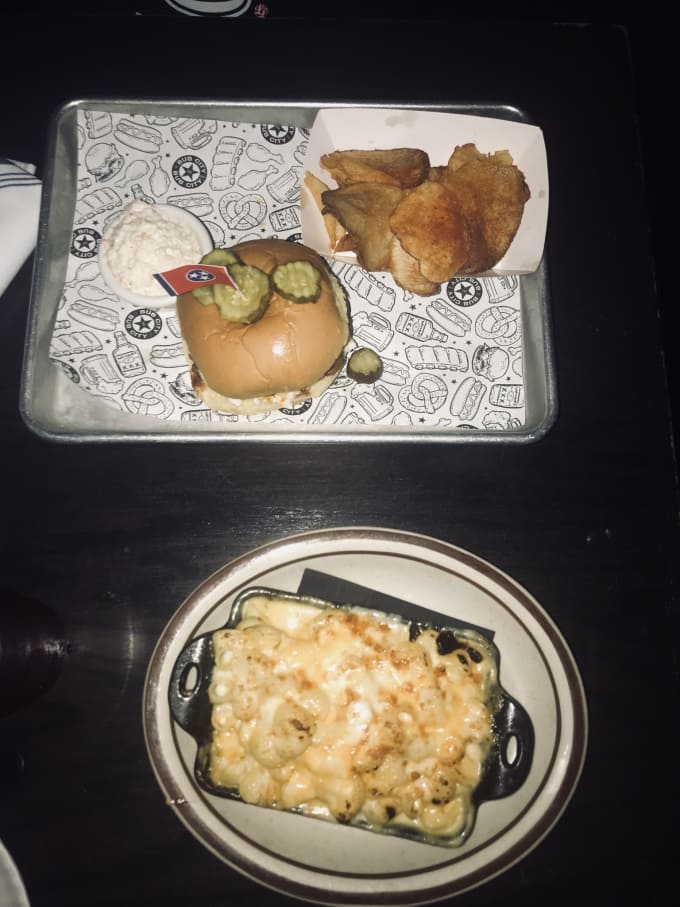 "International Relaxation Day"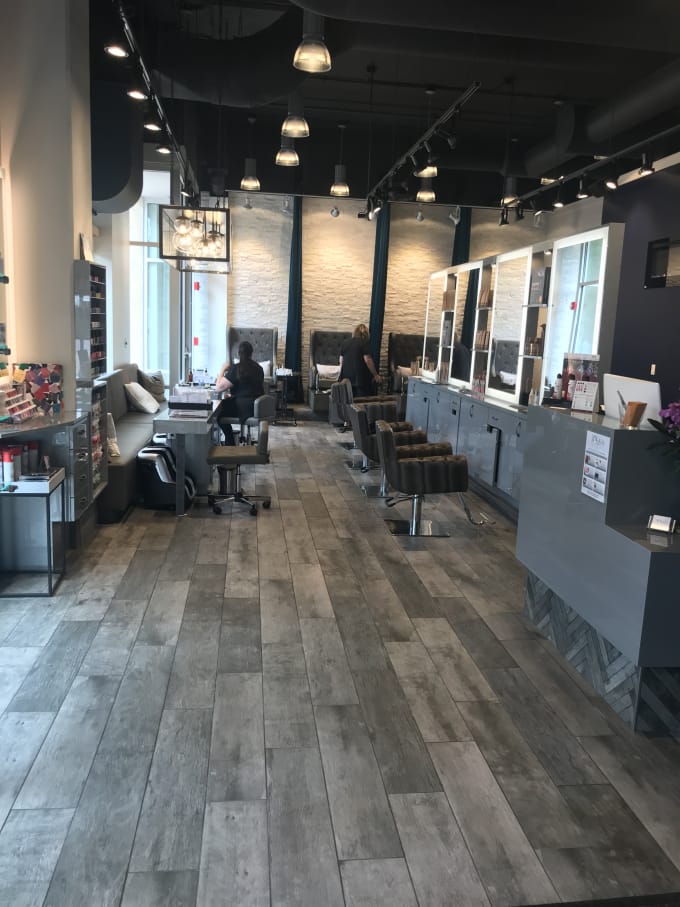 Little did I know when scheduling our couples spa day, that it would be on international relaxation day. After 4 long days of walking we took about a 45 minute ride to Naperville, Il to enjoy our Tuscan Grape Getaway at the Solaia Luxury Salon & Spa. 
I found this special on Groupon—for a four-hour spa day that included a one hour couples massage, one hour full body scrub, and two hour mani/pedis, I purchased this deal for $289.00. A spa day is beyond worth scheduling after a long couple of days walking downtown.
Date Night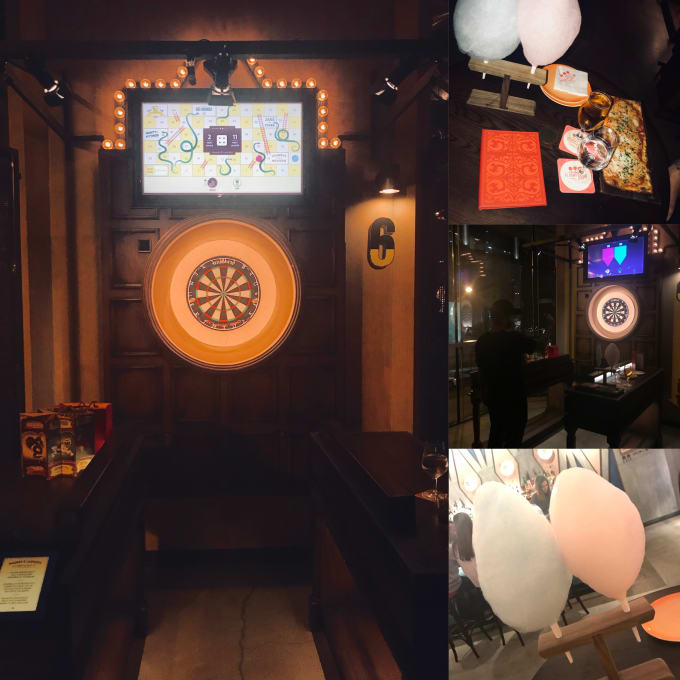 My husband and I passed this restaurant every day until our last night. I am not sure why we second guessed this restaurant but we had an amazing time there. The staff was very nice to fit us in a time slot since it was our last night there. To play darts, you get a 30 minute time slot for $15.00. There are several games you can play while being waited on for drinks and finger foods. We both enjoyed the flatbreads and speacialty cocktails on their new and improved bar menu. Our waiter was nothing less than amazing and allowed us 30 extra minutes in our time slot on them. By the end of the night, our bill came out to $120.00. This included 30 minute time slot at $15.00 + 30 minute time slot (free), cheese flat bread pizza for $11.00, cotton candy bar for $5.00, three beers at $6.00 each, and four cocktails at $10 each plus tip. For this to be our last night, we decided that our budget was open for the rest of the time. One of best date nights since we have dated.
The Willis Tower
With a whole week of food and many other stops, we decided to do the Willis Tower our last day. Our one last goodbye to the city until our next trip. This view is breath taking. The view that made me fall in love with this city seven years ago. Each adult ticket is priced at $19.99 per person. To help skip the long lines of waiting to purchase tickets, these are available to buy online. Once you arrive to The Willis Tower, the longest line you will have to wait in is the security check. This line usually move pretty quickly. The Willis Tower will take you up to the 103rd floor to view the city from a high skyline and if you're up for the challenge, you can take a step off the ledge for the perfect photo opportunity. 
Wow, looking back at some of the top places we visited, we did a lot! There are many other places we did visit and still many more amazing things to do in the Windy City. But to be honest, you could never do everything here in one week. Chicago is the perfect place for the perfect vacation.