Wander is powered by Vocal creators. You support
Daniel Lyddon
by reading, sharing and tipping stories...
more
Wander is powered by Vocal.
Vocal is a platform that provides storytelling tools and engaged communities for writers, musicians, filmmakers, podcasters, and other creators to get discovered and fund their creativity.
How does Vocal work?
Creators share their stories on Vocal's communities. In return, creators earn money when they are tipped and when their stories are read.
How do I join Vocal?
Vocal welcomes creators of all shapes and sizes. Join for free and start creating.
To learn more about Vocal, visit our resources.
Show less
Hanging Out in Hollywood
La La Land for the first-timer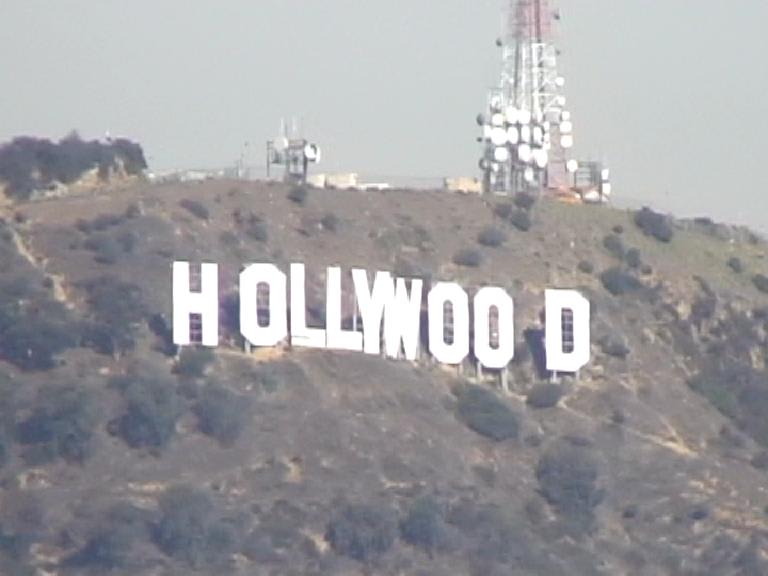 I have fond memories of my first trip to LA—landing at LAX with my best friend, climbing into the hire car, and jumping on the 405 in rush hour traffic to head off in search of some Hollywood magic.  For some reason, we took the freeway north up to Sherman Oaks and took the 101 going east to get to Hollywood (in retrospect, we'd have gotten there quicker by taking the 105 east and the 110 north until we got to Downtown and join the 101 going up to Hollywood).
We were staying at Oakwood Toluca Hills in Burbank (now revamped and run by Avalon) which was by no means our most economical option but had two pools, hot tubs, gyms, a shop, and more within its gated community to give us everything we needed at our fingertips.  I'd recommend staying there if you have the money, but it's a certain type of Hollywood experience, and not necessarily the most authentic.  Then again, how much of Hollywood that can be said to be "authentic" is questionable!
Here's a non-exhaustive list of places to hang-out if you're venturing to the area for the first time, with a few tips thrown in for good measure:
Hollywood & Highland
Still quite new to the area the first time that I visited, the Hollywood & Highland shopping and entertainment centre sits opposite the El Capitan Theatre on Hollywood Boulevard and incorporates the Loews Hollywood Hotel, TCL Chinese Theatres (including the world renowned Grauman's Chinese Theatre) a bowling alley, shops, and restaurants. Here you can also jump on the LA Metro red line at Hollywood/Highland station and go north to Universal City and the Valley or south-east to Downtown LA. The Centre is also home to the Dolby Theatre, where the Academy Awards are held each year.
Hollywood Boulevard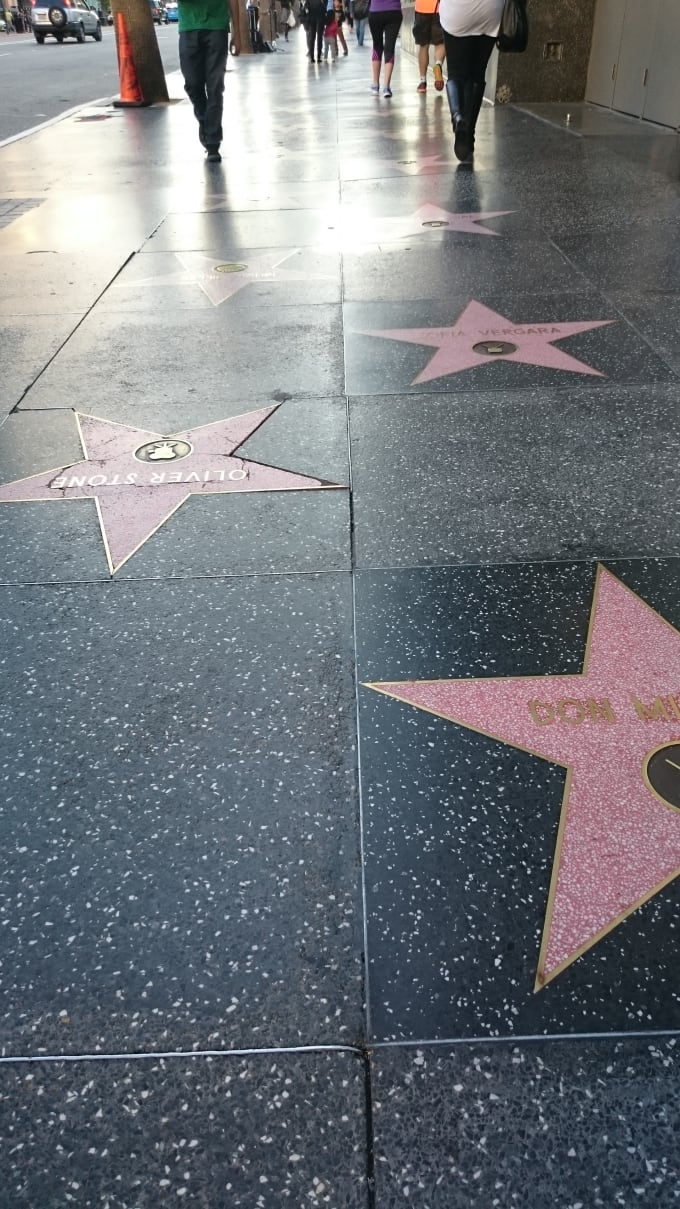 Right outside the Hollywood & Highland Centre is Hollywood Boulevard, and the Hollywood Walk of Fame, which runs for fifteen city blocks from Gower Street in the east, to La Brea Avenue in the west. The Walk of Fame currently comprises over 2,600 terrazzo marble and brass stars dedicated to famous people from the world of entertainment, with more being added each year.
On the Boulevard you'll find famous movie theatres such as Grauman's Chinese and Egyptian Theatres, and the El Capitan, as well as museums such as the Hollywood Wax Museum and Ripley's Believe it or Not Odditorium, as well as numerous shops, restaurants, and the starting points for numerous Hollywood tours, including famous tours of the stars' homes.
Universal CityWalk & Universal Studios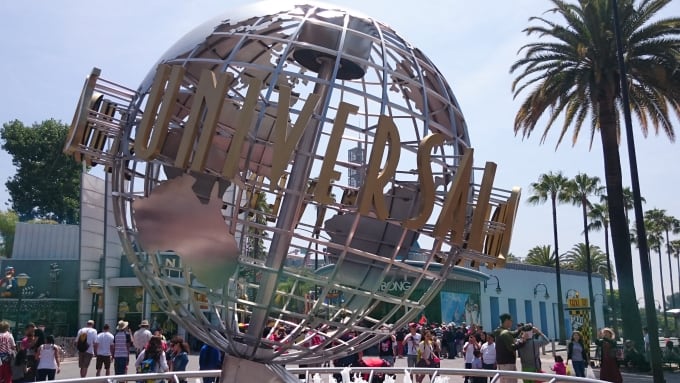 Hop on the Metro red line at Hollywood/Highland and travel north for one stop, climb the hill (or better yet, take the shuttle bus!) and you'll find yourselves at Universal CityWalk and Universal Studios Hollywood.  CityWalk serves as a preamble for the Studios and theme park—a collection of shops, restaurants, a cinema and entertainment complex that sits between the parking lots, the Hilton Universal City and the Studios proper.
First opened to the public for tours in 1915, Universal Studios Hollywood is a combined working film studio and theme park attraction.  Divided into an Upper Lot, featuring The Wizarding World of Harry Potter, The Simpsons Ride and Despicable Me: Minion Mayhem, and a Lower Lot featuring the Jurassic World, The Mummy, and Transformers rides, as well as the Studio Tour itself, the park is billed as "The Entertainment Capital of LA."

Sunset Strip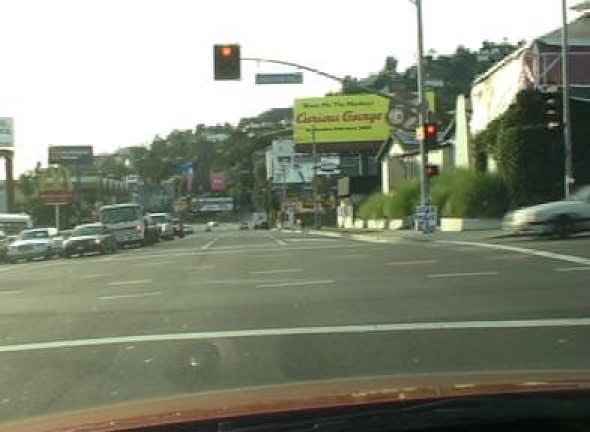 Arguably as famous as the Hollywood Walk of Fame, the infamous Sunset Strip, on Sunset Boulevard between Crescent Heights Boulevard and Sierra Drive in West Hollywood, is home to famous watering holes like The Viper Room, The Roxy Theatre, and Whisky A Go Go. The area has seen a lot of changes in recent years with new developments of hotels and office blocks threatening the old haunts.
Photo Opportunities
If you're looking for a view of anything you'll have to head for higher ground... or at least a rooftop pool deck!  Many of the larger hotels have these so you can capture the perfect cityscape from the comfort of your poolside cabana.  Otherwise, the Mulholland lookout on Mulholland Drive and Greystone Manor in Beverly Hills give ample opportunity for shots of LA (some of which can be seen above).  For views across Burbank and the Valley, look no further than the escalators between the Upper and Lower Lots of Universal Studios.  The Hollywood Sign can be found via the viewpoint in Hollywood & Highland on the second level, or for that perfect palm tree shot, hike up Beachwood Canyon.
I hope that this provides a nice little intro for anyone looking to travel to La La Land for the first time! If you've found this useful, don't be afraid to leave a tip—the more reads and tips I get, the more I know which kind of content to write!
Happy Hollywood, travels :)