Wander is powered by Vocal creators. You support
Maddie Green
by reading, sharing and tipping stories...
more
Wander is powered by Vocal.
Vocal is a platform that provides storytelling tools and engaged communities for writers, musicians, filmmakers, podcasters, and other creators to get discovered and fund their creativity.
How does Vocal work?
Creators share their stories on Vocal's communities. In return, creators earn money when they are tipped and when their stories are read.
How do I join Vocal?
Vocal welcomes creators of all shapes and sizes. Join for free and start creating.
To learn more about Vocal, visit our resources.
Show less
How to Travel the Right Way
From someone who's lived in three continents, and travelled in even more since they were too young to remember, here's how to make the most of your travelling.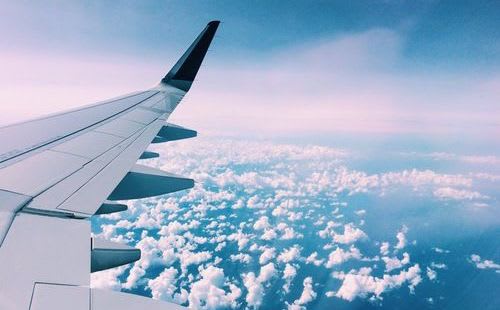 1. Research. Research. Research.
Even if you've already decided where you want to go, it's still important to research a lot. Think about what you want to get out of the holiday, and the kind of things you want to do. It's not worth it to think 'we'll decide when we're there' or 'we'll decide each morning'. Sure, you don't have to plan out each day minute-by-minute, but at least make a list of possibilities so when you're fed up of sitting by the pool everyday you actually have something to do without having to search on your phone with the shitty hotel wifi. Just saying, though, one of the best holidays I've ever had, we planned out what 'activity' we were going to do each day, so we made the most of the island we were on (it was also a lot easier to budget and I even spent a lot less than I expected, instead of a lot more like I usually did).
2. Make sure you get the right time of year.
Some places are obviously better at certain times of year—the Maldives won't be as nice in winter and the Swiss Alps won't be great for skiing in summer. Others have less obvious off-seasons, but you'd probably also want to avoid peak season for the sake of money and how busy it gets. So, it's important to research. For example, a lot of Southeast Asian countries have a wet season at various points in the year (I've been to both Thailand and Malaysia in wet and dry seasons—the dry is definitely preferably to near constant torrential rain and barely being able to leave the hotel room). Often, the best time to visit is around February, instead of the typical June-August you get with most European and Western countries.
3. Package holidays are only worth it if you're broke.
Normally, my family has enough money to go all-out on holidays, which is why I've travelled so much in my life. Most recently though, we've had to go on a package holiday to save money and trust me, the downgrade is really only worth it if you really can't afford it. Sure, you can still have a good holiday, but there are lots of issues that can happen. I had miscommunication between the hotel and package company, meaning we had to swap rooms around, and also a tour guide yelled at me after he told us the wrong time, plus an hour long bus journey to the airport standing up because they'd overbooked the bus. Which leads me to...
4. Trust the reviews.
People that leave bad reviews for a hotel leave them for a reason. My mum has ingrained into me the habit to always read reviews, but I tend to trust the good reviews over the bad reviews (there are a lot of negative people in the world that need staff and hotel amenities to be perfect). But, there is always a reason. There was a review for a hotel I went to explaining how the hotel had messed them around with rooms telling them they don't have the right room for them, and that ended up happening to us too (it's also happened many, many other times). Some reviews also said the food wasn't great (at an all-inclusive), but there was enough saying it was good that we ignored them. Surprise surprise, the food was awful and we wasted the money we thought we'd saved with all inclusive on eating out most nights to avoid the food.
I hope this was helpful to some of you and if you enjoyed, please leave me a tip down below!