Wander is powered by Vocal creators. You support
Samuel Block
by reading, sharing and tipping stories...
more
Wander is powered by Vocal.
Vocal is a platform that provides storytelling tools and engaged communities for writers, musicians, filmmakers, podcasters, and other creators to get discovered and fund their creativity.
How does Vocal work?
Creators share their stories on Vocal's communities. In return, creators earn money when they are tipped and when their stories are read.
How do I join Vocal?
Vocal welcomes creators of all shapes and sizes. Join for free and start creating.
To learn more about Vocal, visit our resources.
Show less
I Wanted to Travel Europe
I did, and this is what I learned.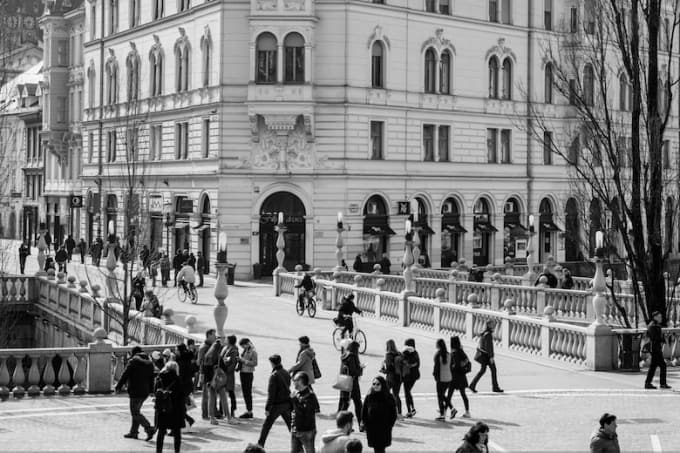 I learned a lot about how to travel and how not to.
I am confident many people desire to travel through Europe. It's a dream that I wrote about previously called "The Romanticism of Travel."
So early this year I went, and here's what I learned and what I will do differently when I return.
Firstly, I will address potentially the biggest mistake I made, which definitely was a personal preference, but I went alone for my trip. I am not a person who does well being alone—in the sense that if I am going to experience something, I want to be able to share it. I didn't realize the depth of this until I was in the middle of my trip when I spent a good amount of time thinking what was causing some of the lack of enjoyment. What I discovered was that it wasn't solely the fact I couldn't share the view of the Swiss Alps, or the roof tops of Vienna seen from the column in the St. Stephen's Cathedral, but the small things that happened many times a day, like a local pastry that tasted good or perhaps a doorway that was elegantly beautiful. I missed having person to say "I enjoy this" to.
However, I am a photographer and I love to tell stories, so being able to stay behind my camera during those lonely times made at least the larger moments much more enjoyable!
Another thing that I would change would be my pack. The pack I used was the Osprey Farpoint 55L travel backpack. It has an attached day pack that can zip off and lots of easy to access space inside. The entire front of the main pack zips open like a suitcase. I would highly recommend such a pack for more urban backpacking like I did, as opposed to a backpacking pack that is loaded strictly from the top. So after talking so highly about my pack you wonder why change it? It was simply too big. I brought more than I needed and I still had extra space. So perhaps next time I will take a 40L pack and a packable day pack.
The trickiest thing I packed was my camera. I brought along my full frame DSLR with two lenses. Which is a huge no-no to many travel photographers with their mirrorless cameras, but it was important to me so it wasn't really a question. Which segues me into what to bring.
Packing
Bring what will be important to you, and nothing else. I said I brought too much. However, I only packed three t-shirts, one button up, one pair of jeans, three pairs of both socks and underwear, a micro puff coat, a hoodie, a beanie, Birkenstocks, a quick drying towel, and boots. I even went in the winter. I also had my camera stuff, which included my Canon 5DSR, Canon 17-40 f/4L, Sigma Art 50 f/1.4, laptop, hard drive, chargers, extra batteries, outlet converter, and cleaning tools and supplies. I did choose not to buy any souvenirs or to take anything extra with me home.
I would probably bring only one lens next time and creatively limit myself. I also may only take two shirts and just do my laundry more often. I brought detergent to use in a sink, washed, and hung them to dry. Anytime I would stay with locals ask to do laundry.
Planning and Doing
I am not a planner and this is what made my trip great. I'll explain. I am a fairly slow-paced person, but I also like to get things done efficiently. So if I create an itinerary, I will hold myself to it, and it will always be on my mind. I had no interest in such a thing. I wanted to enjoy my time and figure it out as I went along. For instance, I had no plan to go to Switzerland until four days before I arrived. I stayed extra days in Poland because I really enjoyed it. I decided to do Slovenia rather than Italy so that I could afford Switzerland, which was extremely last minute. There were days I just spent at coffee shops relaxing and doing some self-care.
All that said, consider your own comforts and trust them. If you are more stressed not to know where you will sleep the next night—or every night—of your trip, plan more. If plans make you anxious, consider making loose plans and just do what seems best while you're there.
The most planning I did was researching what the cities had to offer, what interested me most, and I would try to find a place to stay within the same area as most of them. I also found the best coffee in the cities I went to. This was my most consistent factor and I loved it.
One last thing would be, if you do travel with another person or people, talk through these things a lot. I have since traveled with people who are quite the opposite of how I like to go, and that can get tense. So figure out beforehand the ways you will compromise. Learn to be a bit more fluid.
Cheers!