Wander is powered by Vocal creators. You support
Mountain Sage
by reading, sharing and tipping stories...
more
Wander is powered by Vocal.
Vocal is a platform that provides storytelling tools and engaged communities for writers, musicians, filmmakers, podcasters, and other creators to get discovered and fund their creativity.
How does Vocal work?
Creators share their stories on Vocal's communities. In return, creators earn money when they are tipped and when their stories are read.
How do I join Vocal?
Vocal welcomes creators of all shapes and sizes. Join for free and start creating.
To learn more about Vocal, visit our resources.
Show less
Japanese Wonders
Rediscovered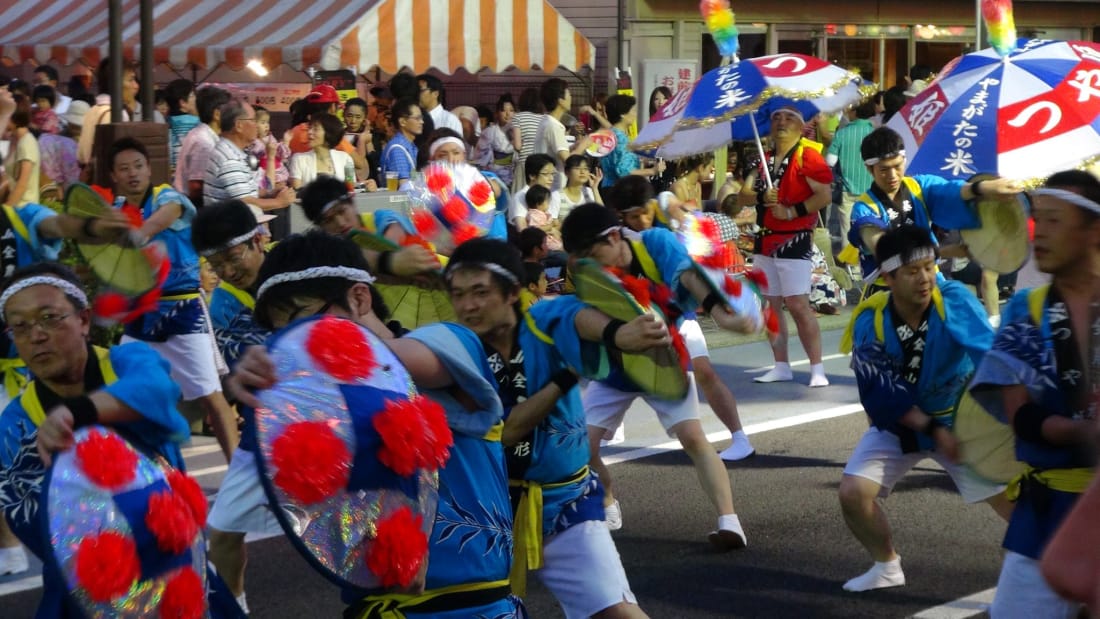 Japan is either hot or cold with one comfortable day in between. That is what I've found in my experience of living in Japan so far. About a three-hour bullet train ride north of Tokyo sits the lovely mountain town of Yamagata City situated perfectly within Yamagata Prefecture. When July comes into season in Yamagata it is a time of vibrant activity within the town. July marks the season of the Sakuronbo Cherry and the Hanagasa Festival, which celebrates the harvest and the cherries. The cherries are ripe for the picking at this time and it's quite difficult to not eat them as they are exceedingly delicious. The region is famous for its rich abundance of fruits. The quaint town of Obanazawa lies just to the north and yields watermelons, which cannot be stored in any size refrigerator. Every town celebrates their signature fruits and this naturally creates weekly farmer's markets that celebrate cultural events rather than our American practice of simply providing a space for local vendors to sell their goods.
Farmer's markets have existed for hundreds of years in Japan, but hide themselves under the names of different fantastic festivals. Many of them are complemented with intricate dances and rituals. Each prefecture celebrates different occasions in different ways, but all equally celebrate the harvest and the abundance of fruits and vegetables that the Japanese island chain provides. When I return to the U.S and arrive in California I pass by a sushi restaurant and sometimes chuckle. When the many Japanese people immigrated to the U.S they probably each had different food recipes to teach each other. The varieties of food and the way in which it is prepared is unique depending on the prefecture from which it comes from. When people ask me if I've tried Japanese food, I'm keen to inquire "from which prefecture?" Of course, I never make this remark, but I think many are unaware of this characteristic of Japanese culture. I was unaware before arriving in Japan.

Before I lived in Yamagata, I lived in Fukushima Prefecture in the small coastal town of Naraha. In Fukushima peaches were king. They'd show themselves in the late spring and represented womanly beauty, which the north, specifically Aomori Prefecture was said to harness. More famous than the edible delights of Naraha were the scenic ones and the just north of the town stood beautiful Sakura trees that bloomed around the time that the peaches did. With the events following 2011 many of the trees had to be cut down, but Japan in spring time is famously complemented with this beautiful vegetation where ever the voyager may travel. Each prefecture has peak bloom at different times and so he or she has the opportunity to the follow the natural trail of the bloom all over Japan if the desire is there. In Tokyo, Ueno Station offers an easy way to observe the happening without having to do too much extensive travel. Someone with a long layover in one of Tokyo's airports might just have the opportunity if the time is right and it is spring. 
It just might make the eager adventurer hunger more for a much-needed escape into the fantasy land of Japan revealing these simple, yet memorable delights. In this way, another layer of onion skin is peeled back from the preverbal understanding the common populous might have about this diverse nation. It is common understanding though that through more knowledge comes more questions and so naturally in this way, we find ourselves creeping deeper into the rabbit hole of all things Nihon!