Madame Sherri's Forest
Breathtaking Remains and Beautiful Trails
If you're into hiking and all things old, Madame Sherri's Forest is a beautiful site to visit and hike, especially in the middle of leaf peeping season. Located on Gulf Road, off Route 9 in Chesterfield, New Hampshire, is the wonderful and breathtaking sights of Madame Sherri's castle, along with hiking trails that surround the grounds. Even the turning of the leaves cannot take away the beauty and mystery of what remains of the Madame's castle.

Madame Antoinette Sherri and Her House
In 1878, France, Madame Antoinette Sherri, was born under the surname of Bramare. Her and her husband, Andre, moved to New York in 1911. Here she found work as a costume designer for the Ziegfeld Follies, which were a famous series of theatrical productions on Broadway from 1907 to 1931. Along with the Follies, she also designed costumes for other major shows in that era. After Andre's passing in 1924, she purchased a large plot of land and constructed her immaculate summer home. She had built what is referred to as a "castle" in 1931 on just under 500 acres of land. In the words of Lynne Borofsky, "a theatrical French chateau of New Hampshire stone, wreathed in Roman arches and crowned with a chalet roof. An imposing stone staircase — grand enough for a Follies stage set … had stone flower boxes with red and white flowers earning the name 'Primrose Path.' The main stairs, cut into the rock ledge, leading to a massive RED front door."
Though not a widely known fact, Madame Sherri did not actually live in the summer home that she built, but in a smaller farmhouse on another corner of the property. 
The Parties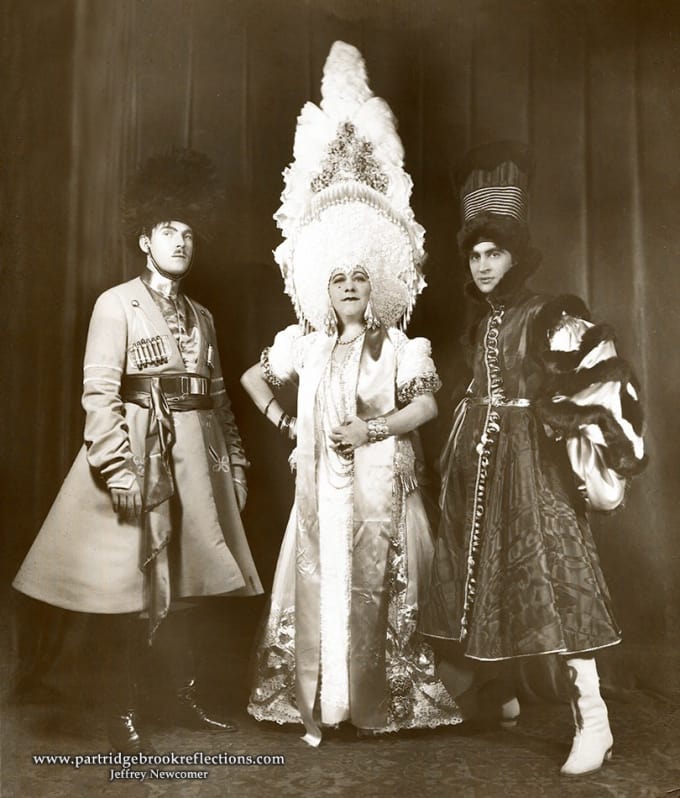 Madame Sherri soon became (in)famously known for the parties that she held for her theater friends and clothing models in her beautiful castle.

The Remains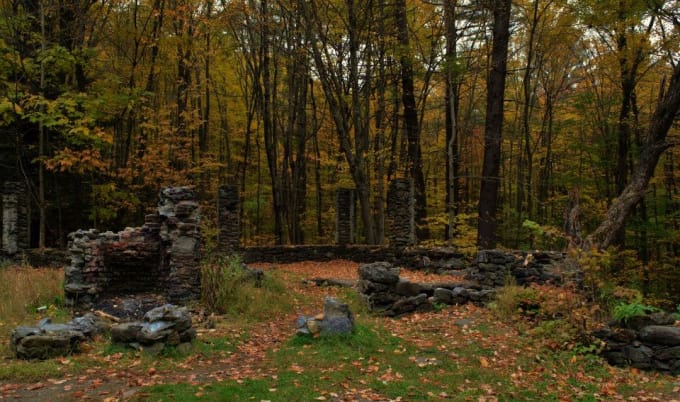 Unfortunately, in 1962 poverty struck, the generosity she gave vanished, the parties came to an end, and the castle was no longer of any use. However that bad string of luck didn't end there; in 1959 her beautiful castle was vandalized, broken into, and defaced. On October 18, 1962, her beloved castle was destroyed in a fire; reducing it to nothing but ashes —leaving behind only the incredible stone work and her swimming pond.

R.I.P.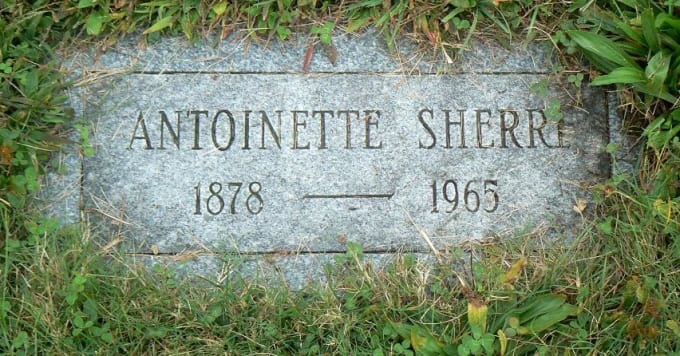 October 21, 1965, Madame Sherri had passed on, leaving only remains of a once glorious life. 

The Land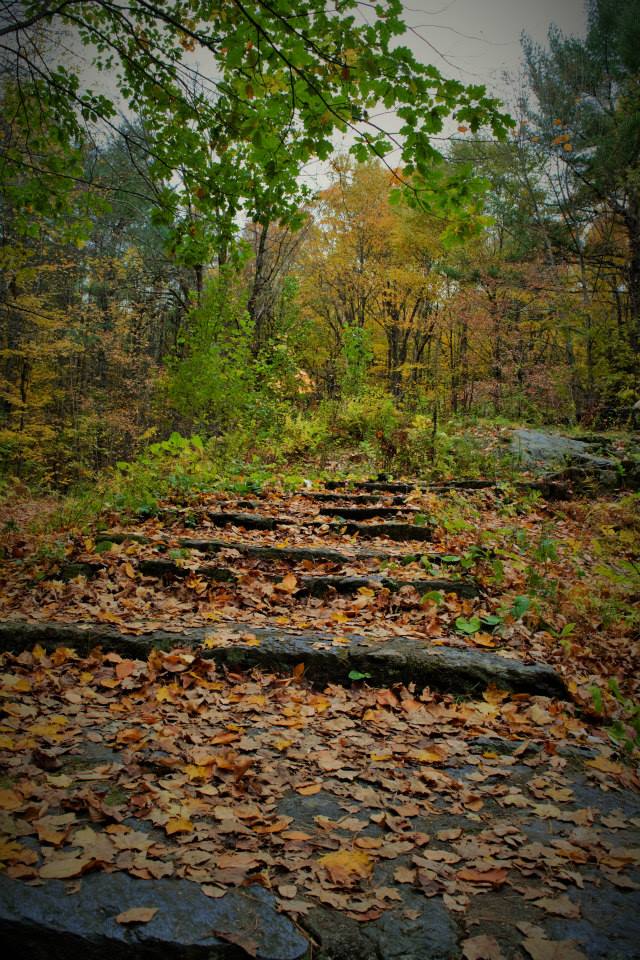 Today the land belongs to the Society for the Protection of New Hampshire Forest, donated by Ann Stokes. If you were to take some time to visit this once beautiful place full of life and parties, you can still see what remains of the magnificent castle that once was. The beautiful constructed arch stone staircase is one of the most iconic pieces left of this amazing structure. Most people come to see the staircase, but if you continue to wander around the grounds, you will come across remains of fireplaces and chimneys, along with parts of the foundation that once belonged in the most extravagant summer home one could ever imagine. Some hikers have even reported sensing, seeing, and hearing strange figures and even being able to hear music among the ruins of the castle. Almost like Madame Sherri is still there, inviting us all to have a dance with her.

The castle is definitely worth a trip, between the magnificent forest trails and being able to roam where a once amazing woman once lived. 

Surrounding Trails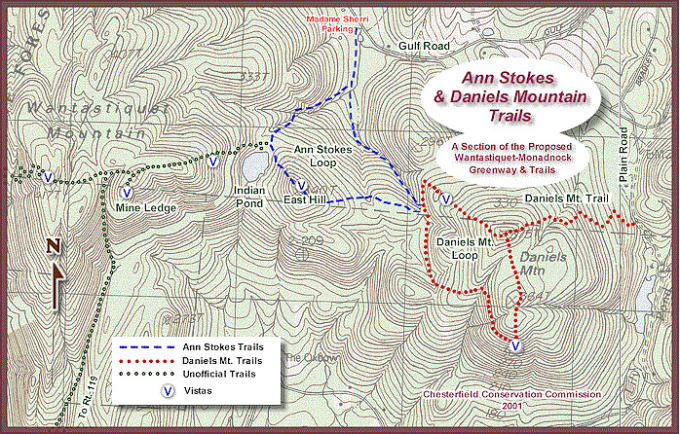 Other beautiful hiking trails to check out on the surrounding property include:
The Indian Pond Trail, The Ann Stokes Loop, The Daniels Mountain Loop, and The Daniels Mt. Trail.
Some Personal Pictures I Took on My Visit to the Castle