My Solo Holiday
Getting Over My Fears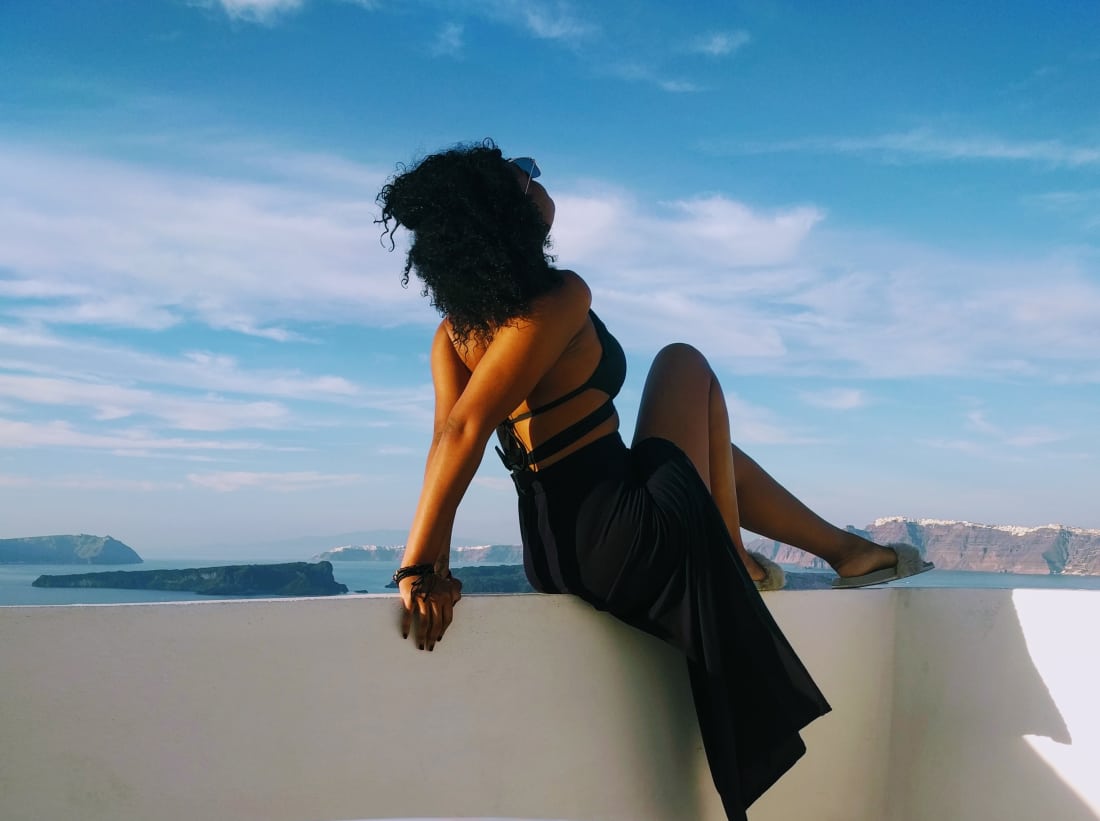 No one likes to be alone. But there are those rare few people in the world, who flourish in their own company. Me being one of them. Don't get me wrong, sometimes I honestly can't stand it, to the point I think I may just have a mental breakdown. Other times I can't wait to get away from people and just relish my own company. But being alone for a long time hurts, so when I met him (he who I shall not mention until my later blogs), I could see the appeal of getting into relationships, one after another. But after a horrible break up and a torturous few months alone, I decided to go on holiday solo style. And here is how it went.
My Spontaneous Holiday Booking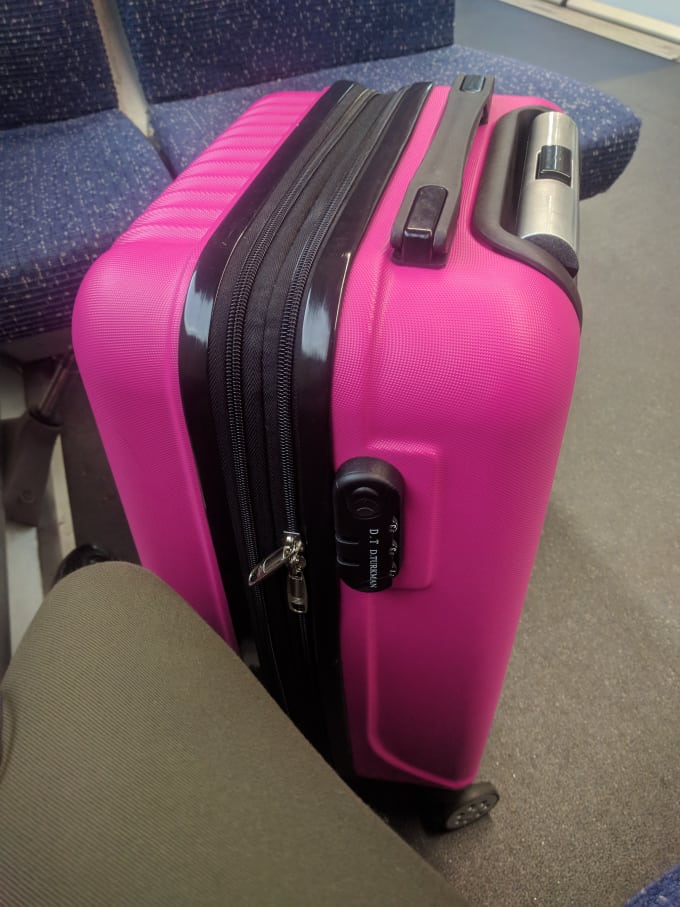 First of all, the way I booked my holiday was not smart, at all. I booked it three days in advance, out of anger. So little old me was scrolling through her snaps only to see her loyal friends having a great time out, without even inviting her; she got mad. Keep in mind she'd had a shit few days, so this was just the straw on the camel's back, no matter how immature it was (as she realises whilst writing this).
So she said screw it, I can't stand London anymore and booked her thirteen hundred pound holiday for seven nights in beautiful Greece, Santorini. Three days later she was off.
Greece or Paradise?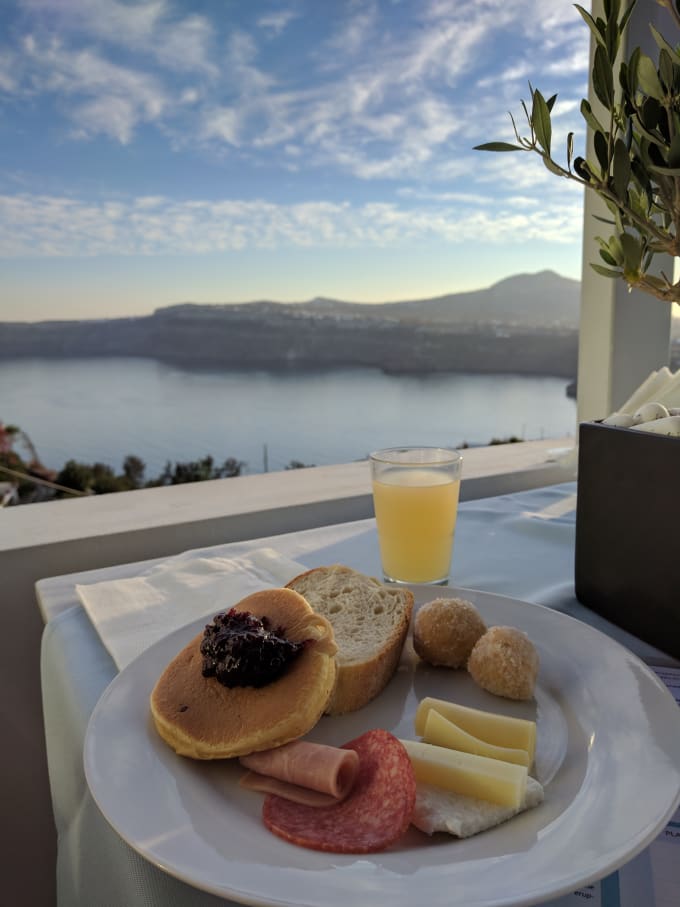 Now I wish I could say I've been to many places, traveled the lands of this mysterious planet, but I can't. The only place I've been to before Greece is Sweden, for two days, and I basically stayed in the hotel the whole time, so basically nowhere. So, as you can imagine, my first proper holiday, everything down to the smell of the air, the taste of the water, even the houses, were just amazing to me. I had to wonder if my plane had actually just landed in heaven.
Greece is an amazing place, but traveling alone can be scary. I'd pulled out of so many holidays before, due to my anxiety, and this was a big step for me. I'd gone alone.
And throughout my time there, I got a lot of weird stares. A young girl, clearly foreign and on her own, gets attention. However, I didn't mind, in fact it opened me up to how beautiful the people were there. So accommodating and happy. I stayed at Apanemo hotel, would definitely recommend it. But not if you're going on your own! What major mistake did I make, I'd booked a couple's hotel! I was a sad enough chick already; this was a huge downfall, but I soon got over it, kind of, and explored the city of Santorini.
My First Day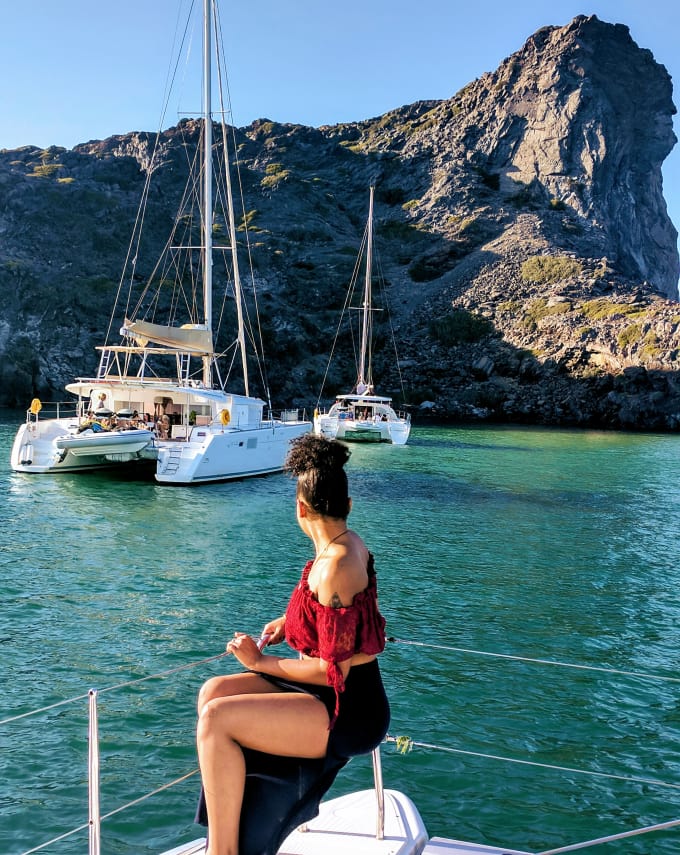 On my first day there, I was eager to see as much as I could. I had seven days to explore, enough time, but I wanted to make the most of it. So I went on a boat trip around the Caldera. And it was the best decision of my life. I can honestly say when I think of my holiday, the boat trip is my favourite part.
That morning we all met at the beach and I met who I would be traveling with, "So it's two of you?" " No," I said, "just me," shocked glances everywhere from the couple's I would be traveling with. Yes, couples, couples everywhere, including on this carefree boat trip I was hoping to have, now I would be confined with them at sea. But, I mean, what did I expect, who the hell goes on holidays alone nowadays? Only me, I guess. But to all of you possible solo travelers, this does not mean it will not be fun. I made friends on that boat trip, drank, ate food, and laughed. It was a good day. If you can get past people's occasional judgmental looks, you will have the time of your life.
Of course, I had my fears. There were a few moments, sitting in that boat, where I felt completely overwhelmed. I was scared, happy, and nervous all at once. My anxiety was beginning to make a show and I wasn't sure if I could handle it. But I did, my initial fear had been booking the holiday. It was a big step and, whenever I thought of it, my heart would pound so fast I'd feel almost light headed. But I'd got past that, so sitting on a boat with these people now was nothing.
There is something peaceful in being alone. I sat at the top deck of that boat, right at the front with my legs crossed. Almost like I was just levitating above the sea. It was amazing. When we arrived on the boat, we were told to remove our shoes, so I could feel the motor of the boat as I walked. It was a surreal experience, gliding in between these huge islands on either side of us. It was then I knew I'd made a great decision in booking that holiday. I was free of any stress that came with London. It was just me and the blue water.
Day Two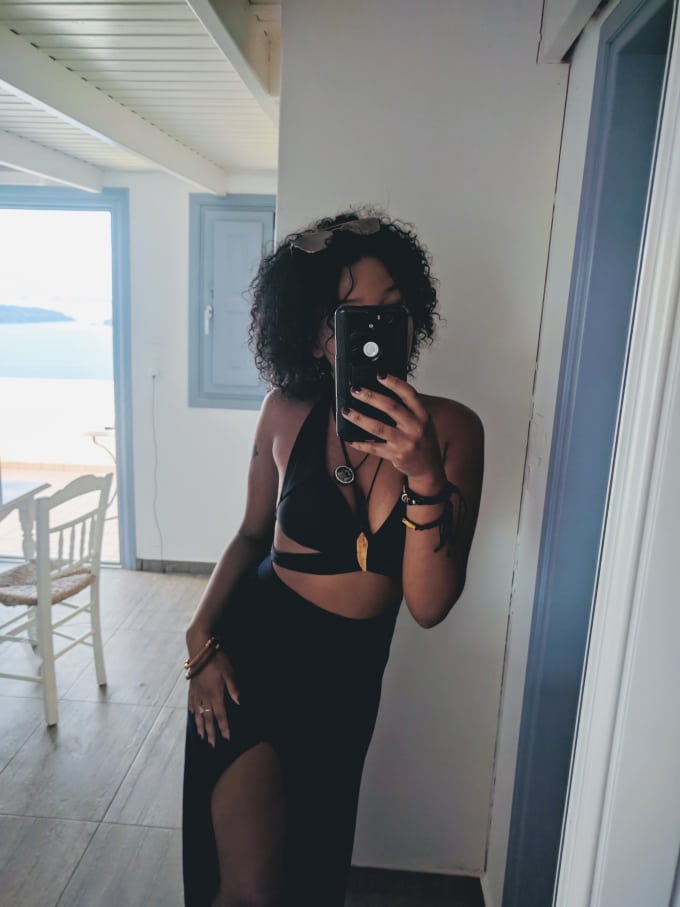 The only downside of a solo holiday is you have no one to take your picture. I mean, yeah, you can ask strangers, but if you're anything like me, you need about twenty different poses and forty pictures of the same pose, just to get one nice one.
Day two I decided to take a trip up to the main part of the island, Fira. Fira is a truly beautiful place. It's an upward hill lined with beautiful shops that come out the walls of these luminous, white pieces of stone that make up the island, carved into cute homes, hotels, and restaurants.
The only thing I was missing was my camera, but good thing I had my trusty old phone with the picture quality of an eagle. That made no sense, but you get what I mean. Anyway, traveling I found loads of cute hideaway pubs and bars. Even made a few friends.
I won't pretend I wasn't half hoping to bump into a cute Greek boy, spending the rest of my holiday in his arms drinking cocktails on the beach, declaring love for one another, and being able to tell my little babies how I met their papa whilst on a spontaneous holiday alone. Okay, I got a bit ahead of myself, it didn't happen. I met no cute Greek guys, which is crazy because I thought they would be everywhere. Just a lot of older men, more than happy to give me directions and a free ride if I wanted, which I didn't. Fear not though, I met a few cute people, they weren't Greek, actually English, which was annoying, but we had fun sightseeing together.
Lazy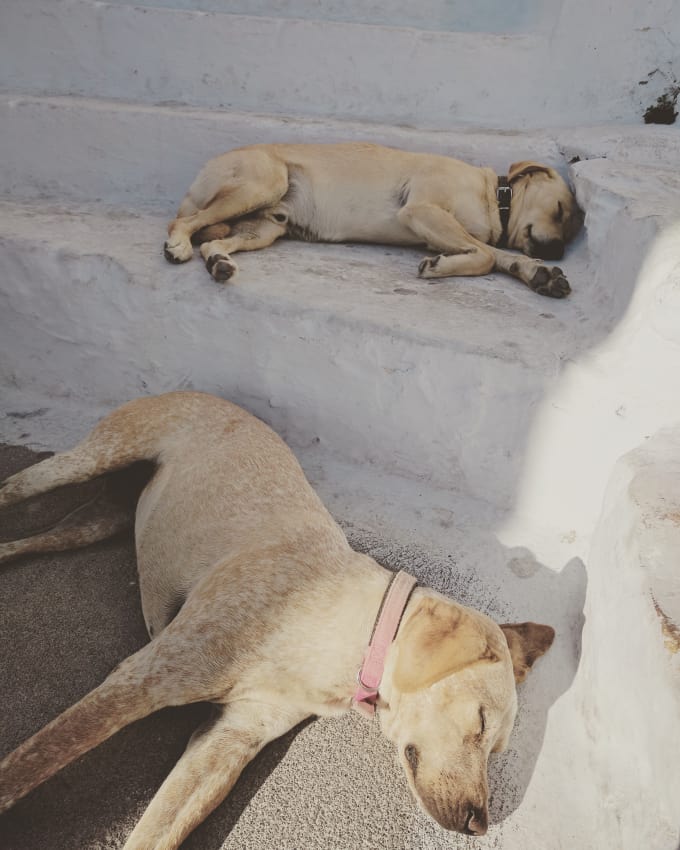 The next few days I spent in-between the hotel and nearby villages, being careful not to stray too far as the busses there stopped running rather early.
One day I travelled down to Red Beach, a famous beach on the island due to its red stone that covered most of the beach. From the very first day all I wanted to do was swim,;it was one of the main reasons I was looking forward to the holiday. So imagine my surprise when I realised I couldn't swim! Doggy paddle was a struggle for me. I could not stay afloat. I came to the realisation that the last time I went swimming was in year eight, about five years earlier, and I had lost my ability to swim. Who knew that was possible.
Anywho, I found the courage to put on my bikini and jump in the water anyway. I doggy paddled a bit before I realised people were looking at me with concern. So I settled with just sitting on the rocks in the water and enjoying the feeling.
Two girls around my age, set up stay next to me and I watched them have fun in the water. I expected a 'pang' feeling in my heart while I watched them together, knowing I had no one to enjoy that with. But it didn't come, the only feeling I felt at that moment was contentment.
Empowerment
The next day I went up to one of the nearby villages. Pyrgos kallistis. Again, stunning. Walking around in my flip flops, finding my way through narrow pathways.
There's something so empowering about knowing, you are where you are because of you and no one else. I was in Greece, exploring. Something I'd wanted to do for so many years and no one got me there but me. Through hard work, tears, and doubt, I'd managed to pull it off. I gave this experience to myself. My only dream in life was to travel. And now I was doing it. I was happy on that walk in Pyrgos. Truly.
Walking through Pyrgos, I saw a lot of beautiful things, and did a lot of thinking. We all live on the same planet, but we are worlds apart. I'm sure the little children that were playing in front of me that day would be in awe of where I came from, the same way I was of them, the simple differences between houses, and the way buildings were made. It's crazy to think how different people's lives really are. Not just physically, but emotionally.
In my world, in London, we're talented at putting filters on things. We are good at showing people that life is amazing even though I'm depressed.
It goes to show that all our idols, people we look up to, models and rappers, who seem so happy — we do everything we can to be like them, but we don't know what they go through. It's just social media. And I am included in that. Go on my social media right now and you'd think I was the happiest girl in the world, who goes out with her friends takes pictures, always doing something. No, there have been times I've stayed home for days crying, not even sure why, just feeling alone and isolated. The usual teenage dramas of feeling misunderstood.
But it's like we're not allowed that anymore. We have to appear happy, we have to look successful. I think it's more important nowadays to look successful rather than be successful. And it hurts me. I thank myself for realising early on there was no use in comparing myself to others, I'm different and I stand proud because of it. For awhile I deleted social media and it was like this calming effect. The world was no longer hectic in my brain. Everything was peaceful and I could go at my own pace without worrying about how far ahead another person was.
I go on holidays alone, I go to the cinema alone, I go out to eat alone. And I'll continue to do so until I meet someone who wants to join me in my journeys.
When you do things alone, you empower yourself. Not to say spend your life alone, of course not. Go out with friends, family, as much as you like and want, just always remember, you can, do things alone, and there is nothing weird about it. When you are alone, you are in control. You want to be successful, you don't need anybody but you.
All in All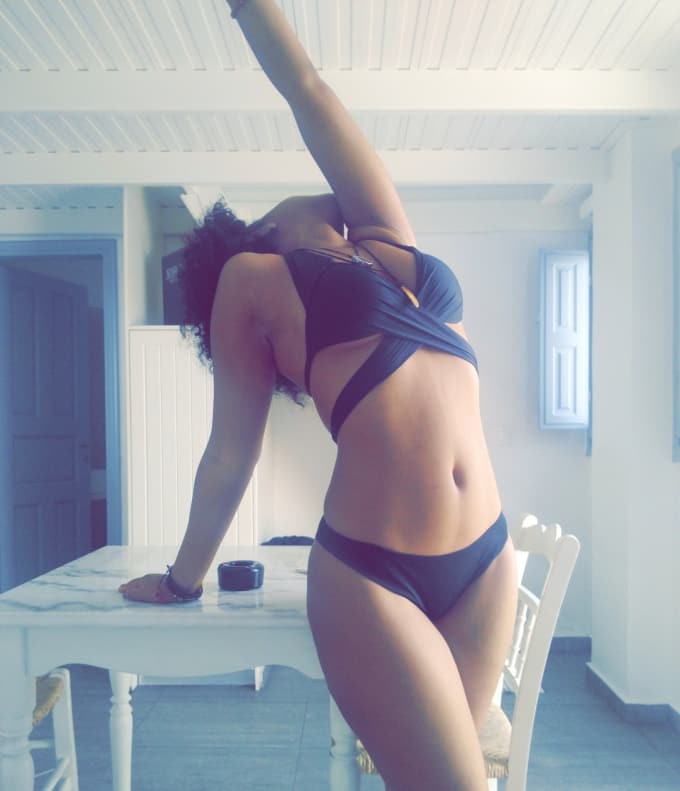 All in all my trip to Greece, as cheesy as it sounds, was eye-opening. I realised a lot of sh**. Yeah the trip would have been more fun with someone, but I wouldn't have learnt as much. Wouldn't have made new friends. Wouldn't have stepped out of my comfort zone.
I was the same person, just a bit wiser, with more experience. At the end of my trip, three of the staff actually asked me why I was traveling alone. My first instinct was to lie, and say some crap about someone cancelled on me. But then I realised there was nothing to be ashamed about, I was an empowered women. So I told them I just fancied it, why the fu** not? And I honestly got a nod of approval from those three women. I was happy.
It was a great trip. My advice to anyone who wants to do the same is don't be afraid. For whatever reason you're going alone, your friends might not have the money or the time, but you have the traveler's itch and need to get away, go! Do it! Nobody gets anywhere waiting on others; words to live by. But if you're scared, give me a message. I'll be more than happy to assist you on your journeys.
Ya! As they say in Greek.