Wander is powered by Vocal creators. You support
Carlos Fox
by reading, sharing and tipping stories...
more
Wander is powered by Vocal.
Vocal is a platform that provides storytelling tools and engaged communities for writers, musicians, filmmakers, podcasters, and other creators to get discovered and fund their creativity.
How does Vocal work?
Creators share their stories on Vocal's communities. In return, creators earn money when they are tipped and when their stories are read.
How do I join Vocal?
Vocal welcomes creators of all shapes and sizes. Join for free and start creating.
To learn more about Vocal, visit our resources.
Show less
Off the Beaten Path Spring Break Destinations
Start planning your vacation with these amazing destinations.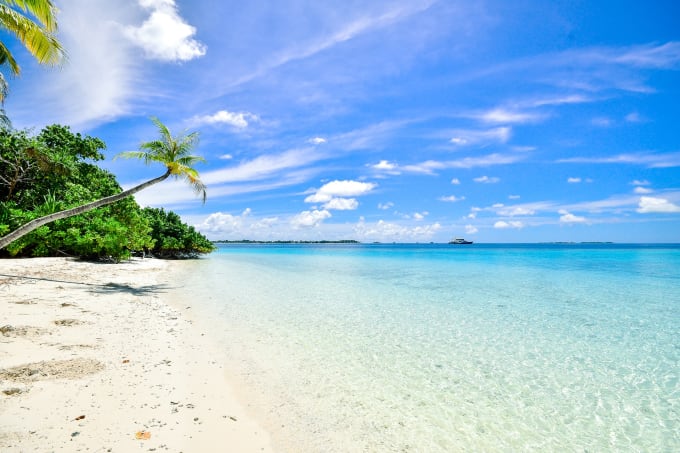 Spring is upon us, and so is the time for the much-anticipated break from school. But heading to the crowded beaches or packed amusement parks is not some people's idea of fun. If you are one of the many who prefers destinations with a little more breathing room, why not check one of these out. These spots are a little off the beaten path, but that's what makes them fun.
Vicksburg, Mississippi
If you're craving some southern culture, you'll thoroughly enjoy Vicksburg. The Mississippi Delta region is said to end (or begin, depending on how you look at it) right at the edge of this community. And the Delta was named a National Treasure by the National Trust for Historic Preservation. It's so famous for shaping the nation's roots, you'll often hear it in songs and limericks. In fact, the "Delta Blues" is ingrained into the heart of a lot of the country music and blues music we still hear today.
But aside from the music, you can also take a tour of the many historic sites the town has to offer. It's possibly most famous for its ties to the civil war. President Abe Lincoln said it best with his line, "See what a lot of land these fellows hold, of which Vicksburg is the key!" This little speech dubbed the community the Key to the South.
Coos Bay, Oregon
The views at Coos Bay are a site for shore eyes. The Pacific shoreline encircles it, meeting beautiful beaches and dunes. Shore activities you can enjoy on your own include fishing, swimming, clamming, or skiing. The dunes also lend themselves to some adventurous off-road adventures. And you can even take the family to the Oregon Dunes National Recreation Area. Here, you can walk through their huge botanical garden that overlooks the Pacific Ocean.
But you don't have to find your own adventure if you'd rather have a little help. Many businesses on the Port offer whale watching tours, fishing expeditions, and other outdoor activities. And the town's indoor activities are plentiful as well. You can enjoy gambling, shopping, and visiting museums in the renovated downtown area.
Lafayette, Louisiana
You might not consider Lafayette "off the beaten path," but it has its own unique charm and enticing culture even when it's crowded. Often known as the heart of Cajun Country, Lafayette is known for its rich history, fantastic food, and southern music. In fact, cajun dining in Lafayette, LA is some of the finest in the south. You can get your fill of fresh crawfish, jambalaya, or seafood gumbo on almost any corner of the city.
Festivals are also a huge part of Lafayette culture. In the fall and spring, you'll be able to attend any number of events where you can hang out with the locals and learn some good ol' southern values. The Festivals Acadiens et Creoles is a food, music, and craft festival held every year in Girard Park. Here, you can spend three days eating Cajun cuisine and enjoying local Cajun bands. And don't forget Mardi Gras. New Orleans isn't the only city where you can experience festive parades, beads, and masks. You might even find Lafayette a slightly less chaotic place to enjoy the event.
Deadwood, South Dakota
For a historical old west adventure, consider taking a trip to Deadwood, South Dakota. The town was named an official National Historic Landmark in the early 60s and attempts to carry on the legacy of legends like Wild Bill Hickok and Calamity Jane. Just walking the downtown streets, you can almost always catch a view of gunslinging reenactments and historically accurate costumes. You can also gamble, have a drink in an old saloon, and stay in a hotel that might be haunted by a western icon.
But you don't have to stay inside the city to enjoy the area. Many people also make a day out of roaming the Black Hills National Forest. Around here, you can fish, bike, hike, or ride horses on one of the beautiful nature trails. Or you can take a pleasant Sunday drive on one of the scenic byways.
Lansing, Michigan
There's so much to do in Lansing, you'll probably want to come back every year just to experience it all. There's something for almost everyone's bucket list in this city. Take the LAN150 Challenge to see if you can fit it all in. There's the Le Chat Gourmet where you can spend your evening taking a cooking class, or there's the Lansing Brewing Company where you can sample craft beers and listen to live music. Or, if you're really looking for adventure for the whole family, you can check out Fenner Nature Center to explore 134 acres of nature and wildlife.
Lansing is also one of the greatest cities in the world to immerse yourself in the arts. You could literally spend a week there and probably still not be able to visit all the museums, theaters, and performance centers. And because the city is so rich in artistic culture, you'll also find a festival or two almost any time of year. Take the StoopFest, for example. Every year, local artisans gather and offer their best of music, comedy, and art. Or why not check out Beerfest at the Ballpark where you can sample more than 300 craft beers from area breweries while snacking on ballpark cuisine?
Joshua Tree, California
Just the name alone evokes an off-the-beaten-path feeling. In Joshua Tree National Park, you can channel your inner outdoorsman or woman while enjoying hikes through the Mojave Desert and rock climbing at Hidden Valley. You can also pitch your tent under the stars and wake up for breakfast at Pie for the People.
But even if you're not an avid hiker, there's still plenty to do here. For one thing, you can step back in time at Smith's Ranch drive-in movie theater where you can catch a double feature on the weekends, you can spend the night at the Hicksville Trailer Palace and Artist's Retreat in a themed trailer, and you can listen to live music while dining on barbecue at Pappy and Harriet's Pioneertown. Pappy and Harriet's used to be a film set where stars like Paul McCartney once played. They recommend making reservations three weeks in advance.
Woodbridge Township, New Jersey
Woodbridge Township is a medium-sized area nestled on the edge of the state that encompasses 10 small towns. It's the "oldest original township in the state of New Jersey." As an extremely family-oriented community, you'll find a ton of activities for all ages, both indoors and outdoors. Woodbridge offers you many choices for fun, including activity centers, shopping, theaters, parks, and beaches. And as a bonus, it's within driving distance of NYC. So, if you'd like to hangout in the city, it's still a great place to stay.
In addition to organized activities and entertainment, you can also spend a day at the beach. In fact, many people opt for beach house rentals during their stay, and just relax and hangout with friends. You can even have your drinks delivered by a nearby liquor store while you're cooking hot dogs out on the deck.