Wander is powered by Vocal creators. You support
Foreign Paws
by reading, sharing and tipping stories...
more
Wander is powered by Vocal.
Vocal is a platform that provides storytelling tools and engaged communities for writers, musicians, filmmakers, podcasters, and other creators to get discovered and fund their creativity.
How does Vocal work?
Creators share their stories on Vocal's communities. In return, creators earn money when they are tipped and when their stories are read.
How do I join Vocal?
Vocal welcomes creators of all shapes and sizes. Join for free and start creating.
To learn more about Vocal, visit our resources.
Show less
Peles Castle: Worth Visiting
History and Fun Facts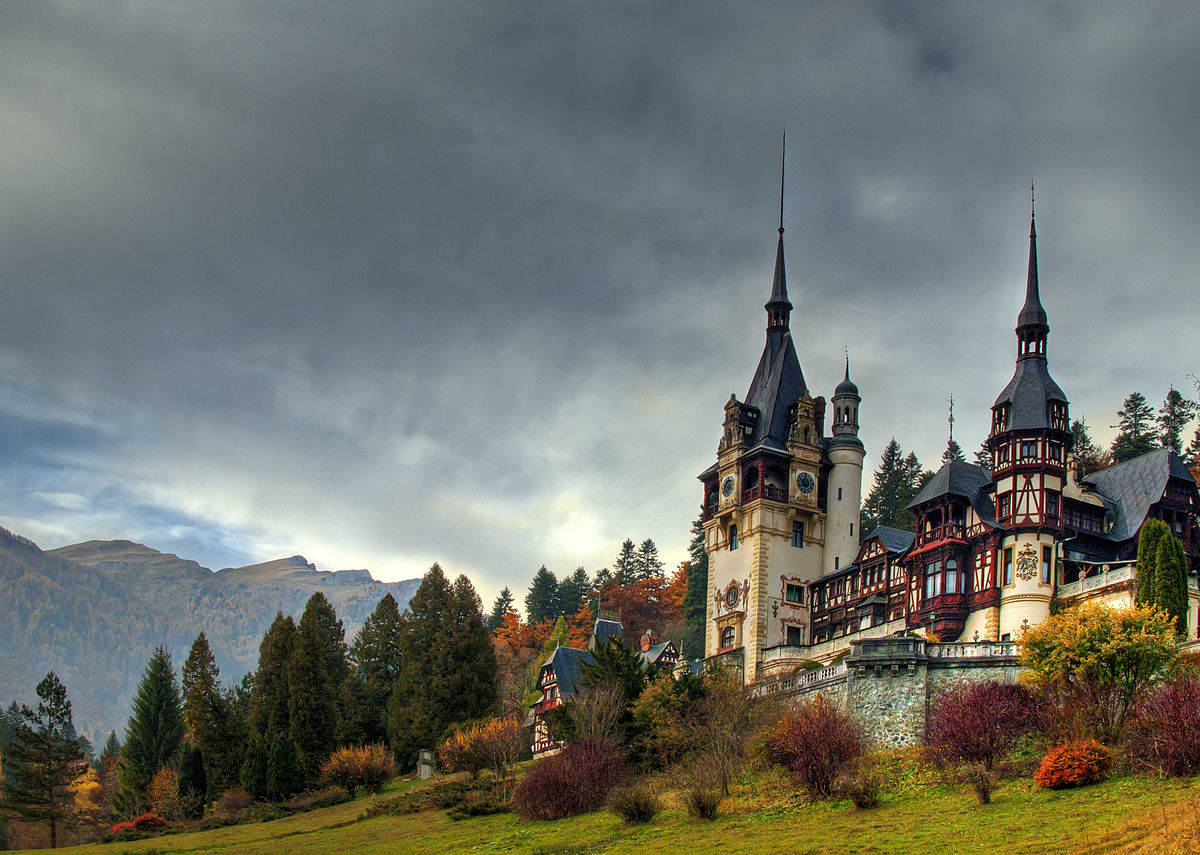 The "Peles Castle" is one of Romania's most prized and visited edifice. Its beauty is remarkable and it is worth visiting and taking your time to embrace it. It has an impressing architecture and collections of furniture, sculptures and paintings to match it. While you will wonder throw those halls you will feel like you were taken back in time. It also has a history to match its splendour. So let's go back 144 years ago to the moment when the construction of the castle first started and the reasons why it was built. 
About the Castle
The castle was built in 1873 at the initiative of the first king of Romania which was King Carol the 1st, Prince of Hohenzollern-Sigmaringen. It was built as a symbol to give Romania meaning and a start to the dynasty that Carol the 1st wanted to build. More importantly, he wanted to commemorate the people and what they endured in their fight for independence. He kept improving it through his life until his death in 1914.

The castle was meant to be unique in Europe and so it was at the time. It was the first castle to have running water, elevators, central heating and many other comforts that made the castle be known as the most modern castle in Europe.
About King Carol the 1st of Romania
During his reign, he helped Romania to become an independent sovereign nation in 1877 and defeating the Ottoman Empire in 1878 secured that. He became a hero and gave hope to the Romanian people.

His personal life was rather tragic because after he married Princess Elisabeth of Wied, they had only one daughter that died at the age of 3. She died of scarlet fever at the castle, despite all the efforts of the doctors to cure her. Her tombstone read: "Weep not; she is not dead, but sleepeth."
But even before the birth of the child, they were never a happy couple. Their marriage was one of the most unfit matches in history, with Carol being a cold and calculating man while Elizabeth was a notorious dreamer. But after the loss of the child, she never recuperated from the trauma. Carol and Elisabeth started to understand each other and became friends towards the end of Carol's life.
The castle serves today as a museum and a piece of art with a history that echoes throw the fog of time. 
The Fun Fact About the Castle
As you might have heard, Romania went threw a communist period. During this period, the castle was closed but there was one ruler, Nicolae Ceausescu, that wanted to take residency in the castle with the family. Of course, the intellects and scientists that knew what damage they could do to the historic artifact tried to stop that from happening. They started a rumour that said there was a deadly fungus in the castle which was targeting humans. Of course, that wasn't true, but the couple believed it so they never moved in the castle or even visited it again. They were so afraid of the fungus that they didn't even walk near the castle anymore because they taught the forests around it were infected too.

Rumor has it that he was so scared of getting ill that he only wore his clothes once and burned them afterwards so that microbes couldn't develop.
So we are lucky today that the couple lacked intellectual capacities so they didn't figure out what was really going on. They were more preoccupied to tear Romania apart and make silver lined sheets so that they wouldn't get any microbes on them.
Although the castle suffered from fungus infestation and it needed restoration, it was never deadly to people.