'Ship Life' Is The Best Life!
Things You Didn't Know You Could Do at Sea!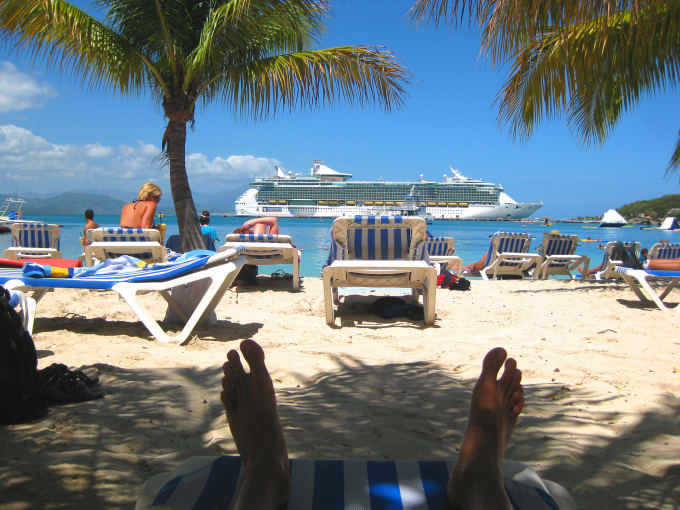 Cruise ship vacations are often perceived to be designed for old or retired people. After spending time on a large Royal Caribbean ship, my perception of cruise vacations has completely changed. I had no idea there was so much to do on cruise ships. I honestly thought guests just sat around by the pool, ate food all day, and then gambled money in the casino.
This is by far one of the best experiences of my life.
Royal Promenade!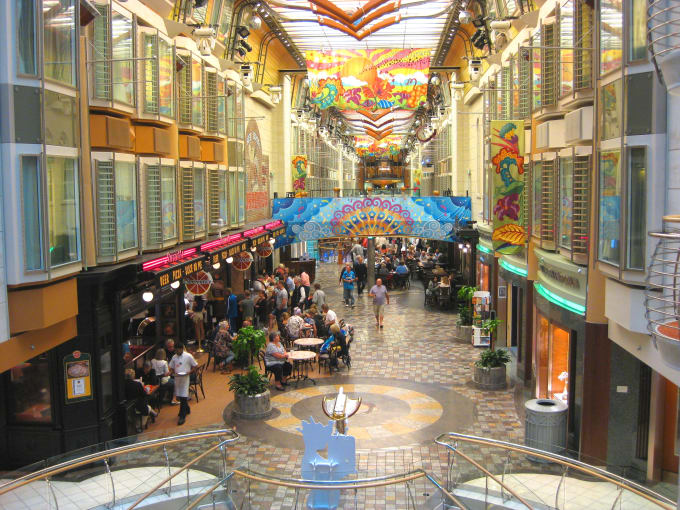 Welcome to the Royal Promenade, the heart of the ship. Located right in the middle — this is the area of the ship where you will find the shops, cafes, pizzeria, guest services, venues, and pretty much access to anywhere onboard with the huge glass elevators on either end.
Shopping onboard a cruise ship is the best way to find great deals, as everything is tax and duty free! I bought myself a Michael Kors watch and few Calvin Klein fragrances, at a great bargain. Cigarettes and alcohol were a very popular purchase for a lot of guests.
During some evenings, there will be a parade that goes through the promenade with live music, colourful floats, dancers, and Dreamworks characters like Shrek!
The best way to describe the promenade is as a mini shopping mall, with a party every so often.
Sports at Sea!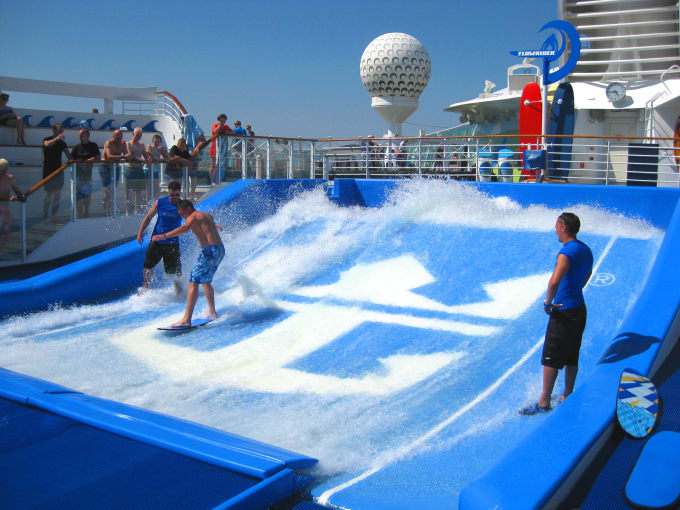 The top-deck is where all the fun sporty activities take place. Here is where you will find the Flow Rider, climbing wall, Basketball court, mini-golf, running track, teen/kids club, and arcade.
Trying to stay balanced on the Flow Rider is a lot more challenging than you think, but it is very addictive and so much fun. Seeing who can stay balanced for longer between your friends and family can be quite competitive! Getting wiped out, I would say, is also half the fun!
There is certainly plenty of things to do to keep you active whilst onboard.
Fitness & Pampering at Sea!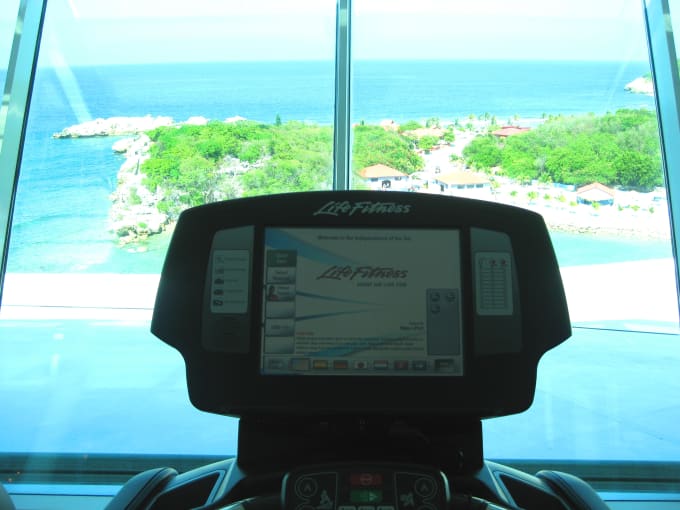 There is a fully equipped gym onboard the ship. In fact, there is even a boxing ring you can take advantage of. The best thing about working out at sea is that the view changes all the time. If you were worried about gaining weight with all the food you eat whilst onboard, there is plenty of opportunity to keep in shape throughout the course of the cruise.
The gym is also connected to a spa — where you can enjoy a massage, hair/nail appointments, and any kind of pampering session you can think of. I personally enjoyed getting my haircut in the spa.
Broadway at Sea!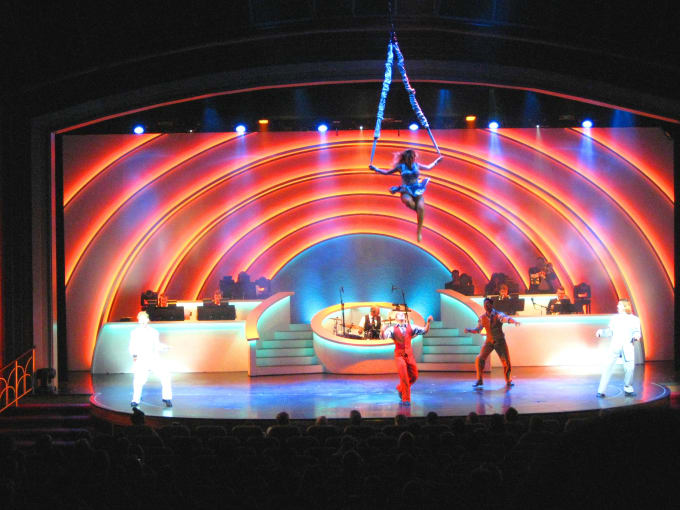 Royal Caribbean ships are known for having Broadway style shows at sea! With some of the largest theatres on ships, you can enjoy shows like Hairspray, Saturday Night Fever, Mama Mia, and Grease! There is a full cast onboard with professional singers and dancers from all over the world, who perform several times throughout the cruise. This is great evening entertainment to enjoy before or after your dinner.
You can't help but sing along to your favourite Broadway musicals!
YOU CAN'T STOP THE BEAT!
Ice Skating at Sea!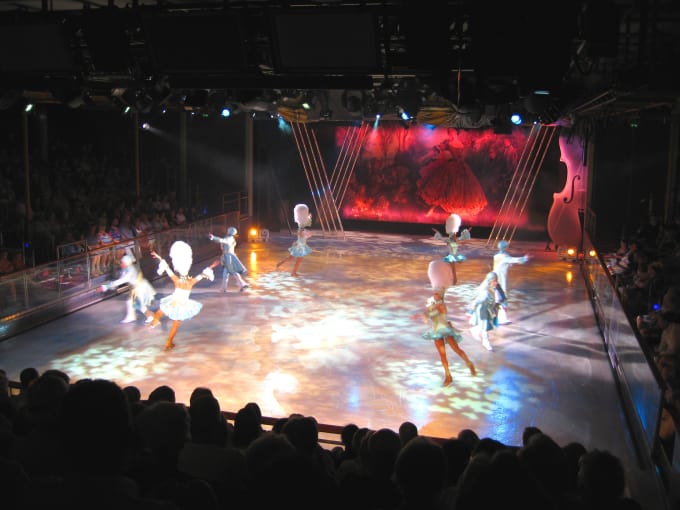 As well as Broadway shows, Royal Caribbean ships are known for having a legit ice rink at sea! Professional figure skaters from all over the world, perform several times throughout the cruise with an incredible spectacle. The Ice shows are a lot of fun and very impressive to watch. Being able to glide on the ice so gracefully is so difficult, especially in sync with one another to music. The Ice shows are fantastic, and really are a unique experience.
Throughout the cruise, you can even go ice skating yourself. Just don't try and replicate the figure skaters.
Pool Parties!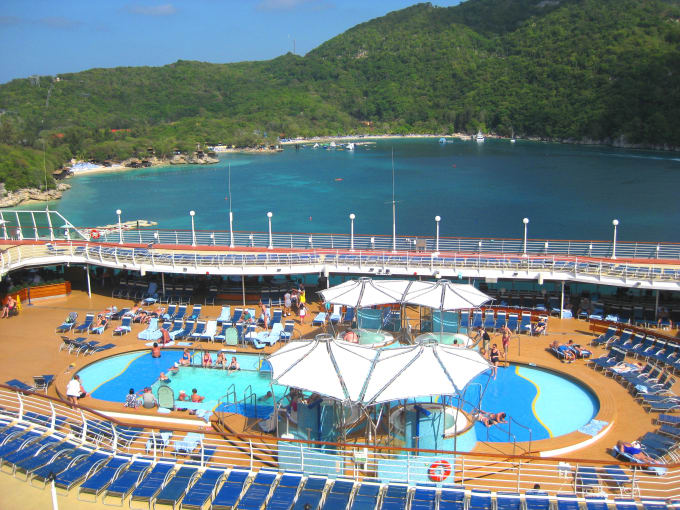 I'm sure you're already aware that cruise ships have pools. However, in the evening, the pool deck turns into a venue.
Some evenings there will be some sort of late night party! The whole of the pool area will be lit up — there will be a DJ, there will be food, there will be drinks — and just a great way to dance the night away.
Other evenings may be a little more relaxing by the pool, however, and a movie will be played on the big screen. It's a nice way for you and your family/friends to enjoy under the stars.
Ship Life!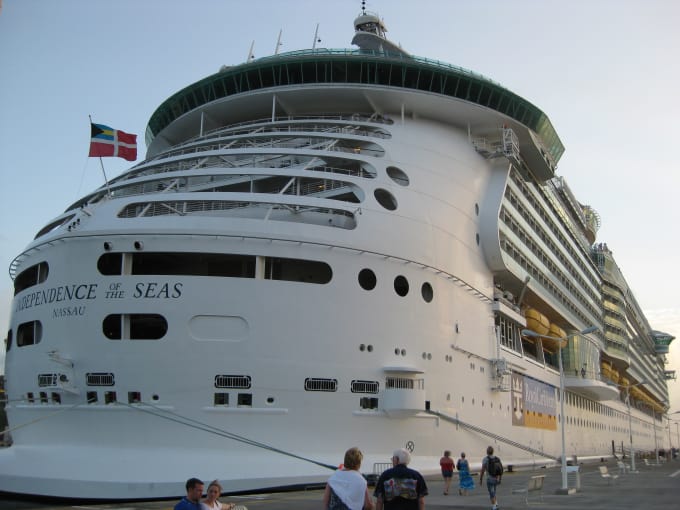 The number of activities you can do onboard a Royal Caribbean cruise ship is very impressive, and it's hard to imagine that there are even bigger ships with even more to do! I cannot wait to go on other all the other Royal Caribbean ships, and see what other surprises they have to offer!
These Royal Caribbean ships really are floating cities!