Wander is powered by Vocal creators. You support
Mountain Sage
by reading, sharing and tipping stories...
more
Wander is powered by Vocal.
Vocal is a platform that provides storytelling tools and engaged communities for writers, musicians, filmmakers, podcasters, and other creators to get discovered and fund their creativity.
How does Vocal work?
Creators share their stories on Vocal's communities. In return, creators earn money when they are tipped and when their stories are read.
How do I join Vocal?
Vocal welcomes creators of all shapes and sizes. Join for free and start creating.
To learn more about Vocal, visit our resources.
Show less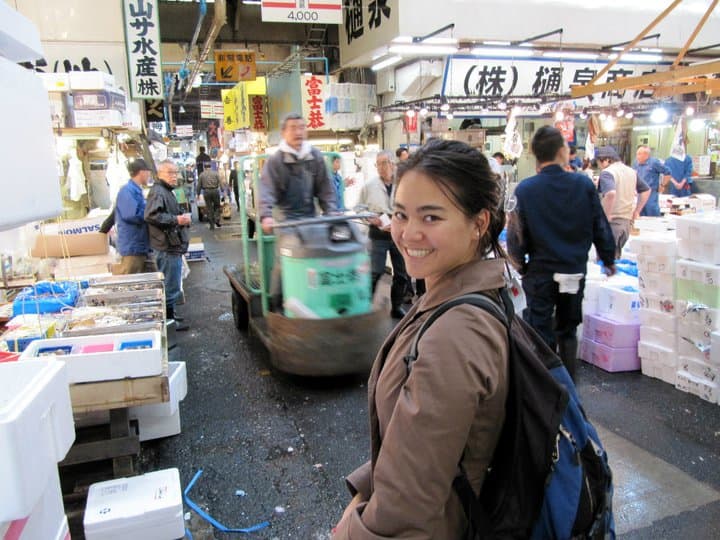 I've been spoiled my whole life when it comes to the availability of outdoor sports that have always been at my fingertips. Growing up in the mountains of Colorado let me experience everything from the rich mountain rivers to the high mountain peaks. In the summer it was kayaking and in the winter it was skiing. That being said I would say that there is a whole dimension added to skiing when partaking in the activity in Japan.
There really is no slow transitory period when seasons change in Japan. It goes from humid and hot days accompanied by hot spiced tea and cold showers to one day of perfect temperature and then the cold wind blows from the north signaling the plunge into winter. The ocean's whitecaps start to have the appearance of holding cold chilly water instead of the refreshing cool opaque water that they bring in during the summer. Surfing still continues for the brave, but the water brings in jellyfish too making wetsuits a requirement rather than a preference. As the sea gears up to plunge the coast into a frosty winter, the inland places start to frost white in the morning hinting that snow will soon bring skiing and with that everybody gears up to buy their passes for the season.
While summer is humid and hot and many a tourist will dart across hot pavement streets bouncing into hotel establishments for the air conditioning they hold, the winter is the complete opposite with humid cold air from the sea that pierces into any down jacket and renders it useless to the wind. Growing up in Colorado I thought I had mastered the cold. I would attend cross country skiing competitions in high school and it became normal to have parts of the body freeze over during a race. I remember being young and knocking my toes against an inside heater to try to get feeling back into them. It can get cold in Colorado. However, Japan again showed me that I was still a child in this department. 
When the winter plunged into Naraha I found that the only way to keep my toothpaste from freezing over was to put it in the fridge. The best way to get warm in the morning was to scamper across my ice cold wooden floor, maneuver to the shower and then take a hot steaming shower, but finish the shower with an ice cold stream of cold water that took every ounce of determination to do. I remember counting the seconds before throwing both of the shower knobs left and waiting for the inevitable cold water to hit my warm body. By doing this I found that when I stepped out of the shower everything became warm. It was a technique that proved instrumental to me being able to deal with the winter mornings in Naraha. During the summer months turning the water to cold proved to put on a refreshing effect to the hot summer, while in the cold winter months it proved to give me the added endurance to deal with the climate. It was interesting that this action proved to be beneficial in both extremes of climate. It was a technique that was taught to me in the Art Of Living. After the shower, I would do my meditation practice and then often I would head down the road to the Hirono Drive in for some delicious breakfast, which you can read about in one of my previous posts and I'll expand on that later as well too.
These facets of my morning routine allowed me to look forward to mornings in Fukushima, but the winter was still quite difficult. Whereas the western world deals with the cold with wood burning fires, candlelight and thick insulation to their walls, Japan deals with this phenomenon with its abundance of natural hot water aptly known in Japanese as the "Onsen" or translated in the western world as "Hotspring."
After work, I was quite tired and cold and a steaming hot bowl of noodles was perfect to get warmth in the body, but it also made my body long for more warmth. It, therefore, was a very common practice that I would venture to one of the many hot springs in the evening during the winter. In my town, there was one main hot spring that I'd often venture to. Later I would drive further south in search of other hot spring spots.
The winter is cold in Japan and skiing is quite a cold sport and can be quite a bit more so in Japan and in Fukushima. Thankfully, Japan has the tradition of pairing this adventurous activity with hot springs. At the base of most ski resorts in Japan are the waiting, plentiful bath houses and hot springs, which hint at the energy that created Japan's mountains in the beginning. Geothermal energy is Japan. It beautifully threads into the people's past, present and future. It brings life and also takes life. It is the teacher and the healer. It provides Japan with scenic delicacies and also causes its calamities as well. There is a fond memory that hits when I reminisce on soaking in an Onsen after skiing in the heart of Fukushima.
Teachers such as myself would gather at Mt. Bandai in the heart of Fukushima and rent out one of the hostels for around 20 dollars per/night and skiing would commence. It put a fine elation to the winter months and the hot water at the end of the day proved to top off the experience perfectly.