Wander is powered by Vocal creators. You support
Ruth Gibson
by reading, sharing and tipping stories...
more
Wander is powered by Vocal.
Vocal is a platform that provides storytelling tools and engaged communities for writers, musicians, filmmakers, podcasters, and other creators to get discovered and fund their creativity.
How does Vocal work?
Creators share their stories on Vocal's communities. In return, creators earn money when they are tipped and when their stories are read.
How do I join Vocal?
Vocal welcomes creators of all shapes and sizes. Join for free and start creating.
To learn more about Vocal, visit our resources.
Show less
The Best Rock Climbing in El Chorro, Spain
How to Find the Best Sports Rock Climbing Routes in the Climbing Mecca of Southern Spain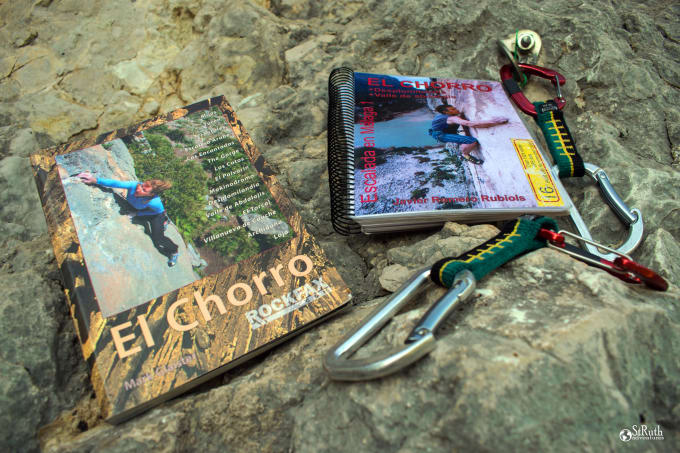 El Chorro is a sleepy little village about an hour north of Malaga in Southern Spain. Amongst rock climbers, it is famous for having over 2,000 sports routes across a range of grades. There truly is something for every climber on these limestone walls! But do you know where to find the best information on the area? Read on to find out!
The first climbing guidebook to the area was published nearly 30 years ago by RockFax, but an updated version is hitting the shelves before Christmas 2018. The new edition has some awesome drone photography of the crags, getting you closer than ever to the routes you can read about before putting chalk to finger.
Get your copy of the RockFax 2018 guide to El Chorro here.
Having a guidebook to the area really is the best way to explore the routes on offer. This allows you to flick between pages easily and add ticks on the go. You can also read the book in the beaming sunshine without having to hide under something, as many a climber has to do with a smartphone!

Since the last RockFax was produced in 2008, a lot of re-bolting has been done for old bolts on popular routes, and a lot of new routes have been created—with the addition of many multi-pitch routes. The new book is a lot thicker than the old one!
As well as the local guide by Javier Romero Rubiols, which was last published in 2016, The Climbing Lodge and Clever Climb Adventures have printed their own local guides to the area. The local guide is now out of print, and the other guides are only available locally. If you wish to plan your routes before arriving, the RockFax and the internet are going to be your best friends.
Where can I find the best information online?
Check out the links below for the best four websites with up to date information on the best rock climbing in El Chorro, Spain.
27 Crags
When looking at the topo on a computer, if you hover the mouse over the route name on the route list, the route line will change from red to yellow on the topo. This clearly shows you at a glance where the route is in relation to the rest of the crag and makes locating it easy. There are comments from climbers who have already ascended many of the routes, giving helpful beta on the style/difficulty of the route. Navigating between the different sectors is easy and straightforward. Searching is possible for routes, crags, and sectors.
27 Crags is also available as a mobile app.
Cartowall
This website is available in both English and Spanish. From the topo page, select a route from the route list and the image will zoom in to the specific route with it highlighted in a different colour, and clearly labelled with the grade information. Navigating between the sectors is easy and the website is fully mobile-enabled. Searching is possible for routes, crags, and sectors.
The Climbing Lodge
The Climbing Lodge is a German guesthouse based between El Chorro and Valle de Abdalajis. They have produced some great downloadable topos in PDF format for some of the most popular sectors. They also have a printed guidebook that is available directly from them, and The Olive Branch B&B (more on this in the "Accommodation" section below).
Bernabe Fernandez: Local climber and Multi-Pitch King
Bernabe Fernandez is a local climber who started climbing at 13 years old, back in 1987. He is responsible for many of the multi-pitch climbs. You can find info on these climbs here.
It is best to view his site in Spanish to see the greatest number of route topos and information.
Via Ferrata El Chorro
The Via Ferrata in El Chorro is now proving to be very popular and is a great morning/afternoon activity. It makes a great alternative to climbing and can be done as a group, a couple, or even as a solo ascent. Word of advice: Take a runner/pulley for the zip line! If you don't have one, you can rent one from La Finca La Campana for a very reasonable price. If doing this in winter, allow enough daylight time for your ascent, descent and walk back to the village. Three hours should be enough for most people to complete the entire loop.
Accommodation: The Olive Branch B&B
My fiancee and I lived and worked here for three seasons from late 2015 to early 2018. We absolutely love this place, and Gary and Mel will always give you a warm welcome. If you choose to stay here, make sure to show the dogs lots of love. Nala, Batata, and Sami will give you a warm, fluffy welcome.
Sponsorship
I have not been sponsored by any of the companies listed in this article.