The Bonnie Banks of Loch Lomond
A wintry outing to one of Scotland's most famous lochs.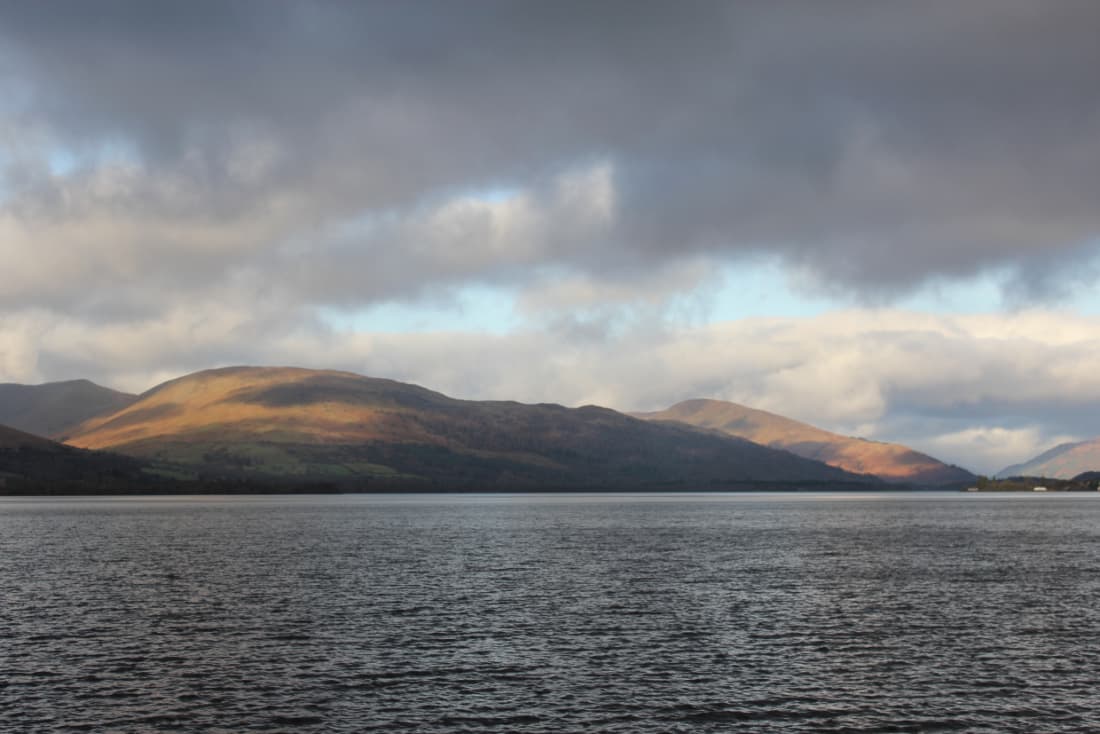 Imagine you're living somewhere a bit lacklustre, like a very average and grungy flat in a bland bit of Glasgow. You're not within easy walking distance of many super nice things and every time you go out, you see a shitload of rubbish, and well, shit. Because weirdly, people just let their dogs use the pavements as toilets and don't bother to clean it up. Come on people!
Anyway, this was my boyfriend and I at the beginning of this year. We were feeling disenchanted by our life in Glasgow. We were living in a flat and area neither of us cared for, and wished we'd found somewhere that was just a little bit more south (I'm talking a few blocks away; closer to Queen's Park), or something in the west end.
We'd just moved from Australia and the novelty of this overseas adventure had worn off a bit and we wanted, rather needed a pick me up in the form of an invigorating adventure, even if only for the day.
The destination we chose was Loch Lomond and the Trossachs National Park. Neither of us had been before and we'd heard from quite a few locals that its beauty far exceeded the more famous, Loch Ness, and was more often frequented by locals than by tourists. It sounded perfect.
We woke up early; it was still dark outside. Which maybe means nothing in winter here, but it was real dark. Night time level dark. I wore layers upon layers as the early-January chill in the air was intense and we were, you know, going somewhere cold. It is Scotland after all. It's always a little cold. Except for the one day earlier this year. Yeah that was nice.
It takes about 40 minutes to get from the south side of Glasgow to Balloch, which is where the bottom of Loch Lomond sits. We started by getting to Balloch, then driving up the east side of the loch. We drove alongside the loch, we drove through the Trossachs and away from the loch, we drove all the way around it, in a big loop until we were back in Balloch again. And wow, it was amazing.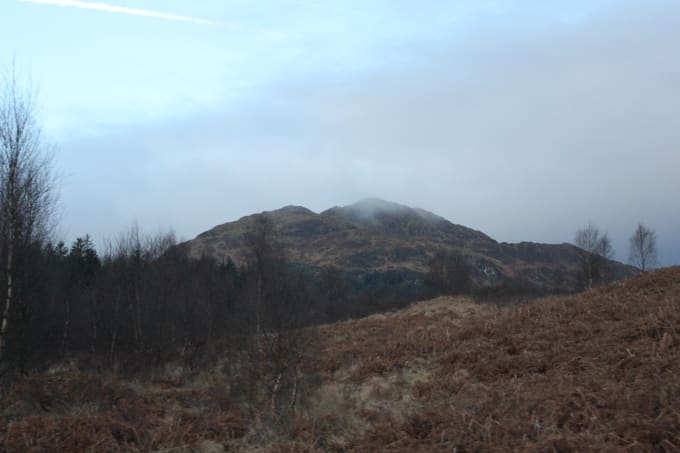 I have this memory of my dad when I was about 12. We were in New Zealand on a family holiday and he was trying to take photos as we were driving along. The only thing was, he was doing the driving. That kind of enthusiasm for the landscape was how my boyfriend and I felt that day.

Loch Lomond and the Trossachs National Park is one of those areas that looks unreal. Your eyes can't quite adjust to the vastness or the height. And your camera will definitely not capture it either. These kinds of places make you feel small, but it a good way. You feel humbled and grounded.
Once we'd stopped gawking at the scenery and made it back to Balloch, we took a loch cruise and geez, it was freezing. I literally couldn't have worn warmer clothes, that was all I had captain and it still wasn't enough. I even wore two pairs of gloves, made obvious by the second pair being fingerless. Fashionista over here.
Despite the icy chill, I felt completely alive and present in those moments. The air was fresh, like almost too fresh. I don't know where Loch Lomond gets off having such delightfully fresh air and that too-perfect scenery. Unbelievable.
The cruise was perfect for seeing the surrounding mountains. When driving, you see them from the side, and at these different angles, but on the loch, you see them front on with nothing obscuring the view, well except maybe other people. Read on.
So there was this couple and as soon as they got on the boat, they set up a tripod that took up the majority of the outside deck bit (some kind of boat term should probably be used here, but I don't want you to think I'm some kind of boat aficionado – it just wouldn't be honest). It was at the front of the boat and they refused to move the whole time. It was a bit inconsiderate, so on behalf of my fellow loch cruising pals, I just stood a little too close to said couple at certain points to psych them out. I'm sure it worked.
While I improved my social skills, my boyfriend found fellow Australians to befriend. Who happily told us that we had made a mistake in spending our savings on traveling before buying a house back home. My most dreaded of all comments.
Here's all I'll say. For me personally, it doesn't make a whole lot of sense to buy a house in an area that you don't like or don't know if you like because you've not been anywhere else. Ya feel me? Personal preference.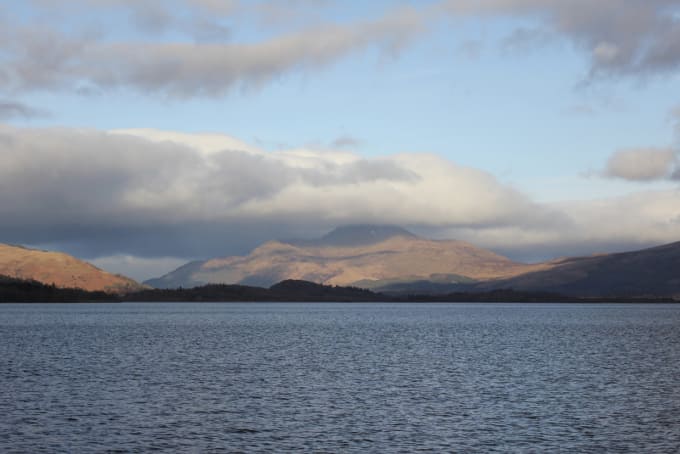 Anyway, upon stepping back onto land, we ate lunch a restaurant near to the loch-side and drank ciders by the wood fire once we finished eating. We then walked through the little town of Balloch. We bought lip balm for our very chapped lips. We patted a friendly dog.
To end the day, we drove back over to Luss. It's a super popular stop in the area, which is obvious by the large car park that is on the outskirts of the town. We parked with a loch-side view and sat there, drinking mugs full of peppermint tea that we'd made that morning in our thermos. It was tranquil and serene and the whole day felt like it was from some atmospheric movie.
Then we drove home and blasted Patti Smith.