Wander is powered by Vocal creators. You support
Leah Sherlock
by reading, sharing and tipping stories...
more
Wander is powered by Vocal.
Vocal is a platform that provides storytelling tools and engaged communities for writers, musicians, filmmakers, podcasters, and other creators to get discovered and fund their creativity.
How does Vocal work?
Creators share their stories on Vocal's communities. In return, creators earn money when they are tipped and when their stories are read.
How do I join Vocal?
Vocal welcomes creators of all shapes and sizes. Join for free and start creating.
To learn more about Vocal, visit our resources.
Show less
The Top 5 Things to Do in Nashville
Visiting music city? Check out my list of top five things to do whilst you're there!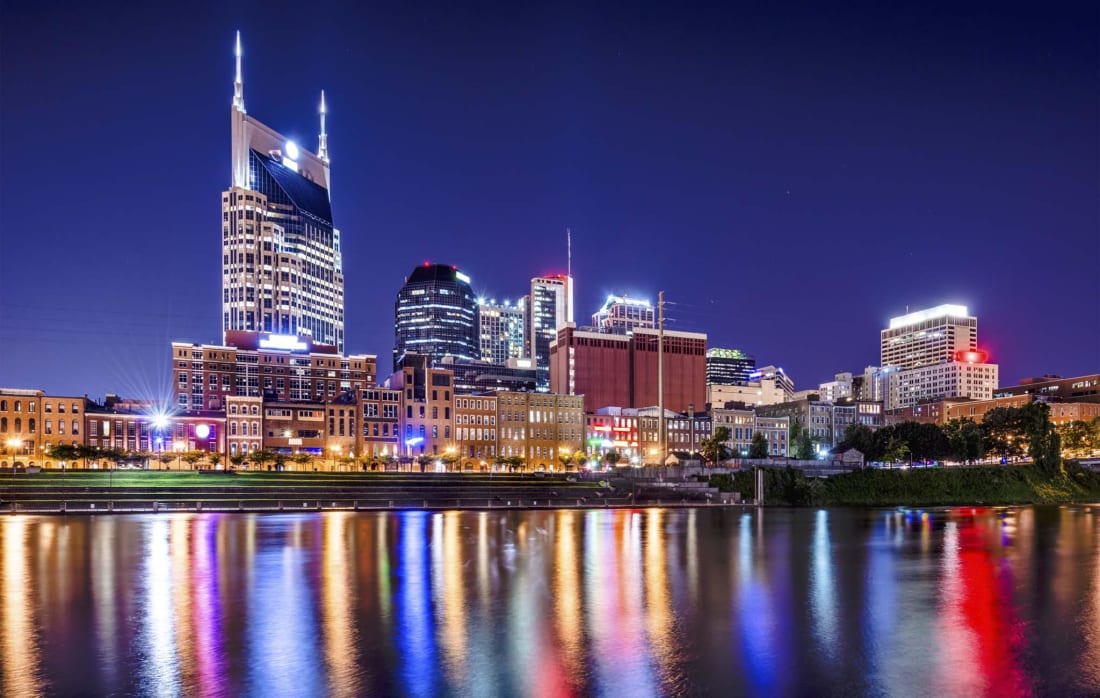 Nashville, Tennessee. The home of Country music. Music City. Nashvegas. Smashville. Nashville is the heart and soul of so many things, and if you are lucky enough to visit you will not be disappointed (country music fan or otherwise.)
I was lucky enough to visit Nashville a few months ago, and whilst I travelled on a budget, I had one of the best weeks of my life in Music City. Check out my take on the top five things to do whilst you're there!
1. Attend a show at The Grand Ole Opry
'The Show that made Country music famous' is the primary slogan of the Opry, and its ninety-plus year legacy is still the heart of Country music today.
A short trip out of downtown Nashville and you reach 'Opryland' where standing tall in the centre is the Grand Ole Opry House. As you enter the house, you can feel the history beaming within. The auditorium, filled with Church pews, is bigger than it seems, and stands testament to it's origins of the Ryman Auditorium. No matter who is on the bill that night, everyone is treated the same, famous or not. Members range from Carrie Underwood, to Vince Gill, to Jeannie Seely (who I was lucky enough to see when I attended) and when you step into that famous circle, you are classed as family. For $100 you can see a show, along with a pre or post show backstage tour, which particularly if you are a Country fan, is something not to miss. The tour includes videos and features of the Opry's history, access to the individual dressing rooms, and your chance to stand within the circle itself—they will even let you sing if you want to. Visiting the Opry really isn't something to miss, and no matter who you see on that stage, you are guaranteed an incredible evening.
2. Go Honky Tonkin'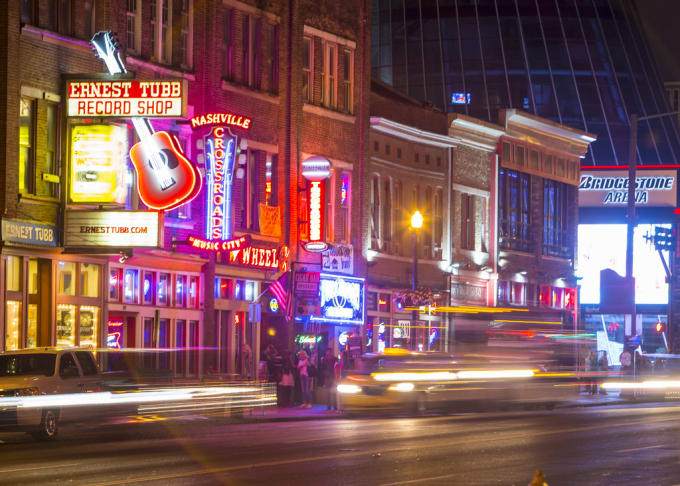 Downtown Nashville really is the place to be, or should we say 'Nashvegas.' Broadway is the definition of 'bright lights, big City' and there is no feeling like the buzz of the street.
Honky Tonk row is full of bars, shops and restaurants of all kinds, where live music is played from dusk till dawn. From legacy venues such as 'Tootsie's' to up and coming bars such as Luke Bryan's "32 Bridge" and Blake Shelton's "Ole Red," there is no such thing as a bad place to go. If you like country music, you will love Honky Tonkin' and the standard of musicianship is like no other I've ever seen. You  can suggest a song they have never heard of, and within 30 seconds they are playing a rendition that you cannot fault—but don't forget your change, though. The band's don't get paid so make sure you leave a tip!
3. Country Music Hall of Fame and Museum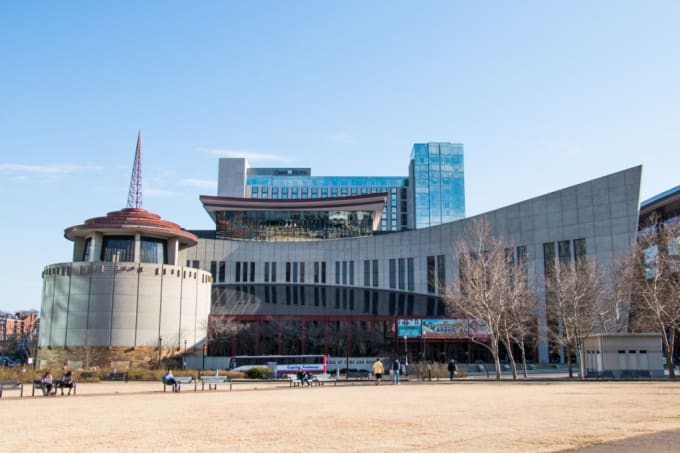 Being inducted into the Country Music Hall of Fame (CMHOF) is one of, if not the highest, honour in Country music. With members including Johnny Cash, Dolly Parton, and more recently Ricky Skaggs and Alan Jackson, the museum plays tribute to those who have influenced Country music within the past, present, and future. 
A Journey through Country Music is a permanent feature of the museum, which immerses visitors into the history of Country, highlighting its origins and the legends that made the genre what it is today. The museum then includes different galleries, in which different artists and decades are featured for a period of time. Current exhibits include "Little Big Town; The Power of Four," "Emmylou Harris: Songbird's Flight," and "Outlaws & Armadillos: Country's Roaring '70s." The conclusion of the tour is the Hall of Fame itself, where plaques of all members are hung in a circle, under the famous Carter family lyrics "Will the circle be unbroken."
General Admission tickets are $27.95, but for an ounce more you can get access to the historic RCA Studio B Tour, where Jolene, Kiss an Angel Good Morning, and over 250 Elvis Presley songs were recorded.
4. Go to a Preds Game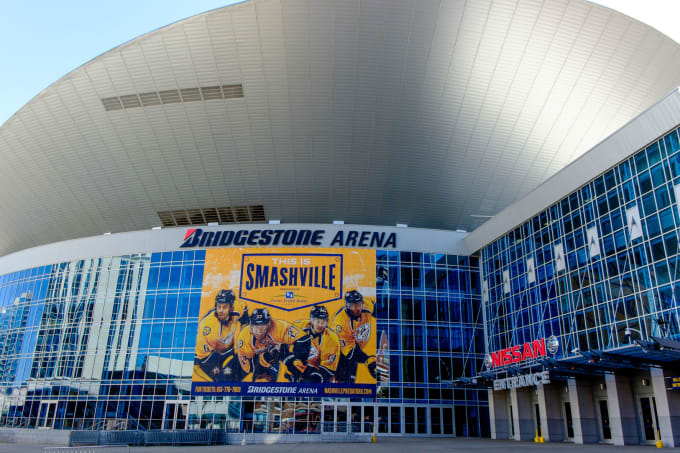 Whether you are a hockey fan or not, going to a Predators game is a must when in Nashville. On game days, the city is a sea of yellow, with fans coming from near and far to experience 'Smashville.'
In recent years, the Preds have gotten better and better in the league, but that's not why you should go watch a game. Firstly, you will have a sensational singer kick off the game singing the National Anthem (you may even be lucky enough for it to be a Country superstar if you attend a playoff game!) Secondly, you will fill immersed in fan traditions, and will find yourself picking up the chants and rituals without a second thought. My favourite one of these being 'I like it, I love it' by Tim McGraw playing every time the Preds score (which is normally a lot!) Lastly, there is no atmosphere like that of Smashville, I truly believe they have the best fans in the world. You will be welcomed with open arms to cheer on their team, and even if you go in hating hockey, I can assure you will leave as a fan. 
If you happen to be in Nashville on game days but don't fancy attending, be sure to get a T-Shirt anyways as the bars along Broadway always have deals and offers on for fans.
5. Visit The Ryman Auditorium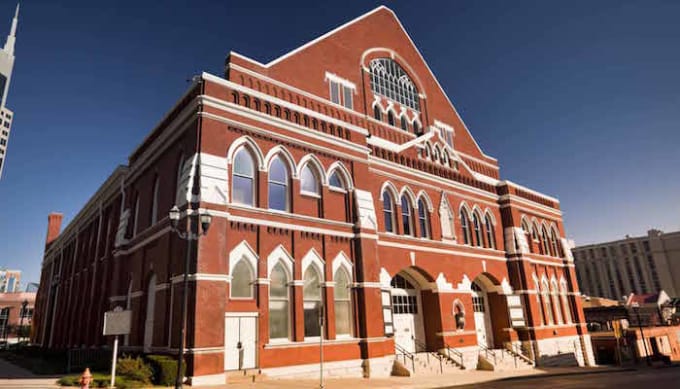 The Ryman Auditorium, better known as "The Mother Church of Country Music" based just off Broadway, truly is the heart and soul of Nashville. The original home of the Opry, the Church's decades old history has been through its fair share of heartache, but continues to be one of the best live music venues in the world.
Artists of all genres play here, and it is considered a "bucket list" place to play for many of them. Legendary live albums by Marty Stewart, Jason Isbell and many others have been recorded at The Ryman, and if you are lucky enough to attend a show there it will be an experience you will never forget. Shows sell out quickly, so if you can't get a ticket, make sure you still visit and take a self-guided tour. With exhibits surrounding the auditorium of artists old and new, and knowledgeable videos about the incredible story of the Church, the history is undeniable, and you can feel it at every corner.
Tours start at $24.95, and if you're romantic you can even buy a Proposal Package to pop the question in the heart of the city.