The World's First Underwater Living Experience
The Floating Seahorse Home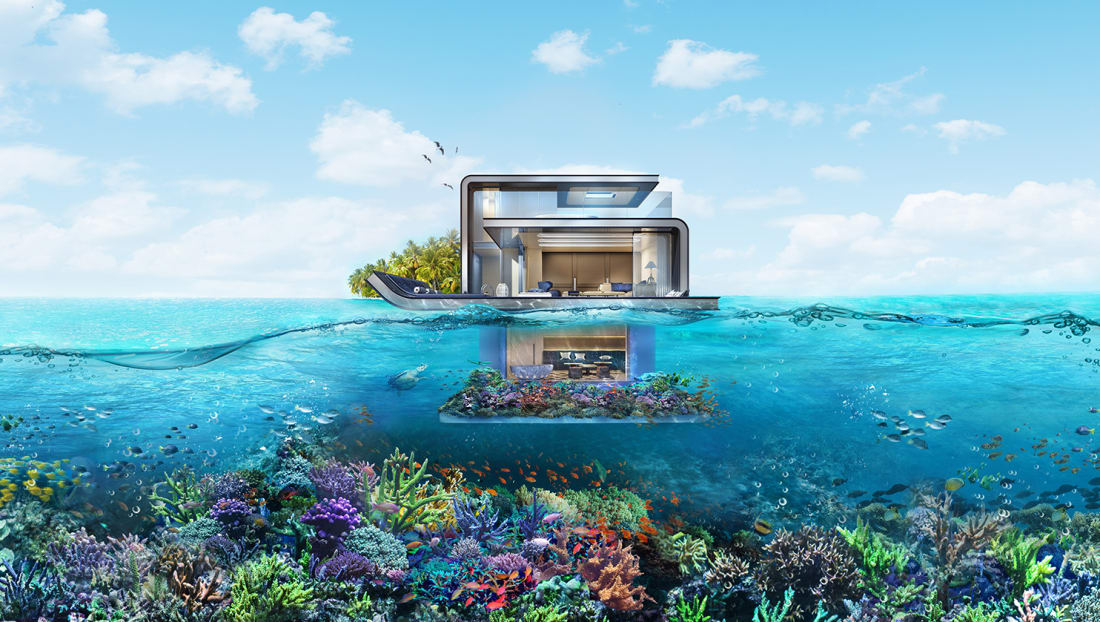 "We do more than luxury. We do the impossible." – Josef Kleindienst, owner of the Kleindienst group, and visionary for what is known as "The Heart of Europe." This is a collection of six man-made islands only accessible by boat, seaplane, and helicopter in Dubai, which they plan to make an iconic holiday destination, and features the best of European heritage, hospitality, and design.

Creation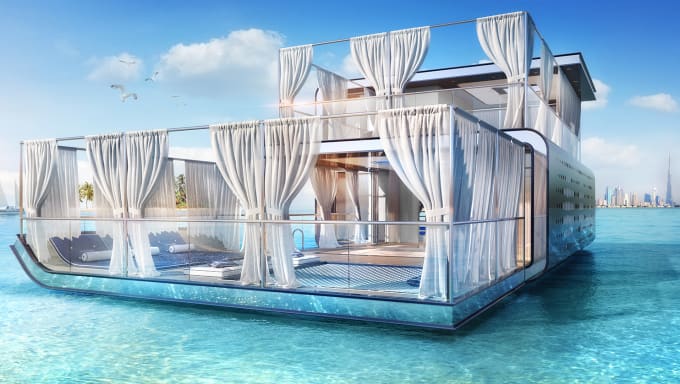 200 consultants and architects from 25 countries spent more than 20,000 hours perfecting the design of The Floating Seahorse.
These $3,000,000 homes feature three floors, with two levels above water, including an area for outdoor entertaining, and one below sea level.
Whilst the views on the shore are certainly striking, the scenes on offer from below-deck are the most impressive.

Editions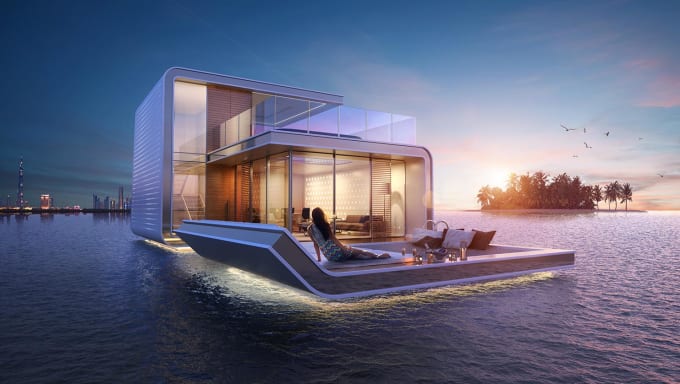 The sea homes come in a variety of different editions, each more luxurious than the last.
The Floating Seahorse:
Pure Edition
The elegant "Pure" design features a luxury interior inspired by modern super-yachts, and is 3,100 square feet.
Not only does each Seahorse home have its very own coral gardens which are a perfect home for seahorses and other marine life, but 100,000 corals have been planted around The Heart of Europe.

The Floating Seahorse: Tzar Edition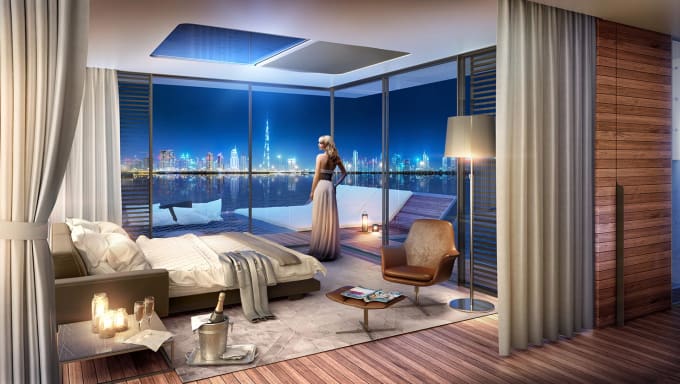 Another option is the Tzar edition, which is the same size but will feature an even more lavish interior inspired by the splendour of imperial Russia.

This version will be located on St. Petersburg Island which is designed in the shape of a heart and takes inspiration from The Maldives.

The Floating Seahorse: Signature Edition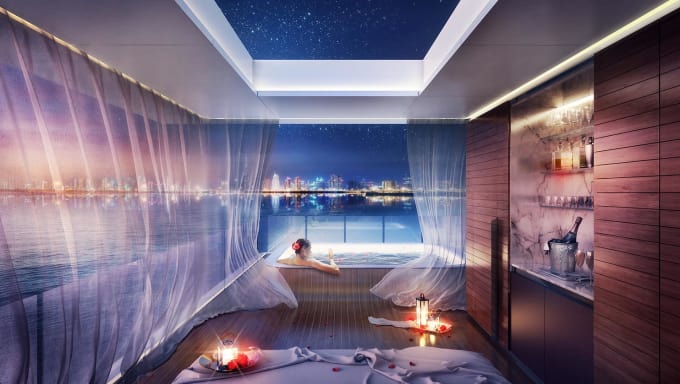 Larger than the previous editions at 4,004 square feet, The Signature Edition of The Floating Seahorse is designed specifically for families with children and groups. Each Floating Seahorse will be home to unique special features, state-of-the-art technology, and climate controlled areas.

The Floating Seahorse: Bentley Home Edition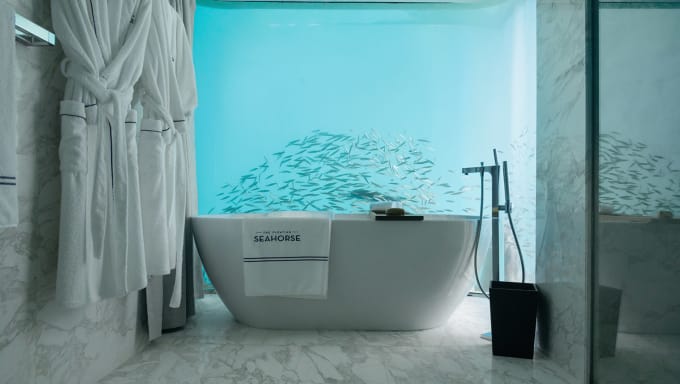 If the signature edition wasn't enough, you can also opt for The Bentley Home edition, which has been developed in close collaboration with Bentley Home to bring the epitome of luxury to your Floating Seahorse.
The combination of modern and traditional interior design with handcrafted furniture inspired by the materials and high quality finishes we associate with Bentley car interiors makes this edition the very pinnacle of contemporary elegance.
The Heart of Europe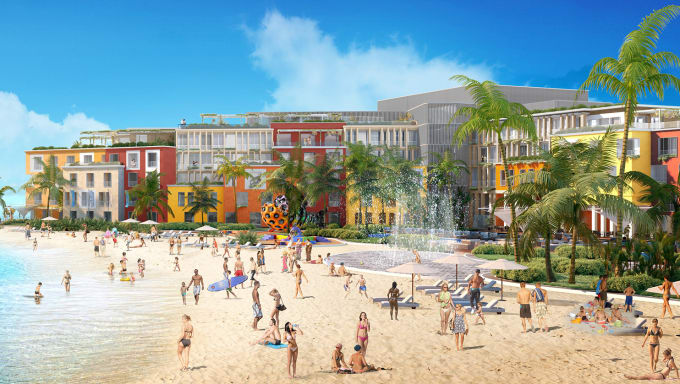 So what exactly will The Heart of Europe comprise of?
The six islands are based on destinations throughout Europe, spread over the islands of Germany, Monaco, Switzerland, St. Petersburg and Sweden, each with their own unique design.

The Heart of Europe is a celebration of the continent's artistic and cultural treasures with each country capturing a different facet of Europe's unique character.

Germany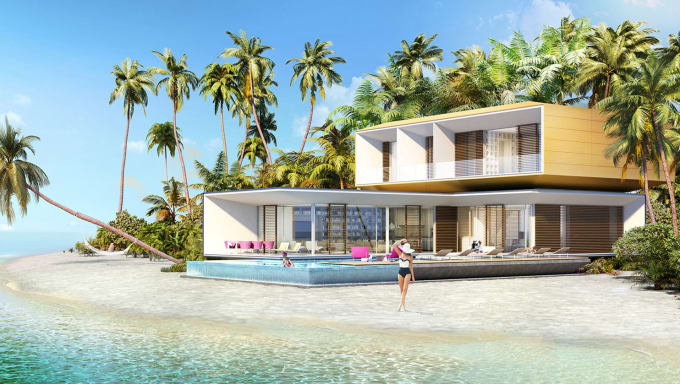 Germany Island will embrace the rich cultural heritage and diversity which Germany and its people are renowned for.
Themed events on the island will include carnivals, Christmas markets, Schützenfest, wine festivals, and the famous Oktoberfest. Guests to the island will be able to savour some national and regional specialities including Eintopf, Bratwurst, Spargel, Sauerbraten, Jägermeister, Kirschwasser, and more.

Monaco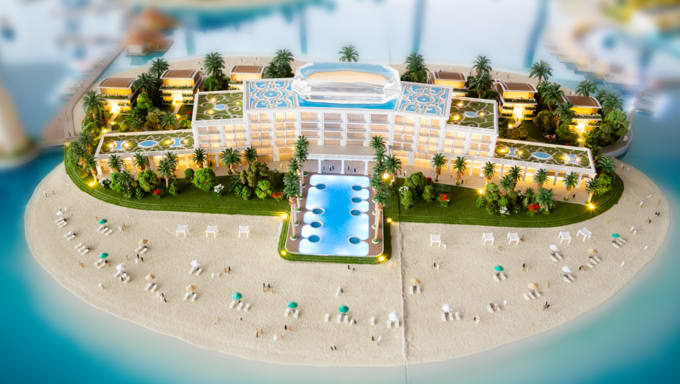 Monaco, at The Heart of Europe, will be characterised by many features from Monte Carlo and boast a beautiful harbour, boutique cafes, restaurants, nightclubs, and more.
Monaco's cuisine is still in keeping with its Mediterranean origins and guests to the island will be able to enjoy the finest specialities and regional variations including Barbagiuan, Fougasse, Socca, and Stocafi. Events on the island calendar will include charity events, art festivals, and opera.

Switzerland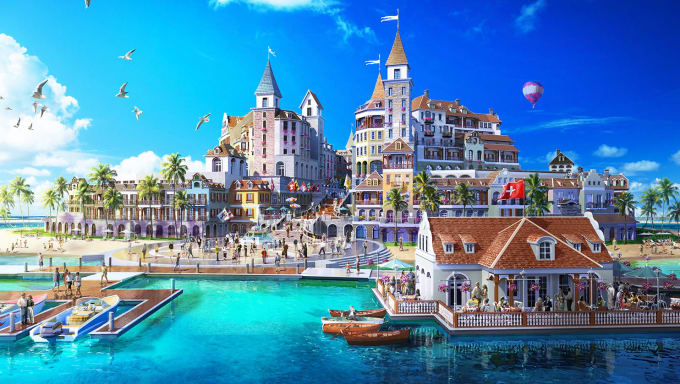 Switzerland Island in Dubai will be home to a luxury six star hotel. Special features on the island will include a climate controlled elevated plaza, a permanent circus, a mountain spa, indoor climbing facilities, a courtyard with Swiss-themed retail, private beaches, and swimming pools.
The island will be full of Swiss culture and architecture. Guests visiting the island will be able to enjoy snowy streets, a spa experience set amidst natural leafy surroundings, and a variety of sports activities.

St. Petersburg Island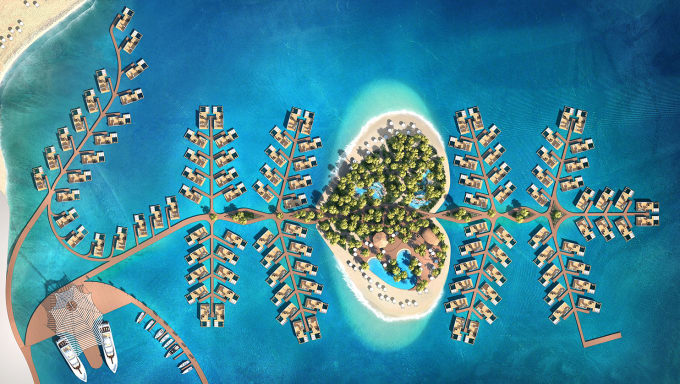 Inspired by the Maldives, St. Petersburg will be surrounded by the Floating Seahorses which will be connected to the island and its luxurious facilities via jetties.


During the year, St. Petersburg Island will feature traditional and cultural events we know from the famous city's culture and heritage. Events will include celebrating The White Nights Festival, the very best of classical ballet, opera, and music. Guests to St. Petersburg will be able to savour traditional food and drinks.

Sweden
Though Sweden Island only features ten luxury properties, during the year it will host authentic Swedish-themed events and celebrations such as Midsummer, National Day, St Martin's Day, Walpurgis Eve, Saint Lucia, and crayfish parties.


The island will celebrate the best of Swedish film, music, and arts. During these popular cultural events, guests will be able to enjoy traditional Swedish delicacies.

Will you be visiting?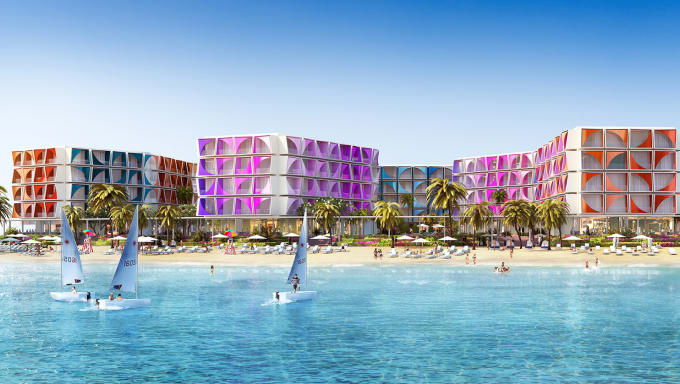 "The Heart of Europe in Dubai will be a truly unique holiday destination providing an authentic experience of some of Europe's most charming and timeless features. The six stunning islands will be home to a variety of fantastic hotels, climate controlled plazas, authentic European cafes and restaurants, boutiques, a plethora of quality live entertainment and so much more! Dubai is synonymous with innovation, ambition, excitement and intrigue and The Heart of Europe will be another iconic first for the city with a forward thinking vision!"
Josef Kleindienst, chairman of The Heart of Europe.
For more about the Heart of Europe and the homes for sale, see their website here.