Tourism in Carmel, CA
Carmel Calling: Lovely Tourism Delights Await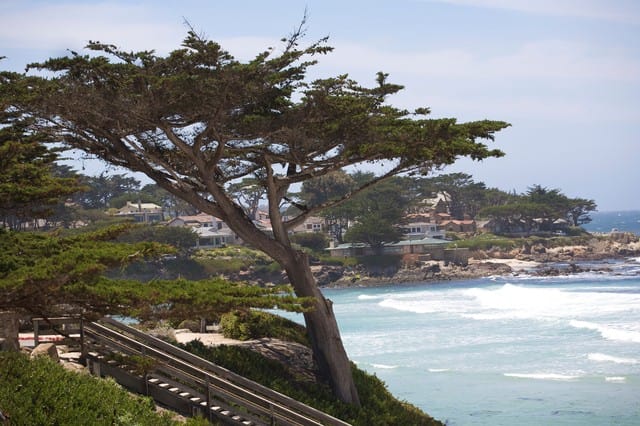 I adore Carmel because it is so walkable. You can park the car and part ways with it for much of the weekend. It is in some ways the jewel of Monterey County. The downtown is full of tasting rooms, it is easy to get to the beach and there are some great restaurants. And the hiking at Pt. Lobos State Park offers some astounding views.
As one of my best friends lives near here I have a chance to head down frequently in the last decade I have lived in San Francisco. When I arrive down here the Cheese Shop is calling my name, so I head over for picnic supplies and lots of stinky cheese if it is a good day to have lunch on the beach along the Pacific Ocean.
If the weather is inclement or I am just longing for a little humus and Middle Eastern cheer, I head to Yafa, a great restaurant downtown that features music and dancing at night. The atmosphere is really infectious. I adore Teta's Eggplant Delight, a massive dish of eggplant with tomatoes, onions and garlic. The great family behind this restaurant also owns Dametra Café down the street. Make a reservation has both places are small and fill up.
This poodle is ready for lunch.
Carmel is also home to a great, new Turkish restaurant called Artemis. The eggplant meze dip with bell peppers is divine. I also loved the kofte beef meatballs. The Hofsas House is one of my favorite places to stay and each room is different. If you are lucky the owner Carrie Theis might even welcome you with a bottle of wine and a cheese plate in your room.
Between bites you can check out some of the art galleries that line the streets near Ocean Avenue, there's even one featuring the art of Dr. Seuss. It is also a super-dog friendly dog so canine companions, as pictured are welcomed with treats and water bowls almost everywhere.
Wine Tasting Around Town
Downtown Carmel is home to more than a dozen wine tasting rooms that are almost all easily walkable. The Tourism Commission also sells handy-dandy ten-ticket passes which are great for two people to while the afternoon away. They also come with a discount coupon to purchase wine at the winery of your choice.

Some of my favorite tasting rooms are Caraccioli Cellars, which has lovely sparkling wines. Another favorite is Dawn's Dream, where her Rachel wine—which is named after her daughter—is soft with cherry and herbal flavors. Almost all the winery tasting rooms are near the main drag Ocean Avenue.
A little more off the beaten path is the Carmel Valley, directly inland from the town of Carmel-on-the-Sea. Georgis is a new favorite of mine and I loved their Cabernet Franc and Pinot Grigio. They also have a beautiful garden where you can sit out and taste and order pizza from their sibling restaurant across the street.
Bernardus, which also makes some good wines, is near this stretch of tasting rooms. I also loved Roux, where you can enjoy grilled octopus and crunchy brussel sprouts as well and abundant sunshine in their big garden. Chef is French so you can enjoy a nice selection of French, as well as the local, wines.
Pt. Lobos is a beautiful state park.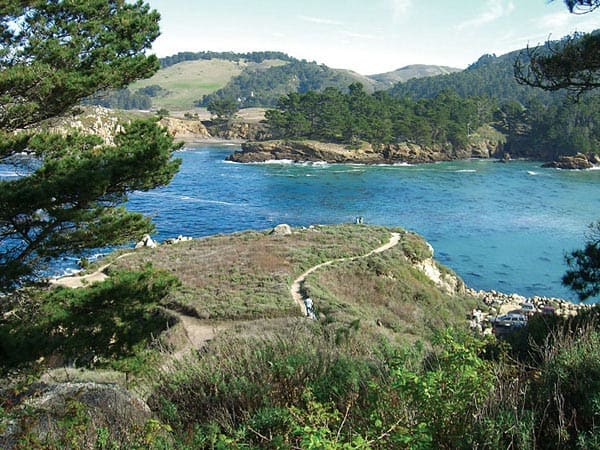 After lunch if you want to burn some of it off you can head to Pt. Lobos State Park, which is back towards the ocean. The park has various trails and some of the best views I have seen in any state park in California. Big Sur, is only a touch down the road and well-worth the drive.