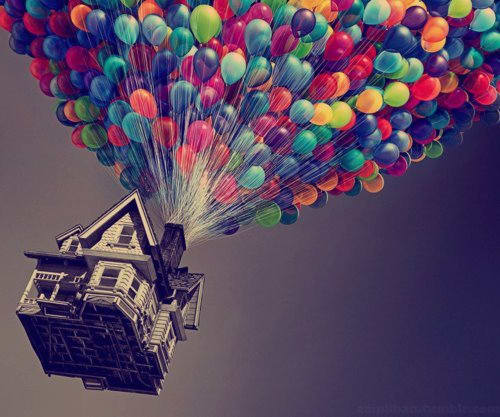 It's an oral presentation that I had for college. I felt like I could share it to you guys. :) It's an informative and formal text.
Hi, everyone. Today, I'm going to talk about three aspects of traveling, but more precisely about how traveling can affect us.
First of all, traveling can push your limitations. When you're planning on going somewhere, it means you are ready to leave your comfort zone for a while or forever. Why does it push your limitations? Because by staying in the same place for an extremely long period of time, you are limiting yourself to your familiar surroundings. So, for instance, you decide to go to Malaysia, a whole new country for you. Everything there is new to you, from its people to its environment. You will have to use new transportations, stay in a new place, and try other different things that will bring new feelings and emotions to your life. Furthermore, being in a new place might bring you to try activities that you would never have done in your former habitat. For example, activities such as skydiving, exploring the sea, and much more.
Secondly, traveling makes you learn about yourself, your personality, and helps you overcoming many of your weaknesses. For example, you go to Italy, where you get to discover new places, new cultures, new people, and new languages. You are a curious person who is dying to learn Italian, but, unfortunately, you're also a shy person and you're nervous around other people. But since you're traveling to a country you are unfamiliar with, you are forced to communicate in some way with its population in order to get your way around, which eventually helps you get rid of your shyness.
Thirdly, traveling gives the opportunity to do something that will not only bring changes in your own life but also in the lives of others. This is possible if you leave for a business or humanitarian trip. There are many people who have made a difference in poor countries by helping in many bad situations. Let me give you the example of what Maureen Dowds did. She was a retired physical education teacher and she always loved helping kids. So, she joined the Rwanda project and helped make a difference in many kids' lives. Those who would be alone and who have disabilities are now being accepted by the community. Making a difference is rewarding not in a materialistic way, but a more emotional way. It's worth a shot. Those children who had such hard lives were able to smile because someone decided to change their own lifestyles in order to help them.
The final point is that traveling can help you meet your family. We all have for sure some family members that are across the world, for example, your grandparents, aunt, uncle, etc. So, traveling is a great way to get closure with a family member once in a while. Traveling does not always have to be on a plane. You can travel by taking a car, train, or bicycle depending on the distance and where. For instance, last summer, I went to Bangladesh to see all my family members that I have never met and it brought me closure. It was an amazing experience to spend time with my bloodline.
To conclude, you can see that traveling definitely affects us in many ways. It brings up new capabilities, new personalities, new values, and closure. Traveling is the best thing for everything. If only it was free and we could learn and see so much from different parts of the world. Seeing new things is mesmerizing!
Thank you!