Travelling to Prague on a (Student) Budget
Live like a queen for less than $3000.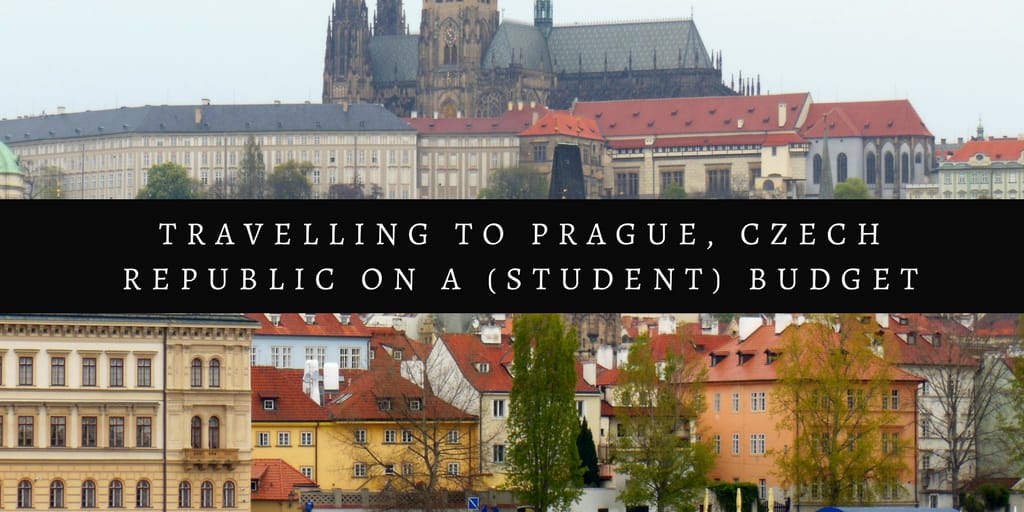 In September 2017, I travelled to Prague, Czech Republic for two weeks. I was specifically going for a course for university, but I still was privy to all the sights and sounds of Prague. I was lucky that included in the cost of admission to this program was my room and lunch every day, but I had to pay for everything else. Prague isn't an expensive city per se, but it definitely helps to know some tips and tricks to travel that only a (broke) student would know. With the cost of the program and my flight, along with all the other sightseeing and food things I did in Prague, I spent a total of $3027 Canadian. Not bad for a full two weeks in the city!
Bring clothes that you can wear more than once.
While it is more Instagram-acceptable to wear different clothes every day, doubling up on pants, sweaters, and heavy clothing will cut down on the amount of clothes you have to bring. This will allow you to have a smaller bag which is easier to bring around places in the city if you are staying at a hostel within the city's core.

Use the transit system.
Prague is connected by a tram system that is fast, reliable, and cheap. I bought a 30 day pass for $30 Canadian and could travel anywhere without issue. If you want to get the most out of the city, be sure to get a tram pass and use their system. Don't waste money on taxis and Ubers (especially since every Uber I took got lost).

Buy groceries.
If you are planning on staying for more than four days, don't eat every meal out. While there are some great restaurants that are relatively cheap (more about those below), you can save money by purchasing in bulk. There are some great markets that have a little bit of everything: fresh food, souvenirs, and some even have entertainment!

Don't waste money on sightseeing.
Like most major cities, Prague has a wide variety of sightseeing tours and a Hop On-Hop Off bus route. Trust me when I tell you they are not worth it. There is a lot of history in Prague, but the majority of it can be found through quick Google searches or reading plaques. If you really want the experience without paying the price, just join in on a walking tour when it comes through the Old City Square. No one will know the difference. Additionally, the major tourist hot spots are all free. See gardens, heritage, and culture for, well, nothing.

Hostels are your BFF.
If you want to splurge for one night in a fancy hotel, go for it. But the hostels in the city are safe and right in the heart of the action. The best part? They are really cheap. Always do your research before booking, but you can find some cheap places to stay that keep you close to the places you want to be.

Don't eat in old town.
One of the best things I did before going to Prague was downloading the Foodie Map. This interactive map downloads right to your Google Maps and shows you a variety of places to eat, the type of cuisine to expect, and the price range. The Foodie Map also tells you the best time to go to the restaurants so you don't hit the rush. My recommendation would be to call and make reservations. Especially if you want to go to Café Savoy, which has the best breakfast I've ever had—call them before you even book your trip so you will be sure to get in!

Splurge on what you love.
All this isn't to say you should never splurge on anything when travelling. Do you love the orchestra? Go see a show at the National Gallery. Do you want to travel to Franz Ferdinand's homestead? Take a day trip! Want to sit in a bath tub full of beer? Go to a beer spa (yes, those are a thing and they are really awesome). Make a list of the sights, tours, restaurants you have to eat at before you go and budget them into your spending. As long as you know what you want to spend your money on, don't feel bad about larger spending.

Set a cash budget.
When budgeting, do it on a daily basis—and in cash. Tell yourself how much you are allowed to spend every day, put it in cash in an envelope, and label it for the day you will spend that on. It is so difficult to know how much you are spending if you are putting everything on a credit card (and not every place in Prague accepts credit!), so taking cash is the better alternative. But exchange your money at the airport: you will get more for your money than in your home country.