Ultimate List of Travel Movies
Travel movies may be hilarious, epic, or tragic, but, when people search the landscape of cinema for the best of them, they very often uncover these gems.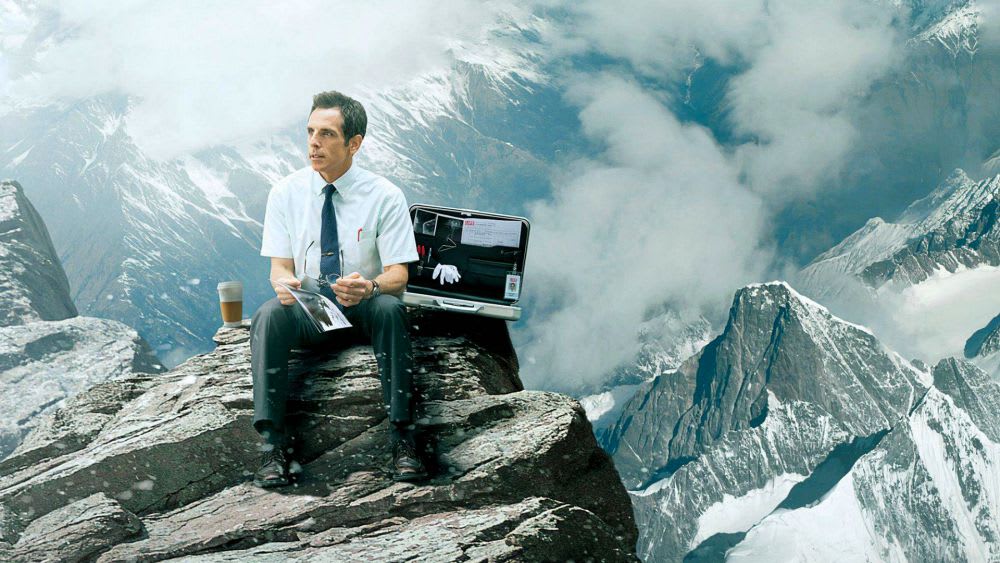 Some of the earliest stories written told of heroes traveling to new vistas; it should be no surprise that so many travel movies have been released. Each film tackles different elements of travel. Sometimes, traveling can be a wacky trip to some destination. Other times, it's a spiritual and emotional experience. And then it can be a hollow, tragic notion that leaves everyone miserable.
There are so many great ones that it may be hard to figure out which ones are the best. Travel movies may be hilarious, epic, or tragic, but, when people search the landscape of cinema for the best of them, they very often uncover these gems. To create the ultimate list of travel movies, one must travel deep into the landscape of cinema. Let's take an adventure.
Thelma and Louise (1991)
Being on the run – one of the great American fantasies. There are fewer things as American as rebels without a cause--out on the road without a destination.
Thelma and Louise (Susan Surrandon and Gena Davis) star as two women out on the run across the American south, pursued by a detective hot on their trail.
This Ridley Scott classic (yet another entry in Scott's expansive filmography) showcases some beautiful landscapes. While it is a crime film, the theme of escape and travel really inspires you to hit the road by the time that climactic, famous final shot hits the screen. Easily able to rank in the ultimate list of travel movies.
Easy Rider (1969)
"We blew it."
Two bikers, played by Peter Fonda and Dennis Hopper, take a ride to New Orleans after finishing a drug deal, hoping to reach the city in time for Mardi Gras. Along the way, they travel through hippie communes, pick up a drunk (Jack Nicholson), and witness the American dream. And, along the way, prove good enough to belong on the ultimate list of travel movies.
Easy Rider is the quintessential reaction to the 60s. This subversive film depicts America as a failed promise. While the adventure itself is something of a fantasy for many Americans (full of bikes, drugs, and rock'n'roll), it also exposes the failed disaster of the country, of ruined lives and failed dreams.
It also happens to be quite amazing.
Little Miss Sunshine (2006)
This Academy-Award winning road trip film features a road trip to a child beauty pageant in a cheap, yellow vehicle. An 800 mile trip from New Mexico to California, the voyage forces an extended family to stay stuck in a tight little vehicle, they are forced to get along with one another, leading to a climax involving uncomfortably hyper-sexualized children and family love.
Alan Arkin won an Academy Award for his role as the grandfather, but everyone in the movie really shines. It's at once funny and touching, capturing the feeling of family bonds in all its ridiculous and sentimental glory.
Harold and Kumar Go to White Castle (2004)
One of the great stoner comedies, this next contender for the ultimate list of travel movies serves as the beginning to the Harold and Kumar saga, which starts with two friends wanting White Castle. Of course, they can't just drive down the street and just buy some White Castle. Their journey is interrupted by weird creepy farmers, sororities, and, of course, Neil Patrick Harris.
It's almost a college tradition to go out with friends to get crappy food to eat. This takes that almost mundane trip, and turns it into a quest. Into a saga. It is one thing to take a long, 800 mile journey and make it grand. It's another to turn a quick ride down the road into a journey of fantastic proportions.
Crossroads (1986)
The Karate Kid himself Ralph Macchio stars in this film as a Juliard student obsessed with the blues. He tracks down an old blues legend in a prison, and asks to learn his secrets. The legend, Willie Brown (Joe Seneca), tells Macchio's character about a secret, lost song, and promises to tell him it if Macchio breaks him out of jail and brings him to Mississippi.
The ensuing voyage across America leads to self-discovery as both characters inspire the other to reach their dreams. The dreams of the youth and the memories of the distant past co-align in this masterful film.
Are We There Yet? (2005)
This family comedy starring Ice Cube is one of the quintessential 2000s family films. And another entry in the ultimate list of travel movies.
Ice Cube is a player trying to get with a business woman. Everything seems to be going smoothly until he meets his girlfriend's kids. Ice Cube and kids don't exactly mix. So, of course, he has to take these kids to Vancouver, which leads to some hilarious, family friendly hijinks, and a heart-warming message about family.
This highly successful children's movie made enough money to warrant a sequel. This film takes all the emotional intensity of your regular travel films, and boils it down into a family friendly package.
The Secret Life of Walter Mitty (2013)
This beautifully shot film stars Ben Stiller as Walter Mitty, a staff member on Life. He fantasizes about going on epic adventures, but has resigned himself to living his life out in an office cubicle. The magazine is being shut down, and, for the last issue, an eccentric photographer (Sean Penn) sends Mitty a photo that summarizes the meaning of "Life"... but the photo is missing. So Mitty travels across the planet to hunt the photographer down.
While this film received a mixed critical reaction upon release, audiences responded strongly to this beautifully shot movie about an every-man traveling across the country. One key highlight of the movie is a sequence in Iceland involving catching a helicopter as David Bowie's "Space Oddity," plays in the background. It all leads to an almost poetic finale. A must-see film.
The Lucky Ones (2008)
Another film that earned critical dismissal upon release (though Roger Ebert praised it) that audiences received strongly, The Lucky Ones is an off-kilter road trip film featuring three characters who share a ride across the country when their flights are all delayed due to unforeseen circumstances. The characters bond along the way, and learn about one another as they drive onward toward their destination.
This film stars Michael Pena, Rachel McAdams, and Tim Robbins – three terrific actors that really put their all into this often subdued but emotional trip across America. None of the problems in this film are too out-landish. The characters just take on life's experiences, and deal with it. It's almost refreshing to see a travel film this grounded in real issues. And, for that reason, it is a surprisingly simple and straight-forward entry on the ultimate list of travel movies.
On the Road (2012)
This adaptation of Jack Kerouac's novel features Sam Riley as a writer who, along with his friends, kick off on a road trip to find inspiration--to find the truth of life out there on the American frontier. They end up meeting tons of odd characters, smoking a lot of pot, having tons of sex... all in pursuit of "it."
This romantic voyage paints a simultaneously cynical and vivacious. Oddly enough, Sam Riley, despite being the main actor, is out shined by all his costars, most notably Garret Hedlund. The film is beautifully shot, poetic, and subversive in some pretty fantastic ways.
National Lampoon's Vacation (1983)
Though often overshadowed by its Christmas-themed sequel, National Lampoon's Vacation remains one of the greatest travel films – so, yeah, we're adding it to the ultimate list of travel movies. Chevy Chase plays the patriarch of the Griswold family, who aspires to take his family to Wally World, "America's Favorite Family Fun Park." Naturally, nothing goes right, and hilarity ensues.
Directed by Harold Ramis (Ghostbusters, Groundhog Day) and written by John Hughes (The Breakfast Club), this film captures that nostalgic glimmer of the family trip while also adding a dosage of cynicism toward childhood that only the 80s could provide. It's excessive, over-the-top... and incredibly funny.
Sideways (2005)
Paul Giamati may be one of the most underrated actors of this generation. Here, alongside Thomas Haden Church, he sets off on a trip to wineries to escape the mundanity (and in Giamati's case, the crushing melancholy) of life.
Unlike other films listed here, Sideways is more concerned with the destination than the voyage. It emphasizes the need to get away from life's problems for awhile, but also shows the reality that life's problems don't go away just because you leave. Sideways is billed as a comedy, but it feels a little too melancholy to leave you laughing. But I feel no regrets ranking as one of the many aboard the ultimate list of travel movies.
Y Tu Mama Tambien (2001)
Alfonso Cuaron has become a bit of a big deal in the Hollywood scene. I argue that Children of Men is his greatest film, which is a bit of a travel film as well, but the first of his films that garnered critical reception is his modern classic Y Tu Mama Tambien.
This foreign film features two friends who go on a road trip once their girlfriends leave for Italy. They travel with an older woman in her twenties around Mexico, having tons of sex and drinks all along the way. All to the backdrop of Mexico at the peak of a political upheaval.
This film is not a light sex romp. This film uses sex and drinking to expose the superficial naivety of youth. This avant garde film paints a cynical picture of adolescence and the bonds between people. This film is explicit, but it is not exploitative. Like Sideways, this film portrays the futility in escaping from life's problems by traveling, only there is nothing funny about any of it. This magnificent film is not the sort of thing you watch for fun.
The Motorcycle Diaries (2004)
Ever since Easy Rider, riding across the country on a motorcycle has become something of a male fantasy (ironic, since that film was supposed to be a bleak portrayal of a failed American dream). This might be why so many Americans responded to this foreign biopic – one that, you guessed it, is part of the ultimate list of travel movies.
The film depicts the real story of Ernesto Guevara (later known as the Marxist Revolutionist Che Guevara) as a young man, traveling across South America. Along the way, he sees poverty first hand, which shapes his political perception in a way that will, in the years to come, revolutionize the world.
The film depicts a very pro-socialist message, which may make some viewers uncomfortable. Yet, in so many ways, it shows a voyage through the poorest parts of the planet, displaying true suffering, and how witnessing that can drive someone to new heights.
The Blues Brothers (1980)
This is the best road trip movie. Period. The rest of the ultimate list of travel movies? Build up for this.
John Landis (An American Werewolf in London) directs this brilliant comedy starring the late-John Belushi and Dan Aykroyd as their famous titular Saturday Night Live characters. The two characters set off on a mission from God to save an orphanage from foreclosure by raising money. To do it, though, they need to bring the band back together. All the while, they're chased by a series of crazy characters – from Princess Leia, Aretha Franklin, and the police. Hilarity ensues.
This is one of the great 80s comedies. Everything about this movie is perfect. It captures every zany element of the travel movie perfectly, culminating in one of the greatest chase scenes ever put on screen. Some of the greatest comedic actors ever (John Belushi, Dan Aykroyd, John Candy) plenty of musical cameos (Aretha, Ray Charles, James Brown), and all culminating in one of the most over-the-top police car pile-ups in cinematic history. It's so good that Chicago has statues devoted to this film. This is a must-watch movie. Period.