Unusual Vacation Ideas You Might Want to Try Out
Are you bored of the same old trip to the beach? Then try these unusual vacation ideas.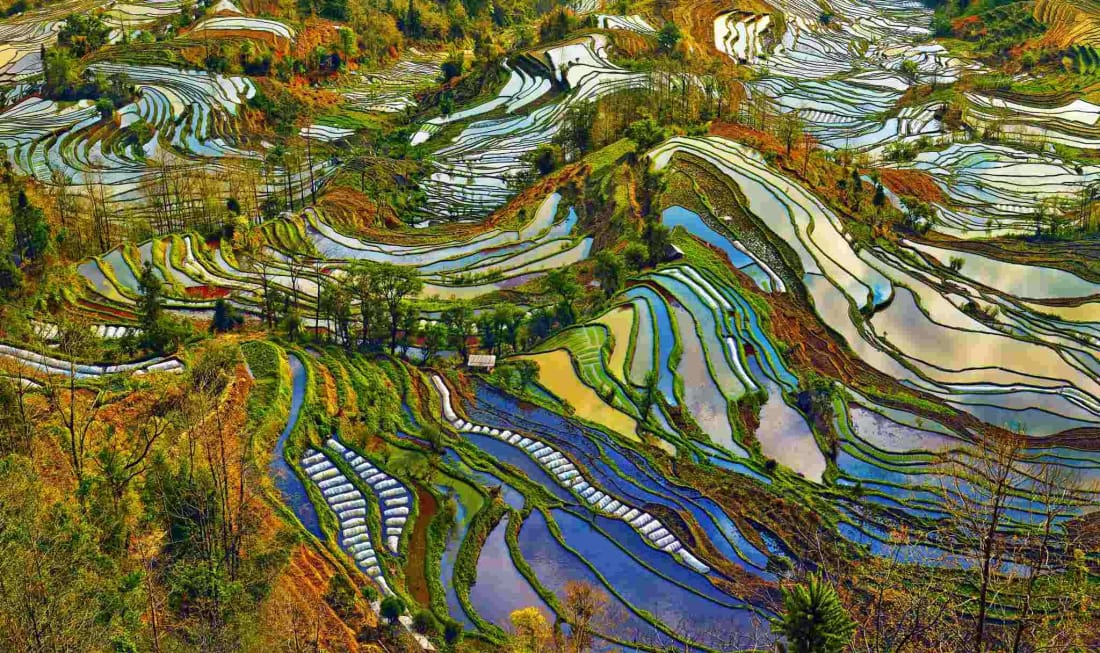 Going to these destinations will add excitement to your life and cause you to go out of your comfort zone. Instead of just relaxing in the sun, you can be riskier and try something new. These unusual vacation ideas will give you priceless memories and make for wonderful stories. You can also take exquisite photos at each of these sights.
Ithaa Undersea Restaurant, Maldives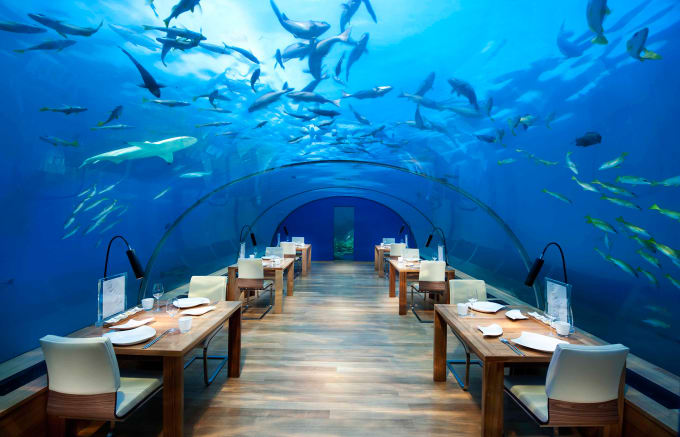 Ithaa means mother-of-pearl in Dhivehi. This restaurant is located five meters below sea level at the Conrad Maldives Rangali Island in the Republic of Maldives. It's one of the most surreal places you can visit. This one-of-a-kind restaurant will leave you speechless since it has 180-degree panoramic views of the coral gardens. At this restaurant, you can have contemporary European food in a six-course dinner menu. This is a high-end restaurant so expect meals such as caviar, a luxury meal once considered a "poor man's" food. You will not be sorry traveling to the Republic of Maldives and eating at this extravagant and breathtakingly beautiful restaurant.
Pamukkale Thermal Pools, Turkey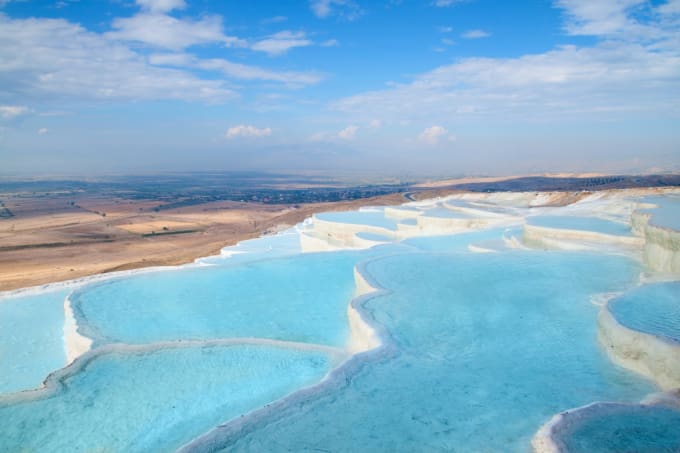 Seeing the pamukkale thermal pools in Turkey is by far one of the most unusual vacation ideas. These remarkable and gorgeous pools are filled with natural hot spring water. You can relax and swim in these astounding pools. They are multi-level and very impressive. You will be in shock when you see these magnificent thermal pools.

Icehotel, Sweden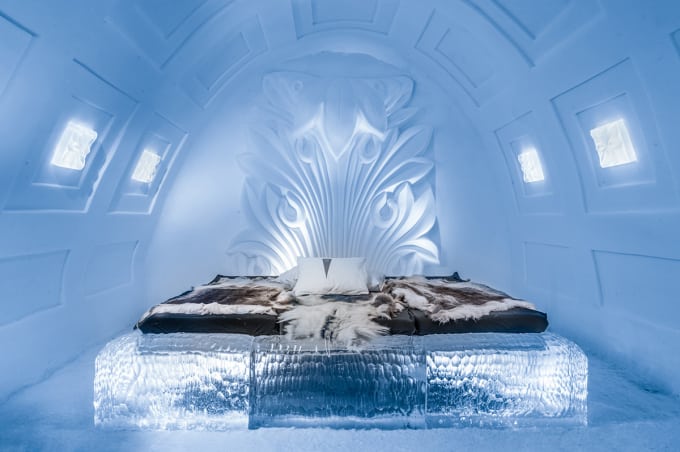 This hotel doesn't have the name "ice hotel" for nothing. It is located in Jukkasjarvi, Sweden and is approximately 124 miles above the Arctic Circle. This entire hotel is made of ice, even the beds, so if you don't like cold temperatures, then this might not be for you. However, if you are risky and enjoy igloos, this is the place for you. The hotel has a church, a main hall, and an extensive ice bar with champagne and an ice gallery. This hotel is open year-round and cooled by solar panels when it's warm outside.
Kakslauttanen Arctic Resort, Finnish Lapland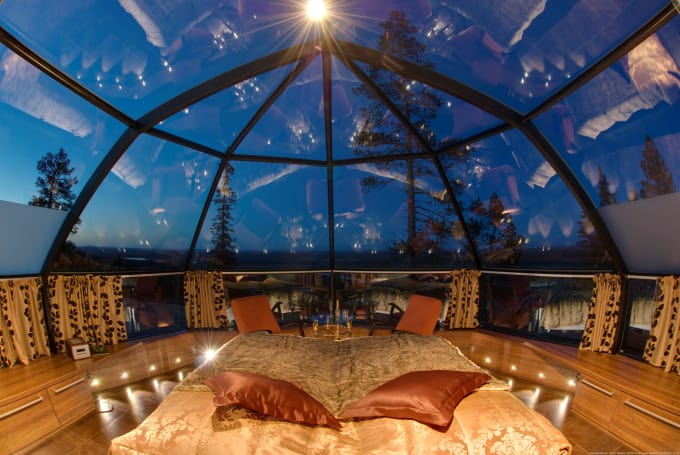 This astonishing hotel is 250 kilometers north of the Arctic Circle. You can easily see the northern lights from their glass igloos. These igloos can accommodate a large group of people or just you and your partner. It's your decision. The igloos include essentials such as beds, showers, and toilets. They are available during the entire northern lights season from the end of August to the end of April. Staying in these glass igloos is definitely one of the most unusual vacation ideas. It's not every day you get to come so close to nature and sleep in an igloo. They offer a variety of different igloos, such as snow igloos and kelo-glass igloos. Also, they have log chalets, which look like old fashioned log cabins. None of these places offer entertainment, such as televisions and computers, or even items such as a dishwasher, so you might need to adjust a little bit. However, they do offer saunas and fireplaces. So you can enjoy the beautiful scenery and rest by the fireplace. Before you visit this hotel, it might be a good idea to know about the Finnish culture so you don't have culture shock.
Giraffe Manor, Nairobi, Kenya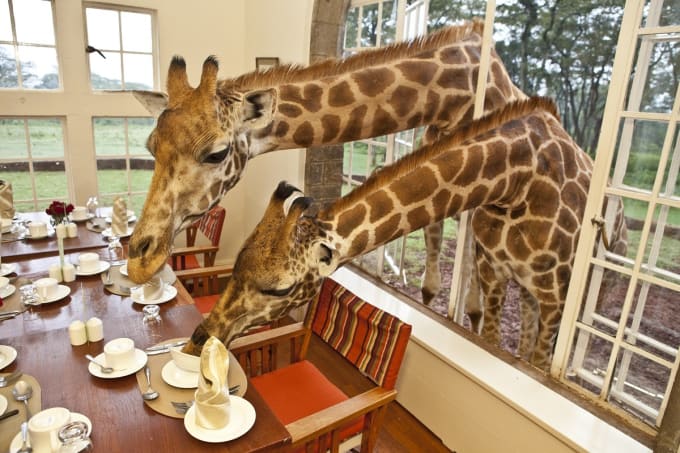 Going to this hotel is one of the most unusual vacation ideas since you will come into very close contact with giraffes. While staying at this hotel, you can actually interact with giraffes and feed them. You will feel like you're on a safari while being at this hotel since you can be inches away from giraffes. It's a once in a lifetime experience and is bound to bring out your inner adventurous side.
The Wave, Arizona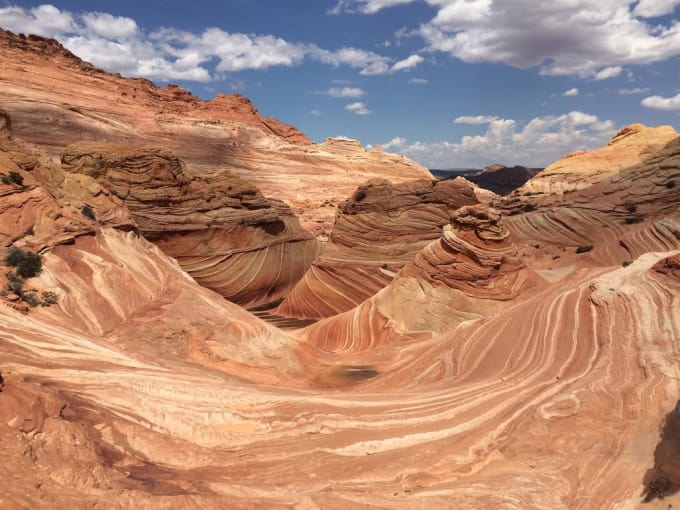 Do you love climbing and exploring new places? If so, then you need to see The Wave located on the Utah-Arizona border. This beautiful 5.2 mile round trip hiking trail is a great place to get exercise and take wonderful pictures. It's hard to find a place as gorgeous and peaceful as The Wave. In order to hike The Wave, you need to get a permit. Only 20 people are given permits to hike this trail every day. Its exclusivity and quietness make it a very attractive vacation destination.
Leshan Giant Buddha, Sichuan, China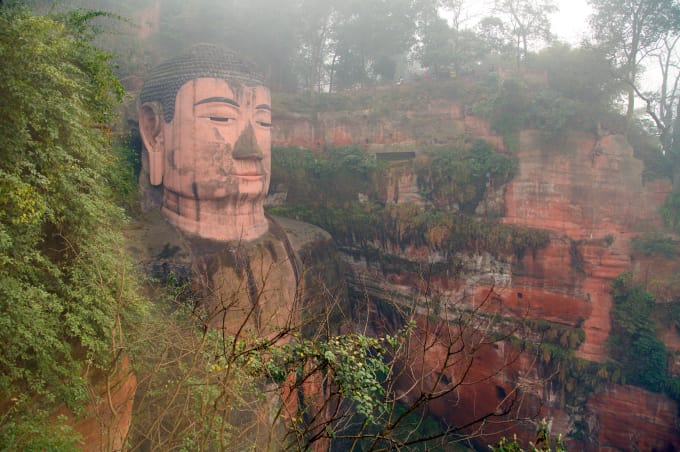 The Leshan Giant Buddha is one of the largest images of the Buddha in the world. The statute is one of the most scenic spots in Sichuan, China. It's surprising that this statue is 71 meters high, 8.3 meters long, and nine meters wide. It is actually wide enough to fit 100 people. This is one of the most unusual vacation ideas based on the size of the statue and its importance in China.
Honghe Hani Rice Terraces, China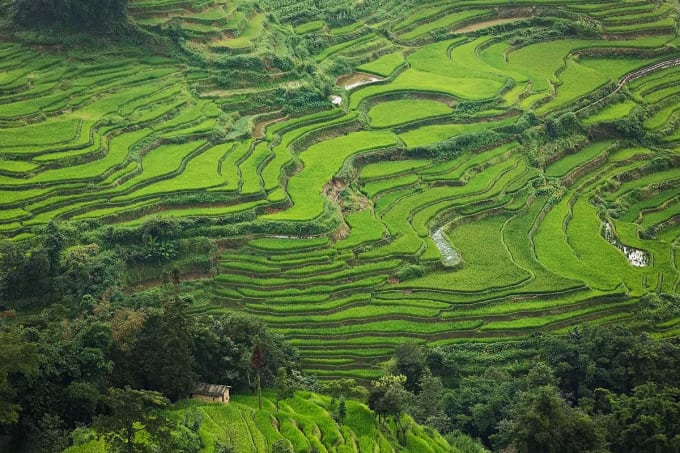 The Honghe Hani Rice Terraces is 16,603 hectares in Southern Yunnan. It has amazing terraces that slope down the Ailao Mountains to the Hong River. This area isn't an extremely popular tourist destination, but you can take amazing photos at these terraces. These terraces were formed over 1,300 years ago by the Hani people. This sight is so remarkable that it was added to the UNESCO world heritage list.
Great Blue Hole, Belize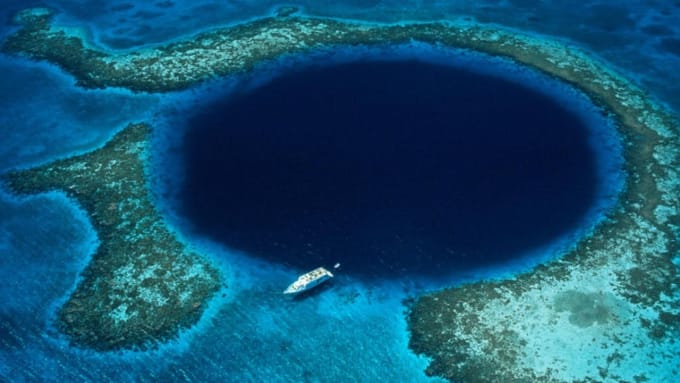 The Great Blue Hole is a huge submarine sinkhole off the coast of Belize, one of the overlooked countries you must visit. It's more than 300 meters long and 125 meters deep and is located near the center of the Lighthouse Reef. It's amazing for scuba divers to dive The Great Blue Hole and see animals, such as nurse sharks, giant groupers, and reef sharks. If you are gutsy and love scuba diving, then you should check out this blue hole. It's sure to amaze you and is certainly one of the most unusual vacation ideas.
Panda Inn, Sichuan, China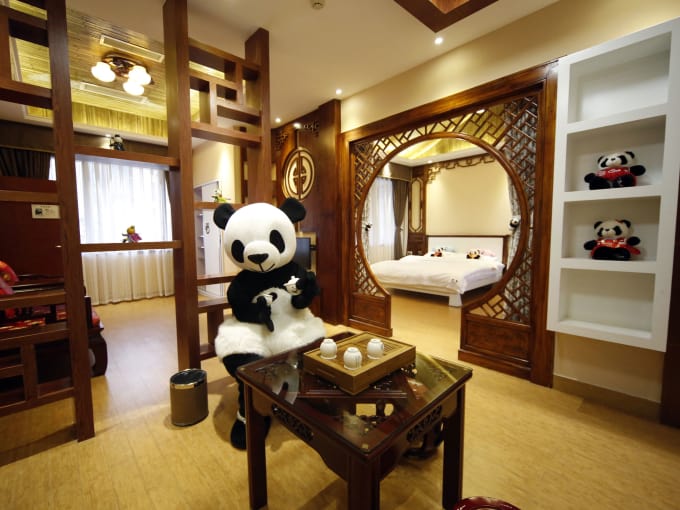 The entire hotel in China is completely dedicated to appreciating pandas with panda art, panda furniture, panda towels, panda phones, and even staff members dress up in life-size panda outfits. If you are obsessed with pandas, then you need to check out the Panda Inn. This hotel is one of the most unusual vacation ideas and is guaranteed to have a lasting impact on you.