Venice
An Italian Rendezvous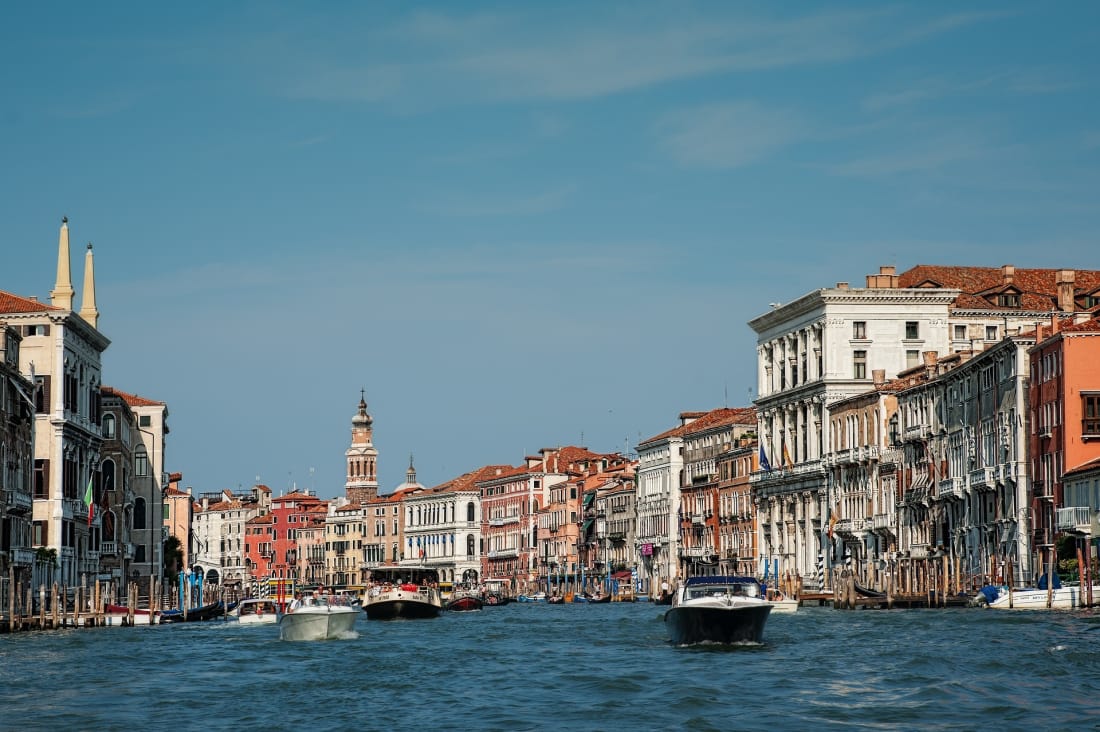 The city is full of romance and mystery; an inspiration to poets with its maze of alleys, streets and canals steeped in history and character. One can almost visualize the masqueraded figures of old, rushing by to a secret rendezvous.
The first time I visited Italy, it was lucky that our cruise departed from beautiful Venice. In the middle of July, armed with a spirit of adventure and excitement, we landed at Marco Polo airport, where temperatures hovered around 40 degrees Centigrade.
We all ventured into Venice town that sultry evening, in anticipation of all the tales we had been told of this ancient city, overflowing with the presence of bygone days. There was an indescribable air of subtle beauty and clandestine enchantment as we slowly strolled through the narrow streets, and over bridges, admiring the iconic Venetian Gondoliers as they gently drifted by.
The charming old-fashioned shop windows were full to the brim with colourful intricate masks and lavish, silk gowns, in preparation for Venice's most traditional event – The Carnival of Venice. We were drawn by the allure of the brightly-lit displays, and it was totally inevitable that masks of different vibrant colours would be purchased by us all!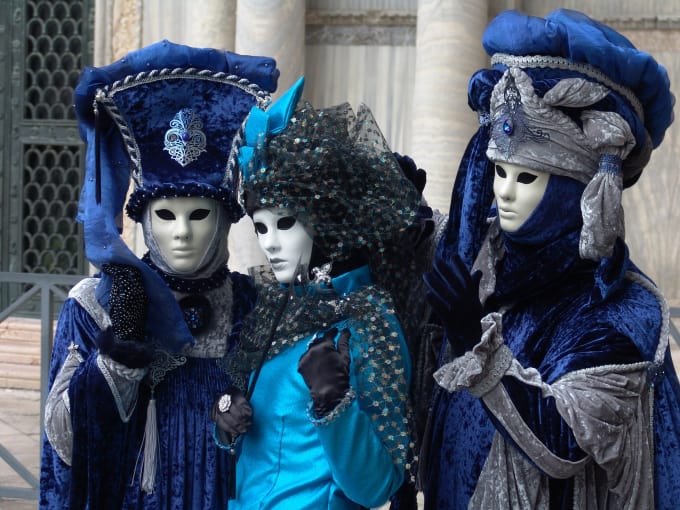 The Rialto Bridge was breathtaking, with its buzz of activity, music and colour and its neat rows of Gondolas, and their Gondoliers, in their recognizable uniform of striped t-shirt and straw boater. We all gazed in awe at the venerable Rialto Bridge, which dates back to 1591.
The residents of this delightful town were very friendly and made us feel very welcome. We decided to go for a bus ride round the area, so we could see the usual tourist spots. However, this wasn't the usual mode of transport – it was a Water-Bus and we all had a good laugh whilst we waited at a "Water-Bus Stop", which swayed back and forth like a fairground ride each time a motorboat sped past! It was a fascinating ride through various canals, where we spotted exquisite old houses, painted in bright Mediterranean colours, and the grand Casino di Venezia, with its luxurious brightly-lit pier at the entrance.
Our cruise departed from Venice the following day. I don't think I have ever experienced anything quite like this procedure! When the ship blew its horn at 5:00 pm, signaling its farewell, we all quickly moved to Port side on top deck, in order to be regaled with a full view of this magnificent departure. We all watched in disbelief as this giant vessel negotiated narrow maneuvers through canals lined with rows of houses! As the waterway widened, the rows of houses gave way to massive yachts berthed next to splendid buildings and stately houses with beautiful gardens.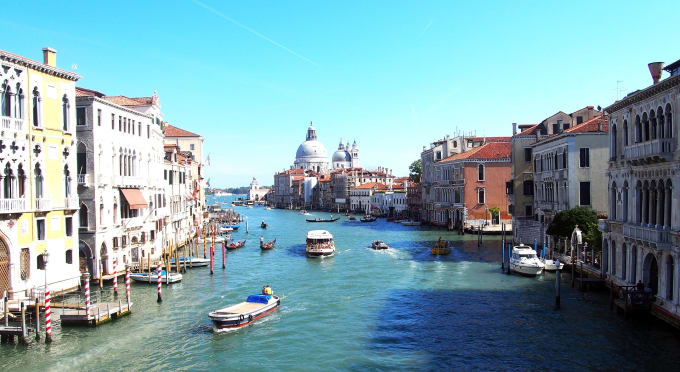 As we approached the end of this impressive voyage through the heart of Venice, the canals widened even further and, suddenly we were gazing at a most incredible view – Canal Grande with the Piazza San Marco on our left. As the late afternoon sun glittered on the water like a myriad twinkling stars, our ship gracefully sailed past this stunning area and into the Mediterranean, for our 8 day cruise round the Eastern Med.
After a delightful journey all the way to the far end of the Med, we found ourselves once more in enchanting Venice. Needless to say, we again ventured into the heart of the town to savour its unique atmosphere and visit some more historic sites, like the Piazza San Marco, but from Terra Firma this time! Wow, what splendour – a vast square area principally dominated by the Basilica di San Marco, and surrounded by elegant buildings, with arched entrances stretching throughout the entire length. A really fine view can be enjoyed from the Campanile (Bell Tower) at the top of the Basilica, although it's recommended that the trek be taken slowly as it's quite high!
It was with a heavy heart and a tear in my eye that I waved goodbye to this idyllic city the following day, with a silent promise to return and relive this beautiful dream.