Wander is powered by Vocal creators. You support
Hayley Dodwell
by reading, sharing and tipping stories...
more
Wander is powered by Vocal.
Vocal is a platform that provides storytelling tools and engaged communities for writers, musicians, filmmakers, podcasters, and other creators to get discovered and fund their creativity.
How does Vocal work?
Creators share their stories on Vocal's communities. In return, creators earn money when they are tipped and when their stories are read.
How do I join Vocal?
Vocal welcomes creators of all shapes and sizes. Join for free and start creating.
To learn more about Vocal, visit our resources.
Show less
Visit the Top 5 Castles In the UK
Fun Facts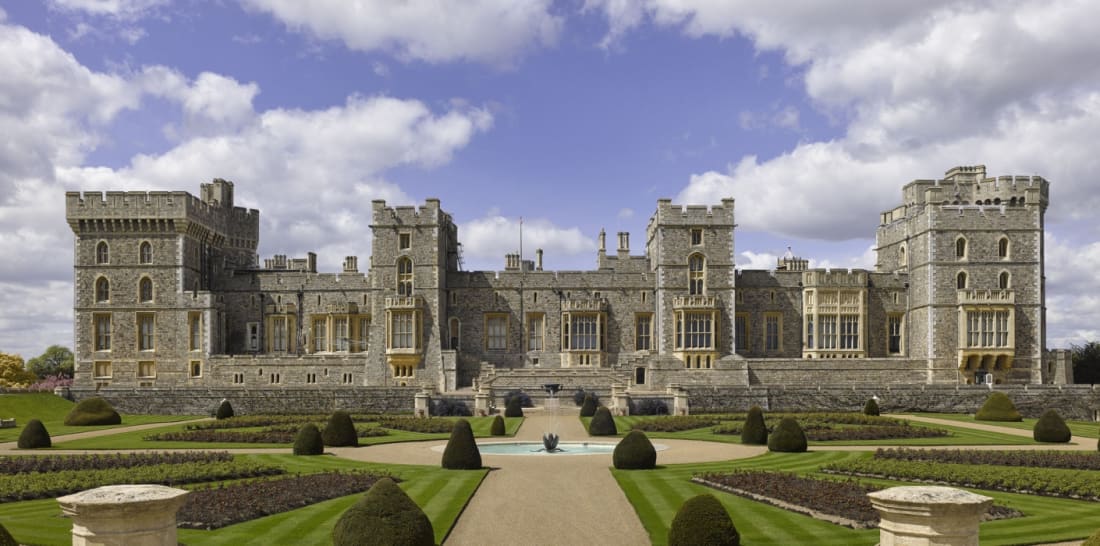 I love castles, always have. There is something about them that just brings out the child within me! I suppose it's nostalgia from visiting so many castle's as a child, plus I loved The Canterville Ghost, and the game show Knightmare! Castles were places where fun was to be had!

I always love to find out fun facts about the castles I visit, and over time my fun facts of castle knowledge has expanded immensely! It would be selfish to keep these facts to myself! So, allow me to indulge you in some fun...
Belvoir Castle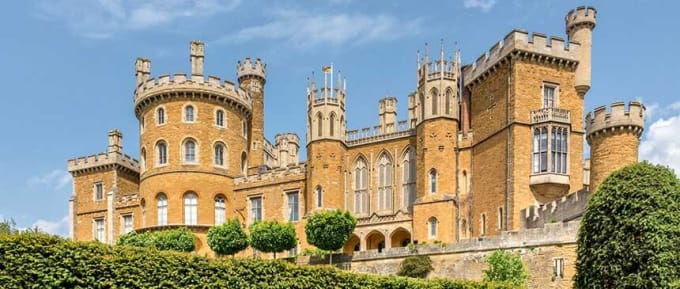 Belvoir Castle is in the glorious Leicestershire countryside. As a Grade I listed building, this stunning Norman Castle is a real beauty.
The castle is owned by David Manners, who is the 11th Duke of Rutland, and a corner of the castle is where the Duke and his family live. Lucky them! Belvoir Castle has been a family home in the Manners family since 1703. It is open to the public, as well as being a private family home.
Belvoir Castle sits on an estate of almost 15,000 acres. The name means, beautiful view.
The castle has been used as a filming location for many fantastic films, including, Little Lord Fauntleroy, starring Alec Guinness, and The Da Vinci Code, which used the castle to represent Castel Gandolfo. Plus, rooms were used to represent Buckingham Palace in the hilarious 1991 film, King Ralph, starring John Goodman.
The castle holds many events throughout the year, including a Steam Festival. When I went I loved it, the highlight for me being the motorbikes' Wall of Death. So much fun!
Warwick Castle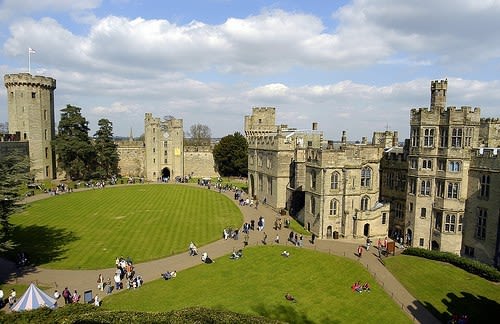 Warwick Castle, as the name suggests, is in lovely Warwickshire, at a bend on the banks of the River Avon. With its stunning architecture, it proudly stands looking very grand indeed. It is one of the UK's most well-preserved castles.
Warwick Castle dates back to 914, Alfred the Great's daughter built a fort on the site.
Just how cool is this? A wooden fort was built especially for William the Conqueror in 1068, before the medieval castle was built.
Queen Elizabeth I visited in 1566, during her tour of the country. It was here, as well, where Edward IV was locked up during the War of the Roses.
Conwy Castle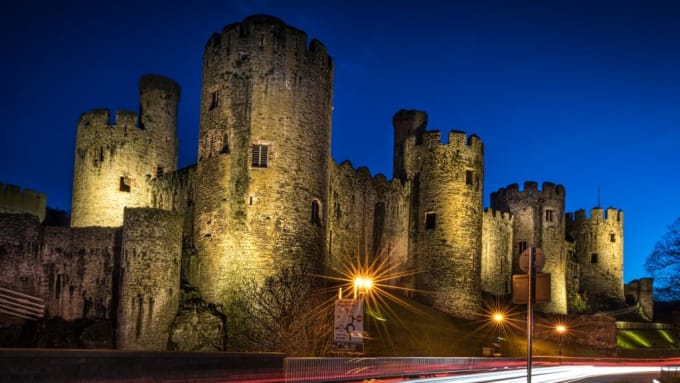 The extremely impressive Conwy Castle sits on the beautiful North Wales coast. It is breath taking, as is the stunning Welsh coast scenery which surrounds the castle, just magical.
It was built by Edward I during his conquest of Wales between 1283, and 1289 and designed by James of Saint George. The castle is made of limestone and sandstone.
Conwy Castle boasts eight enormous towers, which are 70 feet high! Wow!
Windsor Castle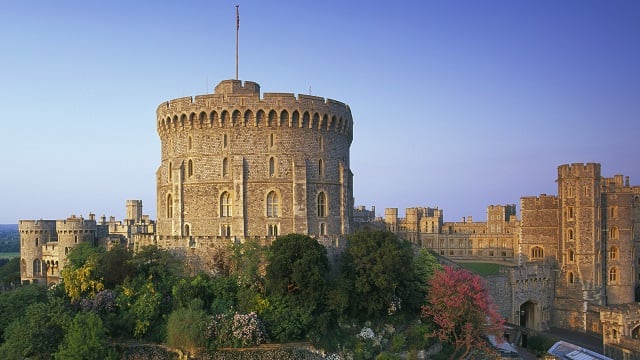 Windsor Castle was very much in the news last year, with two royal weddings. Prince Harry to Meghan Markle, and Princess Eugene to Jack Brooksbank. What a beautiful location it is, perfect for a wedding.

Windsor Castle is a royal residence at Windsor in Berkshire. It is the oldest and largest inhabited castle in the world, and has been the home of British kings and queens for almost 1,000 years. Over 50 monarchs have lived at Windsor Castle, including Queen Elizabeth II, who also has the luxury of calling it home.
For Queen Victoria, it was very much used during her reign as the centre for entertainment. I imagine people would be delighted with an invitation to a Windsor Castle party!
During the English Civil War from 1642 and 1651, the castle was used as a prison for Charles I, and a military headquarters for the Parliamentary Forces.
Castle Howard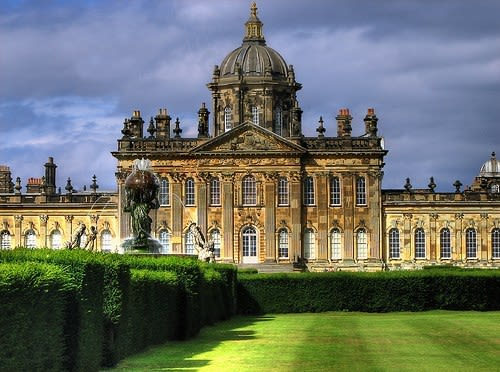 This beauty is in North Yorkshire, 15 miles north of the historic city of York. Castle Howard is the glorious home of the Howard family.

It is not really a castle, but it can be called one due to the country house being built on the site of a former military castle.
As you can imagine, a pad like this isn't built over night! It took over a hundred years for Castle Howard to be completed.
Most of us would take great pride in a new shed, a pond, or a new patio set in the garden. But the Howard's took it once step further, well, actually, a giant leap... Once upon a time, Castle Howard was served by its very own railway station! Nice!
In my opinion British castles are the best in the world, the history, the architecture, the locations, the kings and the queens. I also love hearing about the stories of the ghosts who haunt the corridors, but that's another story... When you're inside the castles, the thought of the people who lived there, which is traced back centuries and centuries ago, never ceases to amaze me. You are walking where many great monarchs once walked, the thought is incredible.