Wander is powered by Vocal creators. You support
Erin McDowell
by reading, sharing and tipping stories...
more
Wander is powered by Vocal.
Vocal is a platform that provides storytelling tools and engaged communities for writers, musicians, filmmakers, podcasters, and other creators to get discovered and fund their creativity.
How does Vocal work?
Creators share their stories on Vocal's communities. In return, creators earn money when they are tipped and when their stories are read.
How do I join Vocal?
Vocal welcomes creators of all shapes and sizes. Join for free and start creating.
To learn more about Vocal, visit our resources.
Show less
What I Did With One Day in Havana
... And What I Wish I Would Have Done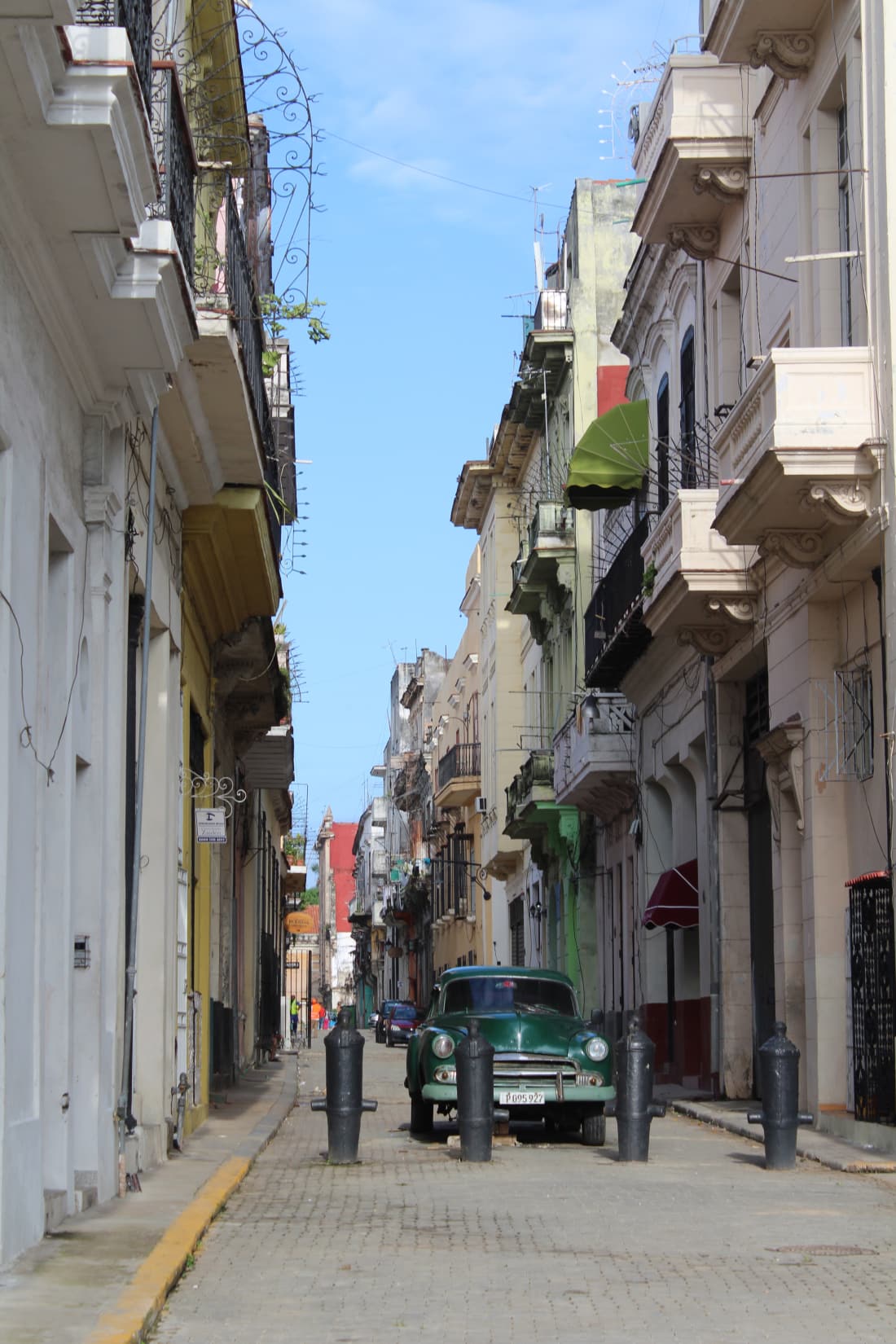 With all that Havana, Cuba has to offer the prospect of spending just a day in the infamous city seemed overwhelming. Our trip to Havana was via the Norwegian Sky, a cruise ship that makes the trip from Miami to Havana and a private island in the Bahamas and back again weekly. Traveling on a cruise is always nice because it requires little planning on the part of the traveler (and you can't go wrong with a cruise that offers an open bar, am I right?). The downside to cruising is the minimal amount of time available to spend exploring the ports. 
So with one day and night in Havana, I was determined to get the most out of my time and the most for my money. The cruise line offered several excursions in Havana that seemed appealing, but for gut wrenching prices. I'm the kind of traveler who wants to experience the authentic local culture and learn from the people who live there. This can be a difficult endeavor on a cruise when the cruise line is determined to provide everything for you right down to the "local experience," but don't worry it is possible! Not only will you have a more authentic experience, but your money will be going to the locals providing information and services rather than to the cruise line or another third party. 
Our one day in Havana was a balance between research and planning, yet being open to spontaneity and suggestions from locals. As a result, we had a wonderful time exploring Havana and paid a quarter of the price for activities than we would have by going with the cruise line excursions. 
Here's what we did.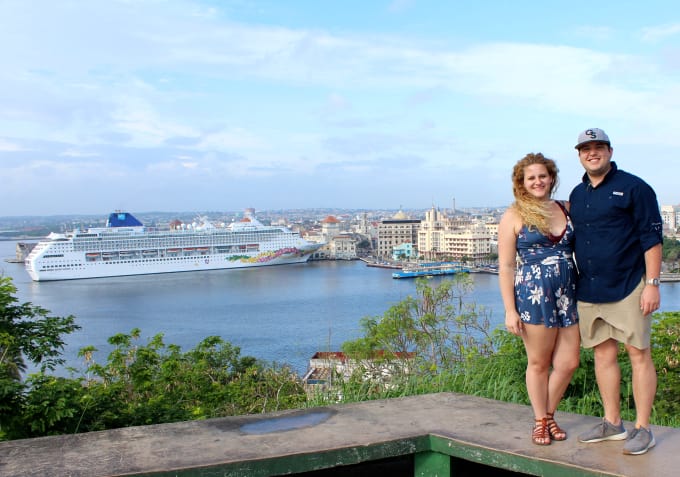 We started our day by getting up early so we could go through customs, exchange our money, and start exploring early.
Exchanging money is a bit confusing in Cuba because there are multiple currencies. The two most common are the CUC (pronounced "kook" by locals) and the CUP. Everywhere we went accepted CUC and that is the only currency we exchanged our USD into. Perhaps staying for an extended period of time might require navigating both currencies, but for our brief stay, CUC was more than enough.
We had no idea how much to exchange for the day, so we ended up having to go and exchange more several times. While the CUC is valued at 1:1 to the US dollar, the fee at the port for exchanging money was pretty hefty. I would recommend exchanging a bit more than you think you'll need.
The first step out of the port was overwhelming. There was an entire city begging to be explored and we only had a day.
I like taking pictures, so my natural first move was to walk into the first square we saw, the St. Francis of Assisi square and take pictures. Immediately a man began drawing quick sketches of my boyfriend and I and offered them to us (for a price of course). This is a pretty common occurrence for walking around Havana. Don't feel obligated to accept any offers you aren't interested in, a simple "no gracias" should do.
That being said there may be some offers from locals that you do want to accept, and you should use your discretion, but take advantage of those opportunities as well.

After walking around the square for a bit we were approached by a few different drivers in old cars offering to give tours. We knew we wanted to take one, but we also knew we wanted to find a driver who would negotiate a price with us at the beginning of the tour and who could speak enough English to answer our questions and give us some general information.
So we had to decline a few offers before a man approached us with a laminated map offering a tour of some key sites in Havana, and he spoke English so we negotiated a rate of 50 CUCs for about an hour and a half of guided tour.
*A three hour tour in a classic car would have been about $300 EACH booked through the cruise line*

This tour ended up being one of the highlights of our trip. Our guide was extremely knowledgable about Havana's history, was able to answer all our questions, and agreed to stop for any photo op we wanted. He also mentioned that the tour guides who work for the government or for the cruise lines aren't allowed to say certain things, so for a real account of life in Havana and a great tour at a reasonable price think about going local!
Another added perk of this tour was the willingness of our guide to suggest other activities. He even brought us to a restaurant and helped us make reservations for dinner and a show that evening.

*We paid about $70 each for a four course meal, three drinks, and a music show. Anything similar the cruise line offered was upwards of $200 each*
After our tour in a classic car we did some more exploring and grabbed breakfast at a spot off of Old Havana Square called La Vitrola we had read about before arriving. It was easy to find, served great coffee and fresh squeezed juice, and had a super fun atmosphere with old 50s style decor and records as placemats.
We loved their breakfast, but their lunch/dinner and dessert menus looked amazing as well!

After breakfast we walked around and explored a bit more on foot. There are four major squares in Havana worth checking out. Plaza de la Catedral, Plaza Vieja (The Old Square), Plaza de San Francisco, and Plaza de Armas. These are all easily walkable and worth your time.

Then we visited the Floridita, a tourist staple, the "home of the daquiri," and one of Ernest Hemingway's favorite bars. We expected this place to be crowded and it definitely was, but we found an open spot at the bar and our daiquiris were a nice break from the afternoon heat.
An important thing to remember when traveling to Cuba is that OFAC regulates travel to Cuba. "People-to-People" is one of the twelve categories for Americans to visit Cuba and the most popular among tourists. This simply means that your time in Cuba is full of educational and cultural activities designed to discover Cuba from a "local perspective." You're also supposed to keep documentation of those experiences.

We weren't sure if our non-official tour would count, so we decided to take a tour of the Revolution Museum as part of our People-to-People activities. The building was absolutely gorgeous and the entrance to the museum was only 8 CUCs each. 
We really enjoyed the building, but the museum's content itself was a bit difficult to understand as most of it was in Spanish. If I were doing it over again I would have opted for a guided tour from someone who spoke English.

Because we didn't exchange enough money at the beginning (and because we're on a budget) we decided to head back to the ship for lunch and to rest up before our evening activities.

Before our dinner reservations we decided to venture back out and explore a bit more. We took a classic car taxi (the same price as regular taxis, but all taxis in Havana are a bit steep) to the Hotel Nacional which is famous for hosting celebrities and mobsters back in the day. On the front lawn there are even underground tunnels left from the old mob scene. This was a nice place to take an evening stroll or grab a drink. During the day they host tours as well.
We opted to walk to our dinner show so we could explore a little more, and because taxis were expensive. Honestly, we were a bit apprehensive about the dinner show as it was recommended to us by our tour guide that morning and we had a feeling he probably got some sort of perk for bringing us there to reserve a spot.

Our hesitations were completely unwarranted because everything from the meal to drinks and the show were wonderful.
We were shown to a table right on the stage and immediately offered a drink and an appetizer. Each course was delicious. The meal definitely exceeded my expectations. The show, "Legendarios del Guajirito" was great too! The performers were very intentional about switching back and forth between English and Spanish and great at engaging with the audience. I felt like we got a real sense of the afro-Cuban music culture by the end of the night and had the pleasure of hearing some of the greats in the afro-Cuban music scene in Havana. I would highly recommend to show to anyone spending time in Havana, and they made it super easy to get transportation back to the ship when it was over by providing taxis. 
Here are a few snapshots from our day in Havana.
Carrying around a camera all day can be taxing, but it was totally worth it. Havana has so many unique features worth capturing. 
Here's what I wish we would've done.
As much as I loved our tour in the classic car, I wish we had saved it for later in the day as a break from walking around in the heat. Ideally, we would have done our exploring by foot in the morning when it was a bit cooler. If I could do it over again I would start with breakfast at La Vitrola first thing and then explore all of the squares before taking a tour in a classic car. Then I would opt to have lunch in Havana rather than on the ship. Looking back, skipping lunch probably didn't save a ton of money and I never tried a Cuban sandwich!
For lunch I would have tried a brewery right next to the San Jose Artisan's Market. They serve their locally brewed beer and lunch. It was recommended by our guide. The Artisan's market was also on my list to shop for some souvenirs but we never got around to it. I wish we would have made some time to do a bit of local shopping and according to the locals we spoke to the San Jose Artisan's market is the place to go.
While the Floridita was a nice stop for a daquiri in the hot sun, I wouldn't put it at the top of any must-do list for visiting Havana. The daquiris were no better than any others we tried in Havana.
Instead of spending the money we did for the Revolution museum I would have rather spent that money to take a guided tour of the Hotel Nacional during the day to hear about some of the hotel's history and Havana's history with the mob scene.
In the evening, instead of walking around Hotel Nacional, I wish we would have taken a stroll along the Malecon. The Malecon is a walkway/seawell that stretches about five miles. We saw the walkway from our tour, but never walked it ourselves. Apparently, the walkway is a great place to take in the Havana sunset.
I wouldn't change our dinner reservation or the show we saw. I truly think we got the best deal for our money and we both had a great time.
I do wish we would have done a bit more exploring after the show. We were both pretty apprehensive about exploring at night and making our way back through customs and onto the ship on time. In hindsight we didn't really have to be back on the ship until about 5:30 am, so we could have done more to experience Havana nightlife.
There is an entire area of Havana called the Vedado district we never got to see. This area is where we were told the night scene in Havana is. I'm not sure how much a taxi to this area would have set us back, but I regret not at least finding out. After all, it isn't every day you're in Havana. My next trip to Havana will definitely include a visit to the Vedado district at night. 
No matter what... any day spent in Havana is a day well spent.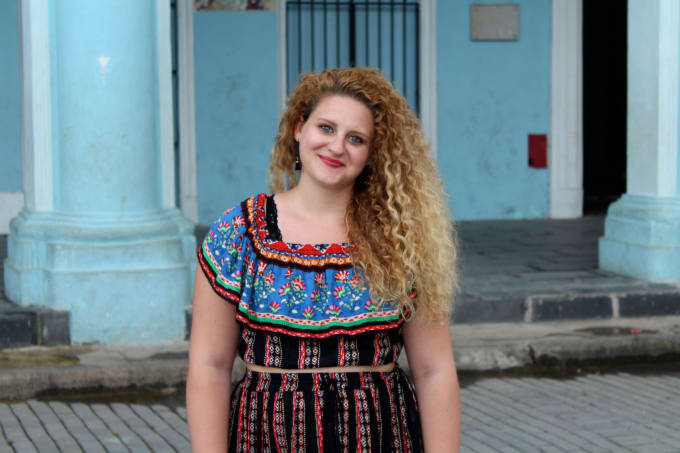 All in all, I think we were pretty successful experiencing a lot of what Havana has to offer in the short amount of time we were there. I feel like we got a glimpse into local culture from the vantage point of local Cubans, while also learning our fair share of Cuban history. While there are definitely some things I wish we would have done, I think we packed a lot of memories and experiences into one day. No matter what you do, a day spent in Havana is a day well spent.