Wander is powered by Vocal.
Vocal is a platform that provides storytelling tools and engaged communities for writers, musicians, filmmakers, podcasters, and other creators to get discovered and fund their creativity.
How does Vocal work?
Creators share their stories on Vocal's communities. In return, creators earn money when they are tipped and when their stories are read.
How do I join Vocal?
Vocal welcomes creators of all shapes and sizes. Join for free and start creating.
To learn more about Vocal, visit our resources.
Show less
Which Countries Require Visas for US Citizens?
The List of Countries According to Continents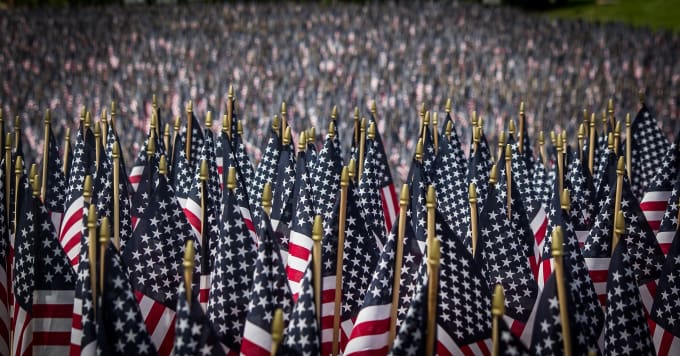 Most countries all over the world do not require US citizens to have visas. Being a leading world power, I could see why this makes sense.
If anything, the US is one of the most secure countries in the world and its state and security departments do a pretty good job keeping everything in check.
Regardless, there are a number of countries, quite a handsome actually, that still require US citizens to have Visas.
So, which countries require visas for US citizens?
The US Department of state recently updated this list and released a map showing all the countries. We shall dissect this list of countries according to continents.
Africa
Africa has a number of countries that require US citizens to have visas. In fact, it is easier to state which countries do not require US citizens to have visas. Such countries include South Africa, Botswana, Morocco, Tunisia, and Western Sahara.
The rest of Africa largely requires Americans to get visas and have different conditions that need to be met. Largely, East and West Africa are easier to access as compared to Central Africa. Troubled countries like the Congo and Zimbabwe have faced civil unrest for quite some time and therefore having Visas processed may take some time; in some cases failing to go through for various reasons.
It is important to note that some African countries offer US citizens Visa upon arrival and are thus not included in this list.
Such countries include Rwanda, Kenya, Seychelles, Malawi, Burkina Faso, Zambia, Togo, and Djibouti. Some African countries require advance visas to be issued. These countries include Algeria, Ghana, Guinea, South Sudan, Somalia, Niger, Nigeria, Mali, Libya, Congo, Chad, and Cameroon.
Largely, as Africa is still caught in civil unrest and in-fights, this requirement will most likely be kept for the foreseeable future as for it to be dropped, the countries would expect something in return for example that the US government would also allow their citizens to travel to the US without requiring them to have visas.
If the current policy adopted by the US government under President Trump is to be relied upon, countries in Africa largely due to their insecure nature are bound to keep up this requirement as the US is not likely to soften its stand as concerns immigration requirements.
South America
In South America, the following countries require US citizens to have Visas: Brazil, Peru, Bolivia, Venezuela, Paraguay, Argentina and Republic of Suriname. These countries form the bulk of South America. Chile, Ecuador, Colombia, Guyana, and Uruguay do not have this requirement.
Over time, as relations with the West get stronger, it is anticipated that these South American countries will drop this requirement.
The same is subject to agreement on foreign policy as this largely influences how the US state department approaches relations with any particular country.
Rest of the World
The rest of the world has fairly a large number of countries that require US citizens to have visas. These countries include Belarus, Russia, Australia, Papa New Guinea, India, China, Nepal, North Korea, Afghanistan, Pakistan, Iran, Turkey, Vietnam, Uzbekistan, Kazakhstan, Azerbaijan, Turkmenistan, Syria, Nepal, Bangladesh, Cambodia, and Burma.
Of this list, the three most interesting countries to note are Russia, Australia, and China.
Russia
Russia has for the longest time ever been at loggerheads with the US over a whole host of diplomatic issues. It, therefore, comes as no secret that Russia requires US citizens to have visas. Though debatable, rumor has it that at one point in time Russia even considered banning US citizens from going into Russia.

Australia
Australia is a partner and a vital ally of the US. The two countries share common interests, democratic values as well as cultural affinities. In the spirit of such a conducive relationship, it is a bit perplexing to find Australia on this list.
Nevertheless, it is viewed by many as a simple check to ensure that people from one country do not cross over uncontrollably to another. For simple visits such as for tourists, there is an Australian Visa Application that ensures such people are not turned away.
China
China is another interesting country on this list. Described by some as the world's most bilateral relationship of the century, the relationship between the US and China is quite interesting especially as relates to the current economic situation the US finds itself.
China, a rising world power, is owed a lot of foreign debt by the US. These two countries are large industrial producers of many similar tech-related products.
China technically has an upper hand when it comes to the financial ground as it is much cheaper to produce goods in China and a couple of US companies have even shifted production to China.
The mere fact that China requires US citizens to have passports is an indication of just how cautious China is of its borders and how much it is willing to do to ensure it stays on its economic climb.