Why You Should Go Backpacking Right Now
A Story of My First Backpacking Trip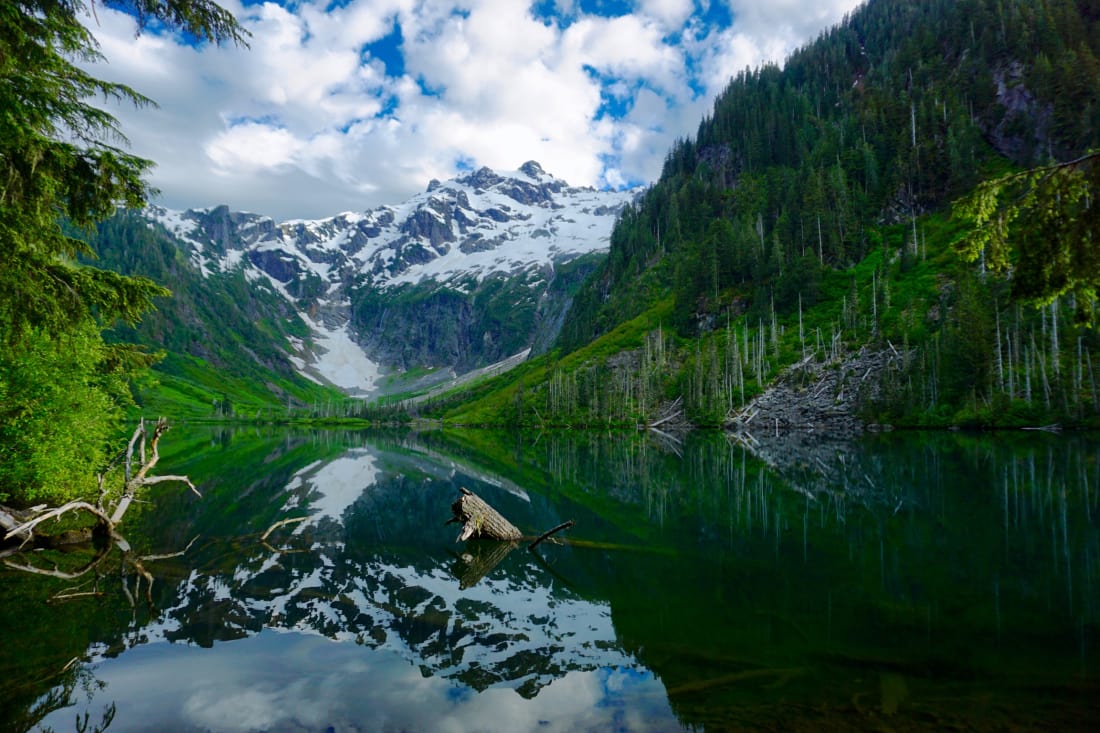 Goat Lake was my first ever backpacking trip. It was early summer and I had a hard time deciding where to go. From the pictures that I saw, this hike looked amazing! But it was 10 miles round trip total. That might not seem like much, but I was a little intimidated by how far from civilization I would be with my first night in the backcountry.
It was a fairly long drive, about two hours and half of that was without cell service. When we arrived at the trailhead, I put on my pack and was absolutely nervous for this hike. I way overpacked since I wasn't sure what I didn't need to bring. After about the first mile, my shoulders really started to hurt and I was wondering how I could do this again. Yet, I was still super excited to use all my brand new equipment and finally get to stay overnight in the wild.
We got there and we set up camp, ate a few snacks, got some fresh water. Then I got my camera out and went down to the lake. There I saw one of the most amazing things I've ever seen. This huge mountain covered in snow, with green grass and tress all around. But the best part was how still the lake was. There was this magnificent reflection that showed the green hills and the glorious white mountain.
It was starting to get dark, so I went back up to camp, where we tried to make some food. All of this being new gear, I wasn't quite sure how to work everything; and I couldn't figure out how to get the stove to work. We had already poured in the water to some of our food and I didn't want to waste it, so I ate some dried corn and red peppers. Luckily, we packed way too much food and had plenty of snack foods to last us for breakfast, lunch, and dinner.
There was this little chipmunk that kept hanging around our camp trying to get close enough to steal some food. This reminded me that I need to hang the food so bears wouldn't get in. All I knew was that I needed to hang it high up and far from camp. What I didn't know at the time was how wrong I did everything. I ended up just throwing the plastic bag over a branch about 20 feet off the ground and 5 feet from the trunk. It only took us about 20 minutes to figure that part out. I know now all about the counterbalancing techniques and bear canisters, so it's not an issue anymore.
Slightly hungry, but extremely exhausted, we went to bed. I don't know how long I was asleep, but I woke up to hear torrential rain coming down on my tent. When I woke up, everything was soaked. My bag managed to stay a little dry, but our food bag had a few inches of water in it. Not to mention some holes from animals that got in. I packed up, and started heading down the mountain. Somewhere along the way the sun came out and warmed up my soaked items. I made it down and, even though I was soaked, hungry, tired, and sore, I still was extremely satisfied with the trip and ready to get back out into the backcountry.
Through that whole two day long trip, I learned something about myself. That I have to get out and explore more. Life is too short to live inside watching the new season of your show or get stuck looking at pictures of place you want to travel. If you want to live life to the fullest, you need to try new things, go new places, meet new people. Anything to get out of the same boring loop. I was stuck in a loop with going to school, playing video games, basically my whole life — until I started hiking and adventuring. From there it was exponential, with, still, one of the most memorable trips was sleeping in the woods — miles away from my car, which was even father from cell service, or a warm bed.
Sunset at Goat Lake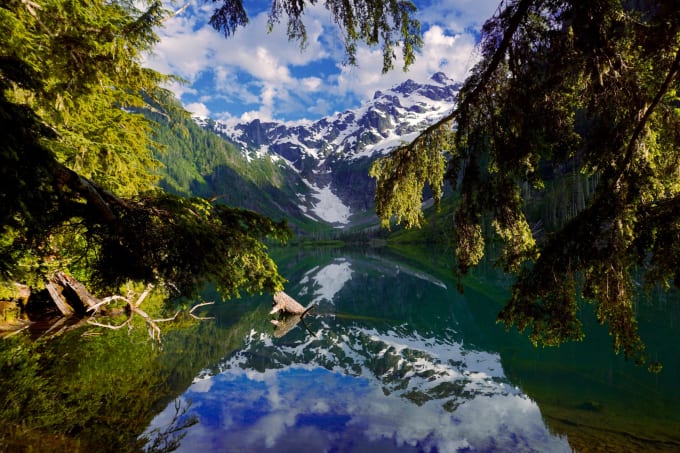 The Chipmunk