Working Holiday Visa Guide
For the easily overwhelmed.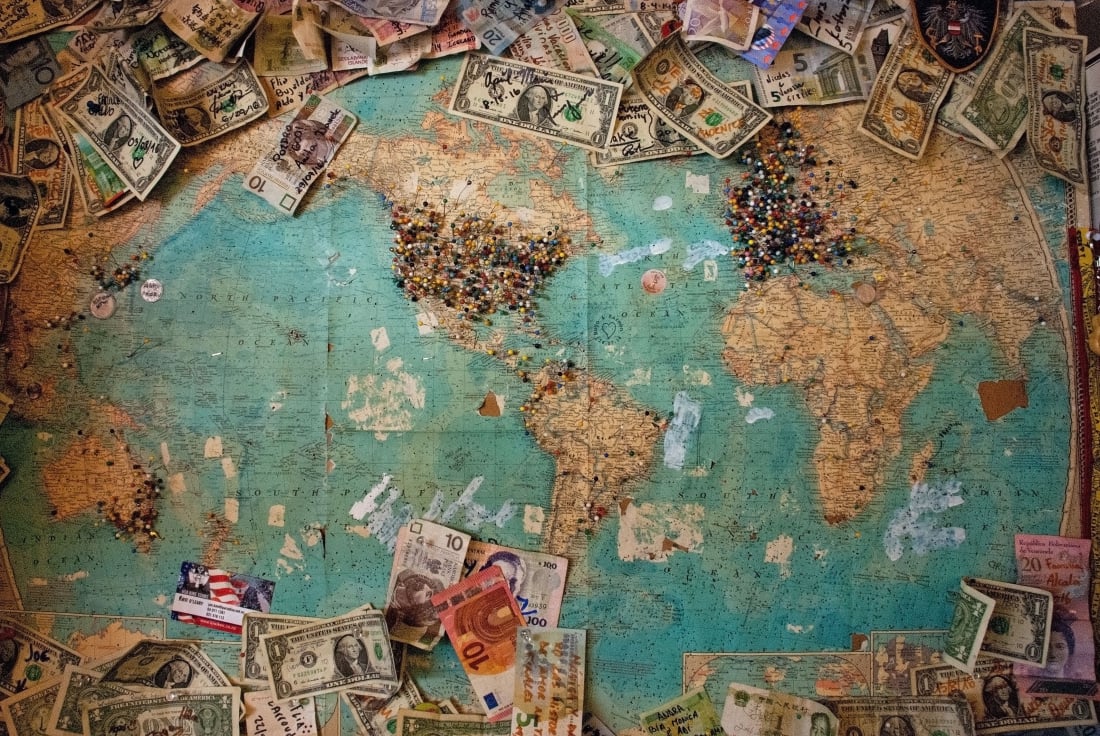 So you want to see the world but don't have a small fortune at your disposal. Maybe you've just graduated from high school or university and have realised that you'd like to get some real-world, off the beaten path, life experience. Or perhaps you're sick of the 9 – 5 work day slowly grinding away at your soul. If this is you, read on because the working holiday visa may just be for you!
I have lived in three different countries so far, one of them is of course Australia, my home country. I have also lived in the U.K. and at present I am living in Montreal, Canada.
I have been through the working holiday visa process enough to know that it can seem intimidating at first but really, it is quite simple. All you have to do is pick a country from the below list and I'll give you the step by step guide on what you need to do to get yourself there. I have also included some links to helpful websites and companies that can give you further assistance for a cost.
Australia
Countries eligible:

Belgium, Canada, Denmark, Estonia, Finland, France, Germany, Hong Kong, Italy, Japan, Malta, Norway, Republic of Cyprus, Republic of Ireland, Republic of Korea, Sweden, Taiwan, the Netherlands & U.K.
What you need:
Must be between 18 and 30 years old.

Must have a valid passport with at least 6 months until renewal.

Must not have any serious criminal convictions.

Must not have any major health issues.

Must have travel medical insurance.

Must have sufficient funds ($AUD 5,000) to support yourself when you arrive in Australia. If this number is a little intimidating – don't fret. A small but slightly dodgy work visa hack is to get someone you trust to transfer some of the money into your bank account a couple of days before departing your home country. Once you have the funds, take a screenshot

of your bank statement and then simply transfer the money back to them, once you've taken the

screenshot

or successfully crossed the Australian border. I don't recommend this of course, as it is always good to ensure you have sufficient funds to support yourself – nobody wants to live in squalor, holla! But you're welcome for the life hack.



Process:
The application process can take up to 8 weeks. So be sure to begin in plenty of time before your planned departure.
Companies to assist you:
If you find the whole process overwhelming and paper-work ain't your jam, or you're worried about finding employment overseas, there are companies that can assist you with all of these things.
United Kingdom
Countries eligible: Australia, Canada, Japan, Monaco, New Zealand, Hong Kong, Republic of Korea, Taiwan.
What you need:
Aged 18 to 30

Must have £1,890 in savings

No serious criminal convictions

Fees:
£235 to apply
Process:
You can begin applying up to 6 months before you leave. To begin the application process, you will first need to see if you are eligible. You can do this online by visiting Gov.uk. Once you have done that, you will need to submit the required documents. From there, you will need to go for a brief interview at the closest U.K. Consulate office to you.
Companies to assist:
The U.K Pub Company can arrange a pub job for you with affordable staff housing before you even leave the country. I personally used their services when I lived in the U.K in 2012 and found it helpful and reliable. However, it is usually pretty easy to get a pub job simply by walking in with a resume the old fashioned way.
Canada
Countries eligible: Australia, Belgium, Costa Rica, Croatia, Czech Republic, Denmark, Estonia, France, Germany, Greece, Hong Kong, Ireland, Italy, Japan, Korea Republic, Latvia, Lithuania, Mexico, Netherlands, New Zealand, Norway, Poland, San Marino, Slovakia, Slovenia, Spain, Sweden, Taiwan, Ukraine, U.K.
What You Need:
Must be between 18 – 30

A valid passport for the duration of your stay in Canada

Have the equivalent of CAD$2,500

Must have Health insurance for the duration of your stay. (Note: Autralians

are only able to receive one year's worth of travel insurance at a time,

however

this wasn't an issue for me when receiving my visa as I explained to the Immigration Officer that Australia only issues travel insurance for up to 12 months).



No serious criminal convictions

ProcessL
The Canadian IEC visa is a little different frm others. To apply for the visa, first you must find out if you are eligible by being placed into pools of IEC candidates. You will then stay in the pool until you have been approved to officially apply for the IEC visa. You will then receive a letter which you must present to immigration upon arriving in Canada that states you are officially authorised to be granted a visa upon arrival by the immigration officer.
The process of application took me no longer than one month but it's always better the be prepared and apply as early as possible.
Fees:
$126.
New Zealand
Countries Eligible: Argentina, Belgium, Brazil, Canada, Chile, China, Czech Republic, Denmark, Estonia, Finland, France, Germany, Hong Kong Special Administrative Region, Ireland, Israel, Italy, Japan, Korea, Latvia, Malaysia, Malta, Mexico, Netherlands, Norway, Peru, Poland, Singapore, Slovenia, Spain, Sweden, Taiwan, Thailand, Turkey, United Kingdom, United States of America, and Uruguay.
What you need:
Must be between 18 – 30 years

Return ticket to your home country or enough funds to pay for one.

Meet Working Holiday basic requirements, such as age, health and character prerequisites.

Meet specific criteria based on the applicant's country of origin, including the length of stay and available funds; and have not qualified under the Working Holiday Visa scheme before.

Companies to assist you:
Visa Bureau can provide information and assistance with your visa application.
Fees:
$295.
The benefits of doing a working holiday visa far outweigh simply being a tourist and passing through a destination. To fully become part of another city or culture is to discover a new version of both yourself and the world. So what are you waiting for? Get cracking!
May the travel bug be with you.